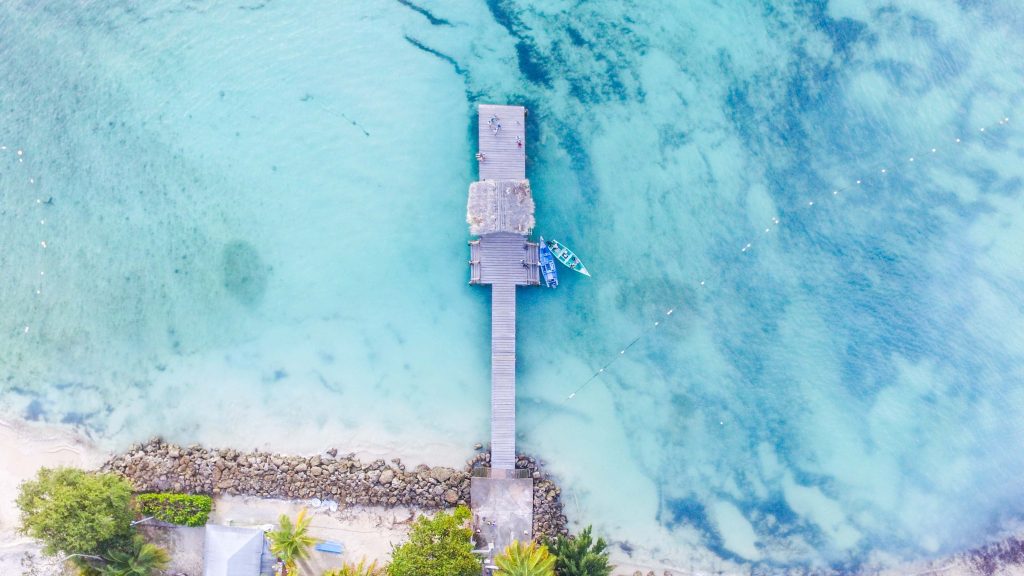 The world is full of exquisite beaches, but nothing beats the Caribbean Sea. Many tourists from around the world are drawn to the Caribbean because of its gorgeous sandy beaches. Not sure which Caribbean island to choose? Tobago is a perfect choice.
Sparkling deep blue waters, dazzling sands, rustling palm trees and a rich briny smell?  It is not a dream. From coast to coast, Tobago has some of the best and most beautiful beaches in the world. 
Visit Tobago to bask in the sun, sink your toes in the sand and have a relaxing swim in the ocean of wonder. 
Here are the Top 5 Beaches in Tobago.
Considered Tobago's most beautiful and popular beach, Pigeon Point is a scenic wonder. Its turquoise, crystal clear waters captivates. The soft pristine white sand is a sight to behold. The one-of-a-kind thatch roof jetty evokes the unspoiled Caribbean. The atmosphere is outstanding.
To access the beach, you must pay a small fee at the entrance which is worth it. Enjoy the restaurants, bars, water sports, shopping opportunities and exciting events. Alternatively, simply unwind at the lifeguarded, long beach with your family and friends.
A Tobago trip is not complete without a visit to Pigeon Point Heritage Park.
Despite attracting less visitors than Tobago's western beaches, Englishman's Bay is regarded as one of the island's most picturesque. The water is deep blue and lustrous. Near the shore you can see a wide variety of stunning fishes. Enjoy a perfect day of snorkeling, swimming and fishing. The beach is shaped like a typical crescent, surrounded by the vibrant green forests dropping from Tobago's Main Ridge. A small restaurant/souvenir shop, and a bathroom are available. Be prepared to have the time of your life.
Stunning beach, turquoise water and a sand bottom that slopes off abruptly along the coast, Castara Bay is a wonder. A small fishing village on the island's Leeward side and a vantage point just above, offers one of the most spectacular vistas Tobago has to offer. The beach is sheltered by the rainforest with lots of palm and coconut trees, and the clean and warm seas are ideal for snorkeling, particularly off the northern coast. Fishing boats all lined up create a beautiful portrait. The fishermen are always friendly as they bring in their nets to the shore.
Tobago's busiest and one of its most popular beaches. Witness the beauty of the Caribbean by visiting Store Bay. Enjoy some delicious curry crab and dumplings, local snacks like red mango, fudge, and Benet sticks, and local arts and crafts. Experience a Glass Bottom boat tour and witness the stunnning Buccoo Reef and Nylon Pool.  Experiment with snorkeling. Observe fishes that occasionally swim close to the shore. Enjoy sunbathing. Rent beach chairs and umbrellas from eager locals. Relax and rewind. View the breathtaking sunset at Store Bay.
When visiting Tobago, you must travel to Pirate's Bay, a secluded beach located in Tobago's northern region. It's one of Tobago's farthest beaches from the airport, but due to the island's size, it's only an hour and a half drive away. The beach is accessible by boat, and for nature lovers, you can drive to a point, then take what appears to be never-ending steps downhill, but you will be stunned by the awesome view, beautiful atmosphere, gleaming pink sand and crystal clear blue waters. It's well worth the journey. The water is also shallow near the coast, so prepare to swim and have fun. You can also go snorkeling and see some of the most beautiful fishes.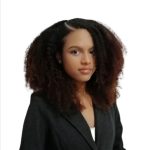 Trinidad-born Researcher, Francesca Wilson is a passionate and detail-oriented individual. She is an honour graduate of the University of the West Indies.
As a former Trinidad and Tobago Youth Ambassador and a UNITE 2030 Youth Delegate, Francesca is impassioned by the notion of Caribbean exceptionalism. This is why Caribbean development is always a focal point for her.
She is a true believer in the Caribbean aesthetic and that natural beauty is the way to go.
Here are Related Articles That Might Also Interest You