Top 5 Dive Sites in Tobago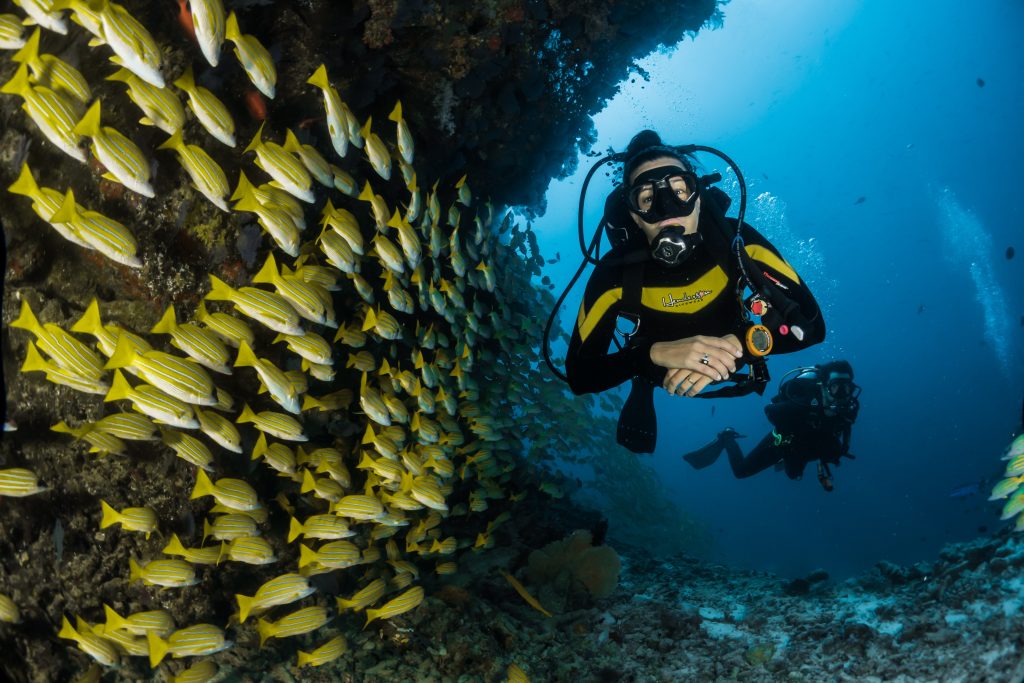 Tobago is a year-round scuba diving destination known for its breathtaking and pristine ecosystem. Many people refer to the island as "the Caribbean's drift-dive capital." The island has some of the most spectacular dive sites, with a diverse and abundant marine life.
Scuba diving and snorkeling allow you to explore the stunning underwater world of this beautiful Caribbean island.
Here are the Top 5 Dive Sites in Tobago.
Jacques Cousteau, a world-renowned French oceanographer and explorer, named it the third most breathtaking reef in the world. Buccoo Reef, a highly protected coral reef ecosystem, is one of Tobago's largest coral reefs and one of the most popular tourist destinations. The reef is accessible via Glass Bottom Boat Tours from Pigeon Point and Store Bay, two of Tobago's most exquisite beaches. Tourists can snorkel and get up close and personal with the beautiful marine life. Prefer not to dive? The Glass Bottom boats provide an excellent view of the ecosystem. Not to mention, the famous Nylon Pool is just a stone's throw away. 
Discover a magnificent creation that you will never forget.
Kariwak Reef, situated near Store Bay, is a popular night dive site due to its ease of navigation. It's also a popular dive site for photographers due to the lack of current. Encounter flying gunards 'walking' on the sandy bottom, Nassau groupers, balloonfish, lizardfish and other stunning marine life in this picturesque ecosystem. 
This magnificent reef is one of the most stunning in Tobago. Aside from the marine mammals, its many vibrant colours, large environment, and gentle drift attract many visitors. See stingrays, turtles, lobsters, nurse sharks, schools of large eye and glass eye snapper, barracuda, and reef species such as parrotfish, French angelfish, and porcupinefish. Locate the sunken ship's anchor, which attracts porkfish and schools of Bermudan chub. The dive at Flying Reef is well worth it.
Beneath the Sister's Rocks – five small 30m high islands on the northern coast of Tobago, are coral reefs, called the Sisters that are 40m deep. Spot popular species: hammerhead sharks and manta rays. Also witness the rare cherub fish and flameback angel, as well as schools of brown chromis, black durgeons and creole wrasse.
One of the largest coral reef marine ecosystems in Tobago. Home to the largest boulder brain coral of its kind in the Caribbean. Some of the greatest corals on the island are found here. A less disturbed coral reef compared to Buccoo Reef. Spectacular oceanic fauna. One of the most well-known diving spots. Speyside is an impressive dive site. See for yourself.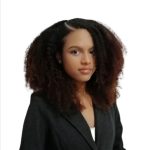 Trinidad-born Researcher, Francesca Wilson is a passionate and detail-oriented individual. She is an honour graduate of the University of the West Indies.
As a former Trinidad and Tobago Youth Ambassador and a UNITE 2030 Youth Delegate, Francesca is impassioned by the notion of Caribbean exceptionalism. This is why Caribbean development is always a focal point for her.
She is a true believer in the Caribbean aesthetic and that natural beauty is the way to go.
Here are Related Articles That Might Also Interest You