17 Reasons Why Calypso Music is So Powerful and Influential
1. Calypso Has its Roots in Africa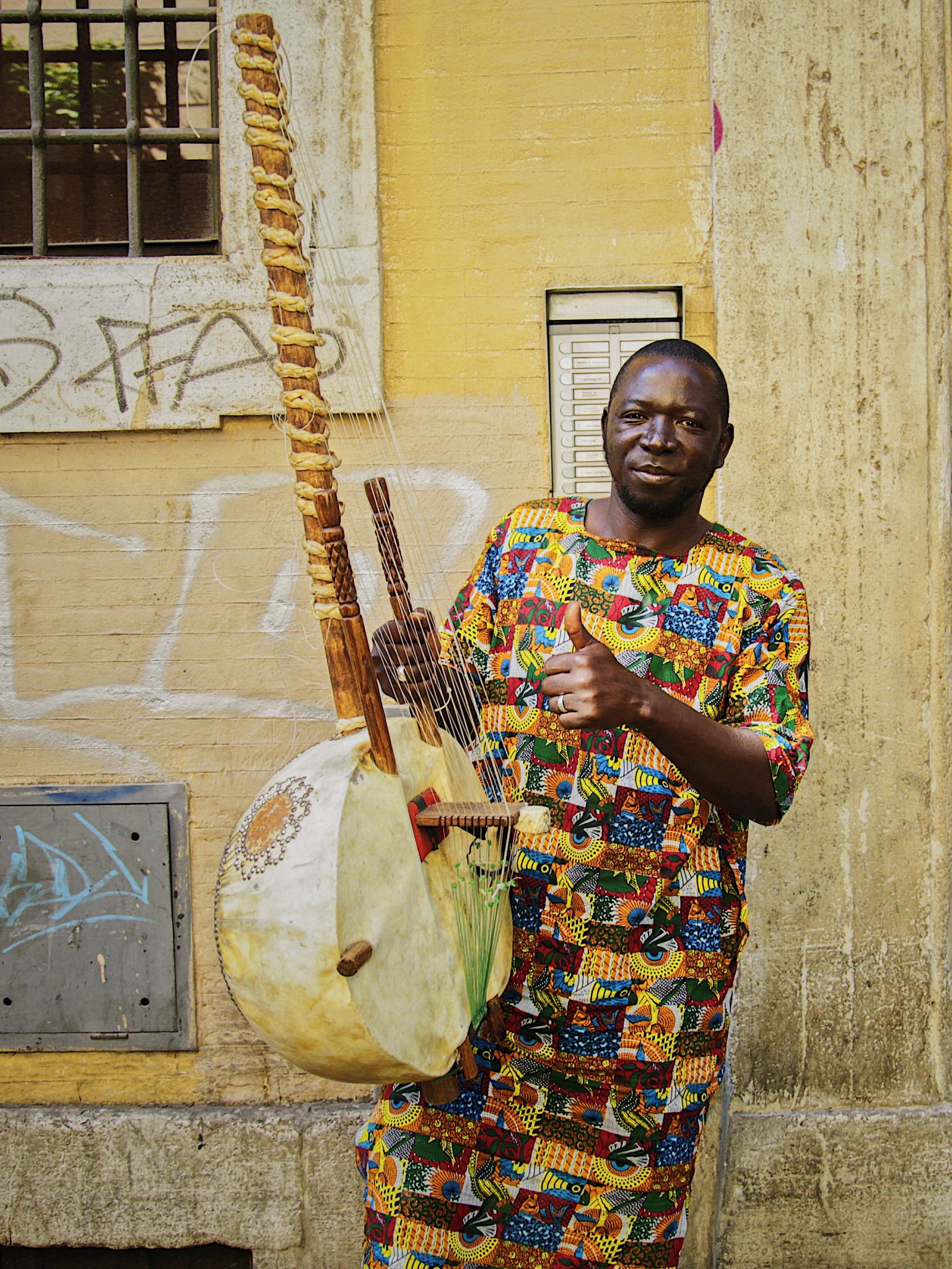 To define Calypso, we must first understand Kaiso. Kaiso originates from West Africa and was brought to the Caribbean by the enslaved Africans. Kaisos were originally sung in French Creole and are narrative in nature, offering social and political commentary. Calypso has its origins in the presence of the enslaved Africans in the Caribbean as they used kaiso as a way to mock the plantation owners and communicate amongst themselves.
2. Calypso Started in Trinidad and Tobago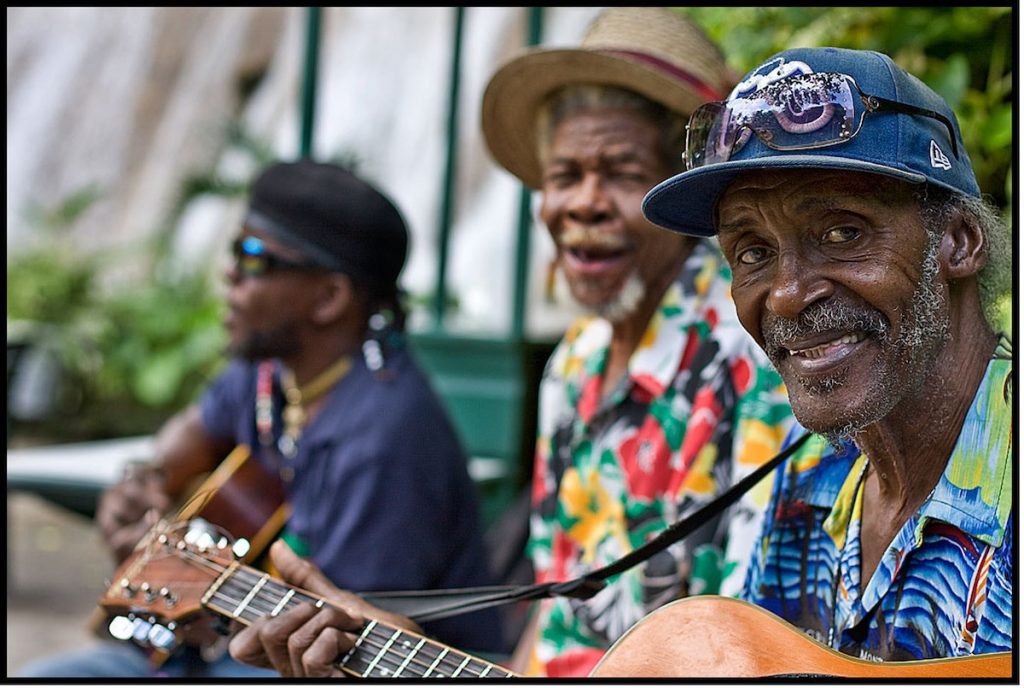 Derived from Kaiso, Calypso originates from Trinidad and Tobago. Just like Kaiso, Calypsoes were originally sung in French Creole but eventually made the switch to English. Kaiso and calypso are often interchangeable terms, but Kaiso refers to 'genuine' or 'traditional' calypso, as the genre became more modernized over time.
3. Calypso is the Voice of the People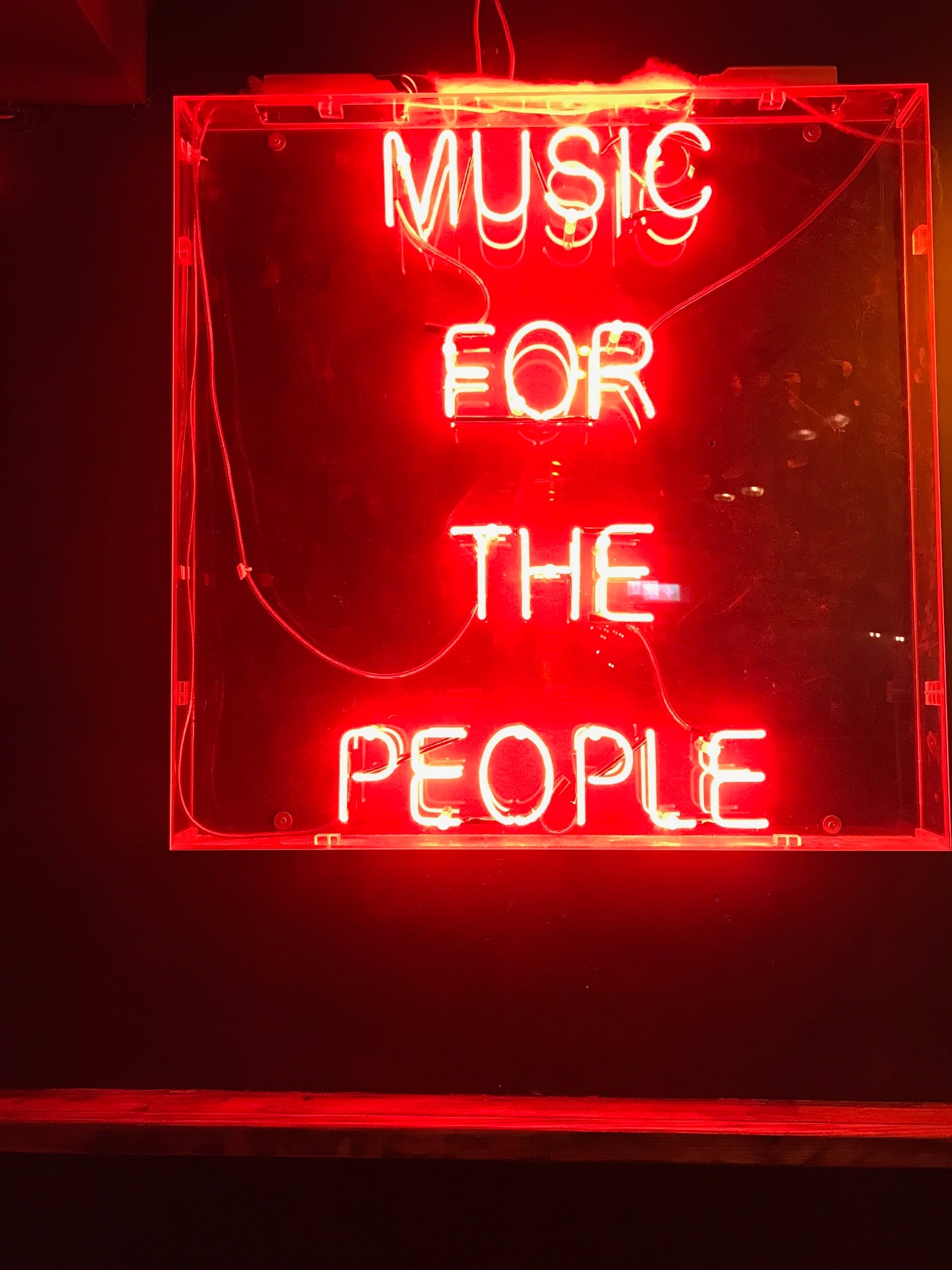 Calypso which originated as a voice for the enslaved Africans, continued to be a voice for Trinidadians to express their socio-political opinions with the use of satire, witty puns and double entendres.
Early calypso and to some extent even calypso today served as the people's tabloid so to speak. Calysponians used their lyrical creativity to express the soul of the people – how they felt about the situation in the country, politics, topical events and burning issues. Many politicians were made and even destroyed because of calypso.
During carnival many patrons crowded the calypso tents to listen to the calypsos of the day to let off steam and get the take on social issues from the top calysponians. Often one could tell the outcome of a future election based on the sentiment expressed in calypsos of the day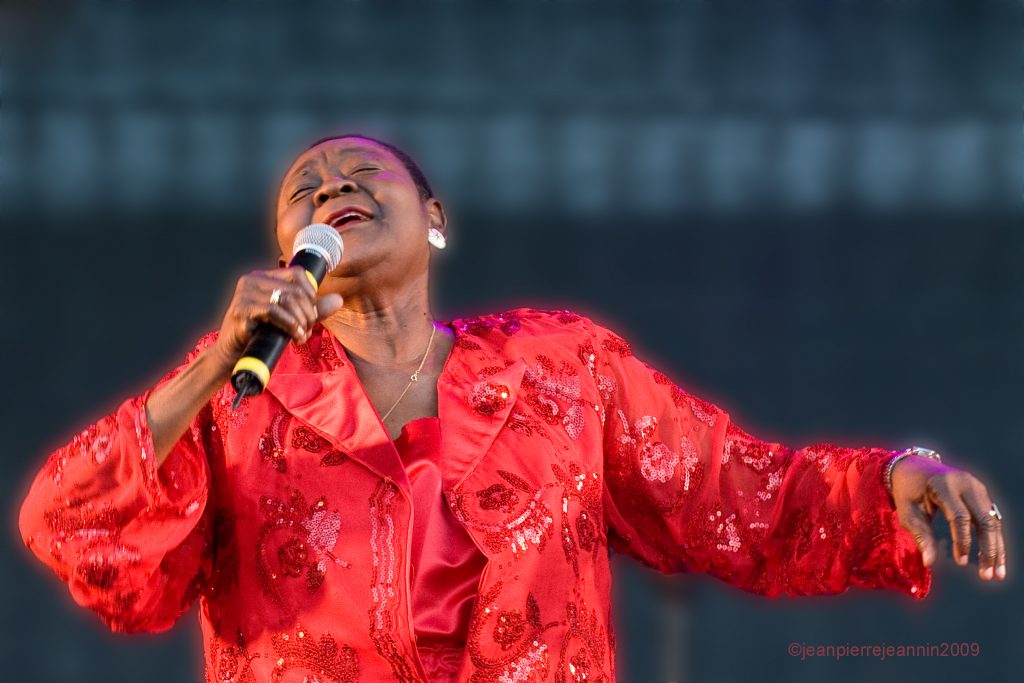 Calypso was known for political and social commentary in its lyrics. Often a narration of current events and the socio-political climate, one can say that calypso often kept democracy in check. In 1948, Kitchener's released "Windrush," a song that referenced those Caribbean families that moved to England due to the increased labour demands of World War II. Kitchener challenged colonialism as he sang about the exile and inequality these migrants experienced in Britain.
Calypso continued to be a voice for political topics when in 1962, Trinidad and Tobago became an independent nation.  Sparrow sang 'William the Conqueror,' where he praised Dr. Eric Williams, the first Premier of Trinidad and Tobago, for bringing the country to its independence and paving the way for a better future. Sparrow also has a popular song entitled, 'Federation' that explores the collapse of the West Indies Federation. Sparrow alone has many songs that explore issues within the society, for example, 'Capitalism Gone Mad,' 'Leave the Damn Doctor Alone,' 'PAYE' and 'No, Doctor, No.'
5. Double Entendre – Calypso's Hidden Meaning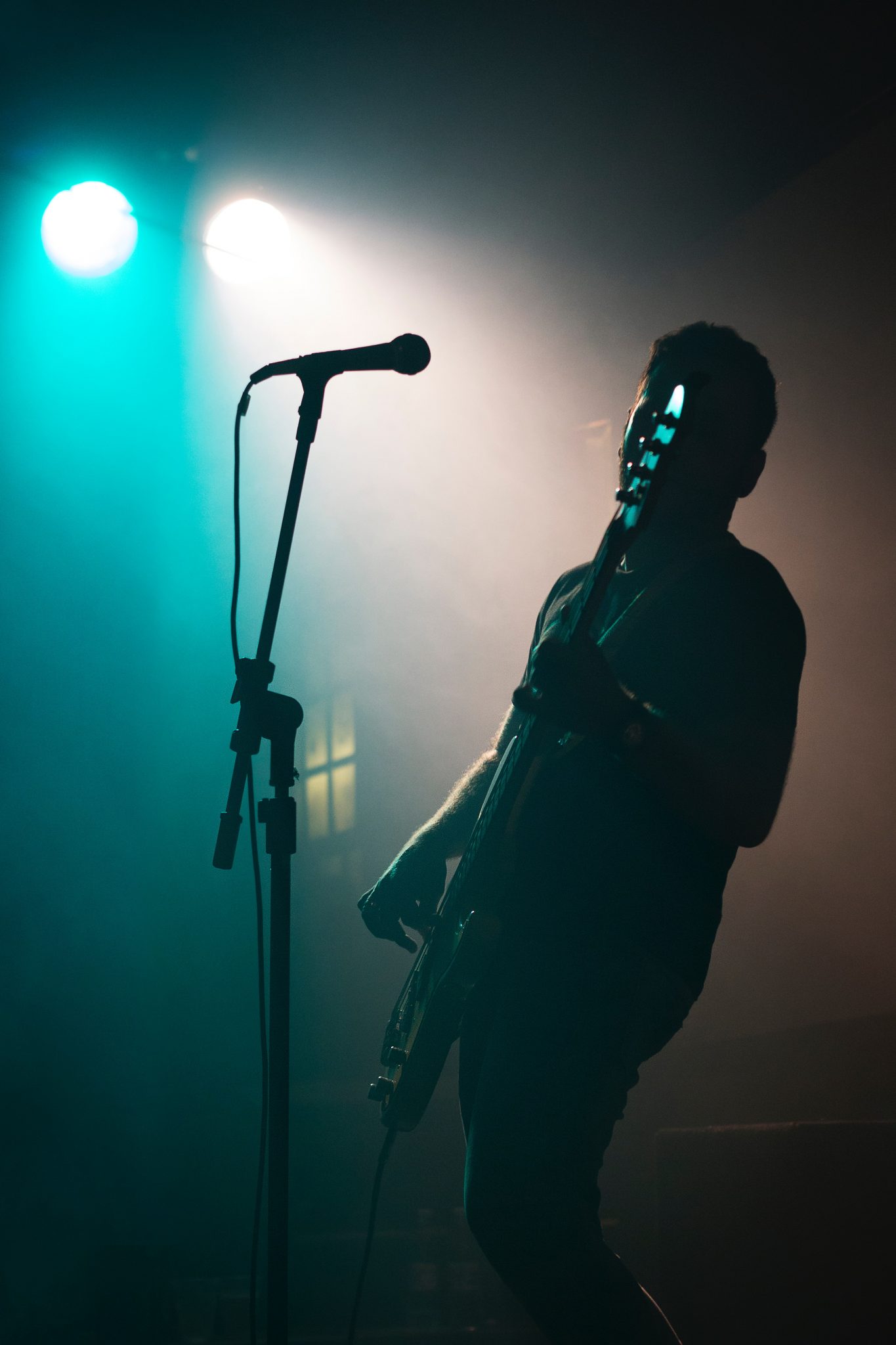 Calypsos are a large part of oral tradition, they often feature the use of double entendres, hidden or double meanings, satire, humour and sexual innuendos. Double entendre is the heart of traditional calypso and for good reason. Many traditional calypso songs were so raw and raunchy, crass and critical, so bawdy and bold that it became necessary and commonplace to avoid social, political and religious censorship. This was done by camouflaging many of the lyrics in calypso using the tactic of double entendre to cover the true meaning of many songs and to even shield the innocence of children who would happily sing along without knowing what they lyrics really meant.
Here are some examples of double entendre lyrics:
"Lizard"
The lizard run up she dress and disappear… the way she jolly and happy, ah sure de lizard must be tickling she
"She Gone for Cane"
Monday, she went for cane
Tuesday, she went back again
Wednesday, she must be gone for cane with some man again
"The Big Bamboo"
I ask my woman what can I do
To make her happy and keep her true
She said, the one thing I want from you
Is a little piece of the big bamboo
Persons who sang and led calypsos were called griots, meaning storyteller, then this term evolved into chantuelle, then calypsonian. Calypsonians are the voice of the people, the storytellers who boldly speak out on topics that many will not dare speak about. They are the ones who make light of serious issues and hold the powers that be to take account of their actions.
They are also the comedians who bring joy to many. Many calypsos don't only make you dance but they also make you laugh. Calypsonians have a skill at focusing on serious issues and making light of them. They admonish in a humorous way.
King Radio a popular calypsonian in the 30s sings a calypso in French Creole.
7. Calypso – The Mother of Music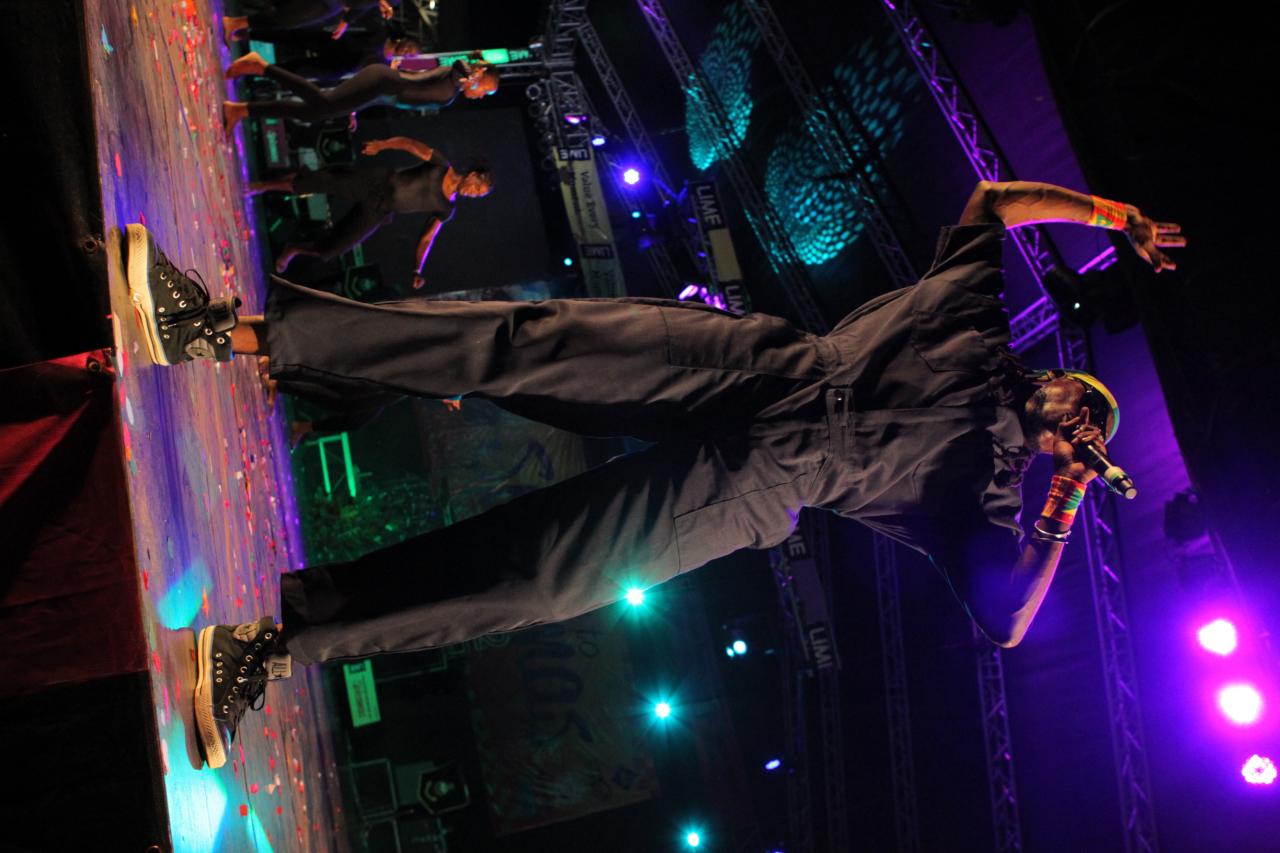 Calypso was truly influential in the music world. Did you know that Calypso is the mother of many other genres of music? Calypso, while originating in Trinidad and Tobago, spread its tentacles of lyrical and melodic joy to far reaches of the Caribbean and North America, giving rise to different music genres. In Antigua and Barbuda there's the Benna. Then in Dominica you have Cadence-lypso. The popular Soca music, also originating in Trinidad, is a daughter of calypso music.
8. Hip-Hop is the Granddaughter of Calypso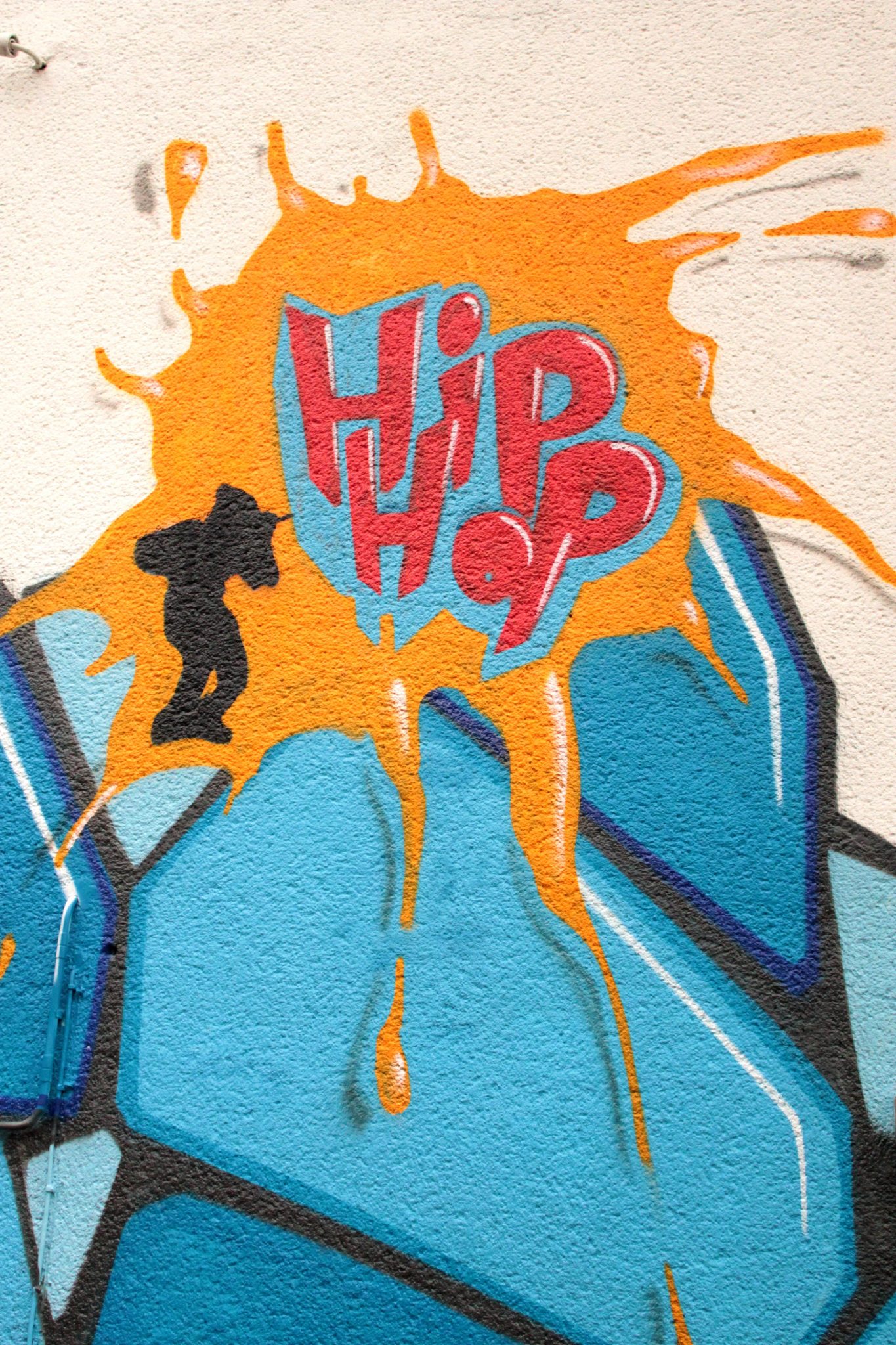 In Jamaica, Mento music developed as a form of Calypso, eventually giving birth to Reggae music. And as you know, Reggae was the most influential factor in the development of Hip-Hop. So Hip-Hop is the granddaughter of Calypso.
In the latter part of the 40s, a new wave of calypsonians would enter the scene. This would also feature calypsonian greats like Lord Kitchener, Mighty Sparrow, Mighty Dictator, Lord Pretender, Mighty Terror and many more. Two of some of the biggest names in the Calypso world would emerge at this time, Lord Kitchener and Mighty Sparrow.
Lord Kitchener brought new lyrics and musical changes to calypso and often included controversial criticism of the British presence on the island. Carnival and calypso monarch were put on a pause during the years of World War II, but that did not stop Kitchener from becoming a household name as he became popular among the US troops based in Trinidad, which led him to international performances. Lord Kitchener won his first road march title, in the first Carnival after the war.
Kitchener and Sparrow would dominate the calypso world for two decades. Lord Kitchener has won only one Calypso Monarch title but he has won the road march more than ten times and is well-known as 'the grand-master of calypso'. Sparrow has won the Calypso Monarch title eight times, while the calypsonian with the most titles is Chalkdust. Chalkdust is also a leading calypsonian in Trinidad and Tobago and has recorded over 300 songs.
Here are some of the Calypso Greats:
Lord Kitchener 'The Grandmaster of Calypso'
Mighty Sparrow 'The King of Calypso'
Calypso Rose 'The Queen of Calypso'
David Rudder
Lord Nelson
Gypsy
Mighty Shadow
Cro Cro
Mama dis is mas – Lord Kitchener
Road March and Panorama winner 1964
11. Calypso was the Voice of Black Consciousness
In the 1970s, in the time of the Black Power Movement in Trinidad and Tobago, new calypsonians would emerge once again. This era featured Black Stalin, Mighty Shadow and Scrunter, among others. In 1978, Calypso Rose became the first woman to win the title of Calypso Monarch. This created opportunities for other female calypsonians, iconic female calypsonians, Singing Sandra and Denyse Plummer.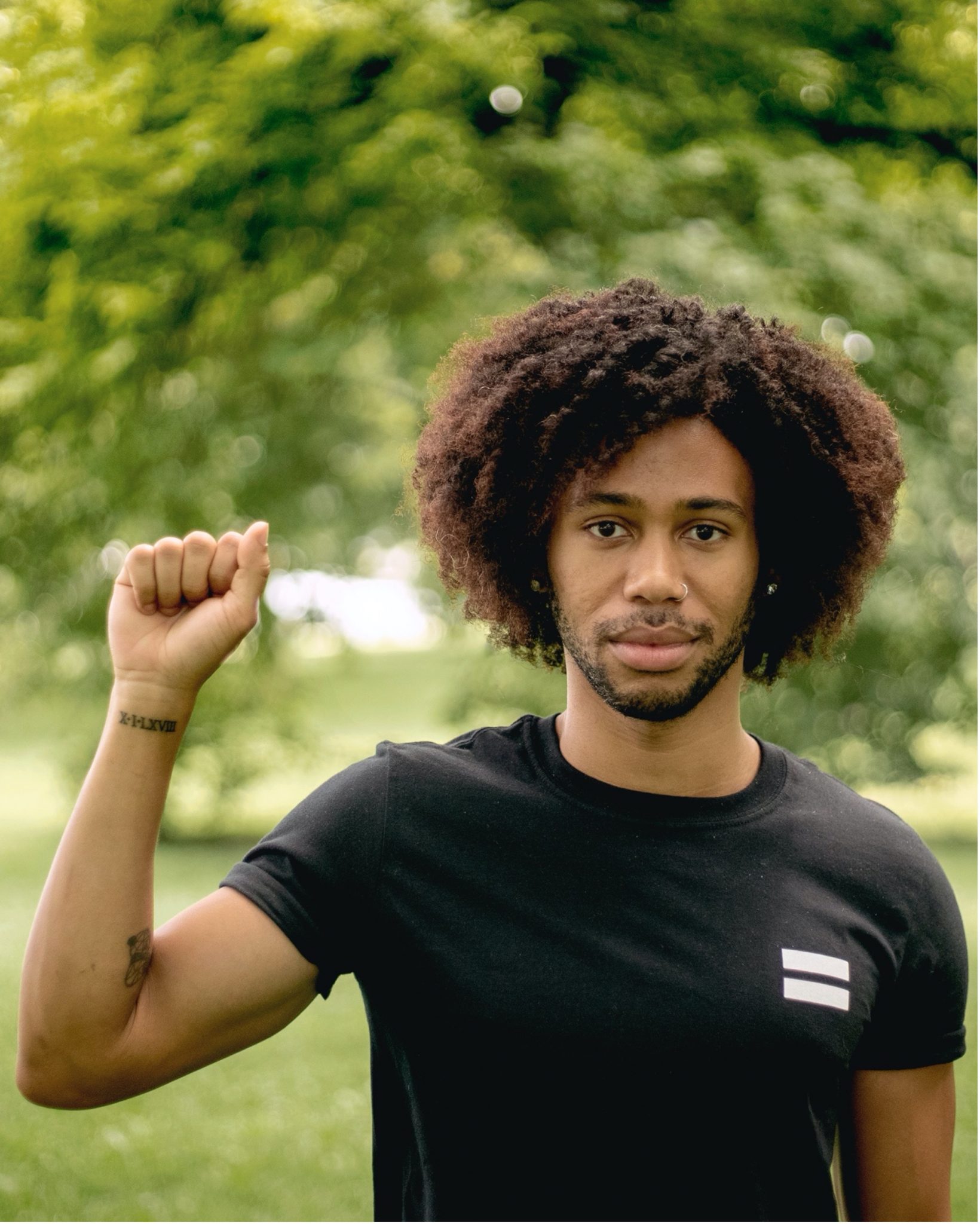 12. Calypso and Carnival became Synonymous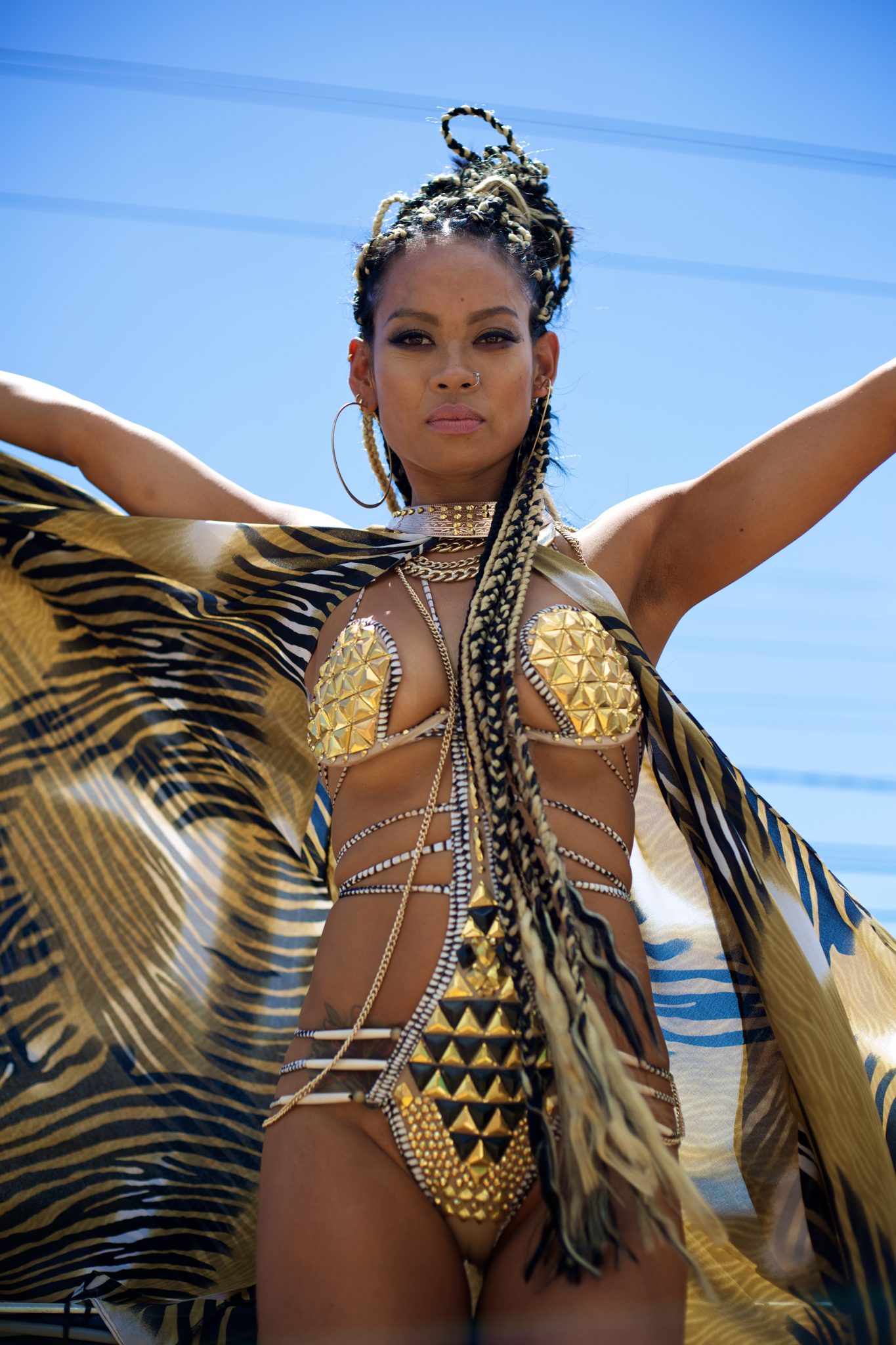 The importance of calypso to the carnival movement cannot be ignored. Calypso became a musical genre that represents Carnival – the popularity of calypso competitions, calypso tents, calypso was the catalyst behind the steelpan, and calypso entertained masqueraders during carnival. There could be no carnival without calypso. The music was as critical as the mas itself. And today, soca music, which is a key ingredient in carnival, would not exist without calypso. Calypso is at the heart of the culture and history of Trinidad and Tobago and of carnival.
13. Calypso is a Caribbean Thing
So popular and infectious had calypso become that it could not be merely contained in the confines of the borders of Trinidad and Tobago. Calypso quickly spread throughout the Caribbean.  Calypsonians emerged from Grenada, Bermuda, Barbados, Antigua and St Kitts. In fact, one of the greatest Trinidad calypsonians, Sparrow, was born in Grenada. Other islands also began to host their own calypso monarchs as the genre became more and more popular regionwide. The trident of Calypso, Carnival and Steelpan became a staple throughout many Caribbean islands. It's not just a Trini thing, it's a Caribbean thing now.
14. Calypso on the Global Stage
Calypso truly became Caribbean when not just Trinidadians began taking the artform around the world. Montserratian calypsonian, Arrow made the ever-popular 'Hot. Hot. Hot.' world famous. This song has been translated to many languages including Hindi, Spanish and even Turkish.
Raymond Quevedo, better known as Attila the Hun in the calypso arena, and Raphael de Leon, the Roaring Lion, brought calypso to the United States for the first time in 1934. They went on to record calypsos in New York and this was one of the defining moments in calypso history, creating further opportunities for calypsonians on an international level.
In 1944, Lord Invader's 'Rum and Coca-Cola' was covered by the Andrew Sister, a popular American singing group and it became a hit in America. The song was a commentary on prostitution and other negative effects of the presence  of American troops in Trinidad during World War II.
Calypso became popular in the 1950s in the United Kingdom due to Lord Kitchener. His calypsoes reached those West Indian immigrants with his lyrics of home and familiarity. Kitchener then opened a successful nightclub which featured performances of said calypsos. Also in the 1950s, Jamaican-American, Harry Belafonte, helped in the popularization of the genre with hits like his popular Banana Boat Song (Day O) and Angelina. And in 1956, calypso was international again with Mighty Sparrow's hit song "Jean and Dinah,' another song that spoke about the prostitution Trinidad and Tobago as the US base was officially closed down.
For a long time, Calypso was a main feature in Trinidad and Tobago's Carnival. In the 1970s, Trinidad saw a new genre that derived from calypso, called Soca. The creator of Soca, Ras Shorty I a.k.a Lord Shorty, defined Soca as the soul of Calypso, African and East Indian rhythms. Soca became popular in the latter half of the 20th century and began to overtake calypso and its role in Trinidad and Tobago's Carnival. Calypsonians began to embrace the modernization and changed the original calypso sounds to suit the new Soca sounds. Sparrow and Kitchener both embraced these changes and had successful songs during the change. In 1978, one of Kitchener's most popular songs, 'Sugar Bum Bum', which embraced these changes was released and Sparrow's 1984, 'Doh Back Back' which also won Road March that year.
By the 1990s, soca was the main feature of Trinidad's carnival. While Calypso Monarch was still held, and is still held today, calypso was pushed to the back burner and is no longer as popular as it once was.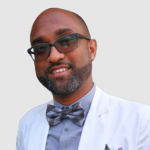 Kevon Wilson, is a premier researcher and strategist. He has more than 16 years' experience in research and digital marketing.
He is co-author of many of Leve Global's research publications such as Big Data – Delivering the Big Picture to Drive Competitiveness, Everything You Need to Know About Internet Marketing,  and The Top Ten Emerging Markets.
Here are Related Articles That Might Also Interest You