130 Amazing Caribbean Festivals You Should Not Miss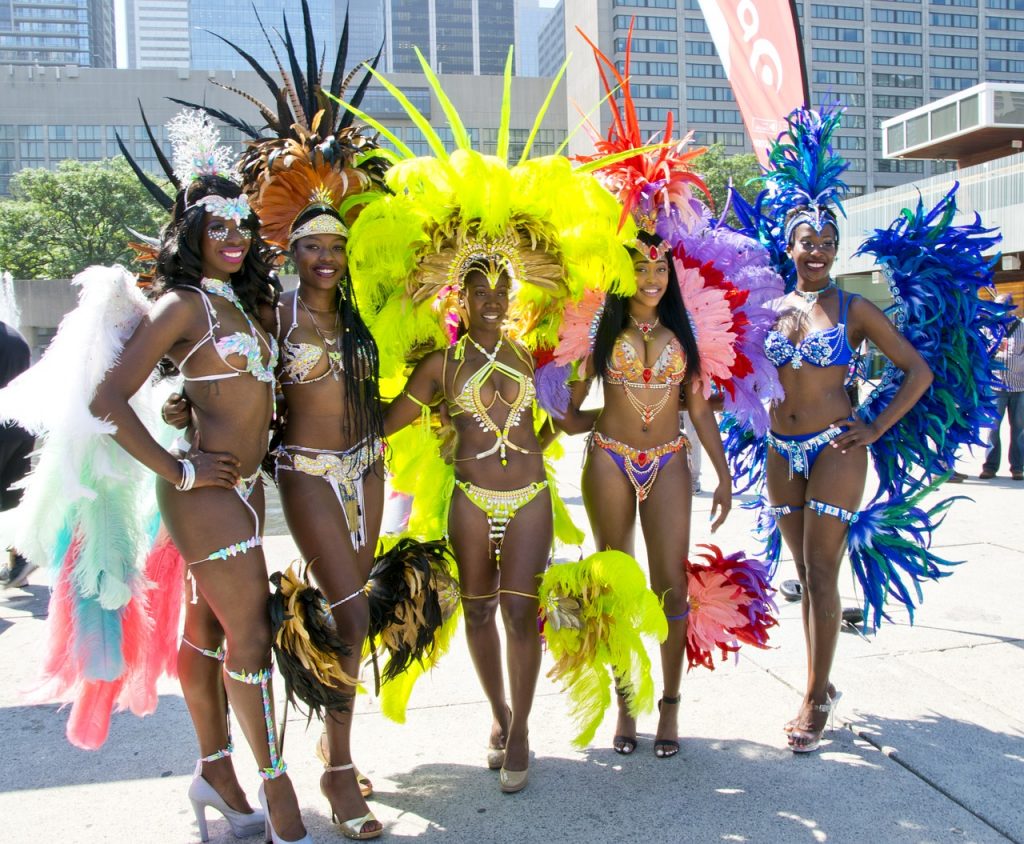 With 26 countries in the Caribbean, there are many amazing and exceptional Caribbean festivals and events throughout the year.  With the mix of various cultures, history, heritage, and the influence from Africa, India and Europe these festivals are diverse, colourful and interesting. You're in for a treat.
There are nearly 20 carnivals in the Caribbean; over a dozen music festivals, not to mention culinary festivals, sporting events, and much more. Every month there is some festival or event taking place. You can never be bored in the Caribbean.
Here are 130 amazing Caribbean festivals and events that you can put on your itinerary the next time you plan a trip to the Caribbean.
Anguilla's Moonsplash
Anguilla's Moonsplash Music Festival is the oldest independent music festival in the Caribbean. It started in the 90s and has been around for 30 years. This event features a weekend of music, reggae and international artists. Founded by Anguilla's very own reggae artist, Bankie Banx, it is held at the Dune Preserve on Rendezvous Bay, Anguilla.
Festival Del Mar
Festival del Mar meaning Festival of the Sea, celebrates the sea in the fishing village of Island Harbour. This festival features Anguilla's national sport, boat racing, deep sea fishing competitions, crab races, swimming competitions, live music and Anguilla's cuisine.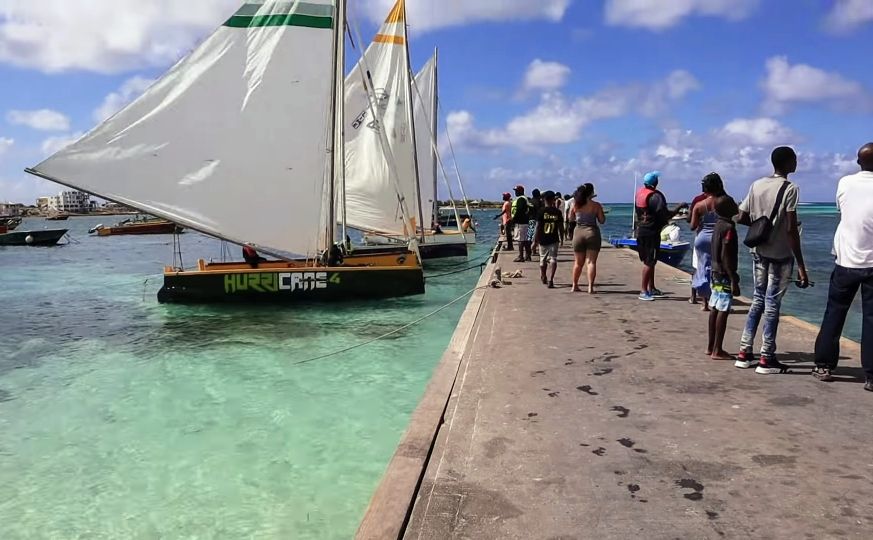 Anguilla Regatta
Anguilla's 3 day regatta takes place in May and pays tribute to the national sport, boat racing. Traditional sailing techniques and sailing competitions are highlighted. Earnings from the regatta go towards funding the Anguilla Sailing Association, whose main purpose is to teach sailing to youth.
Anguilla Day
Anguilla Day is a public holiday on the island on May 30th. It commemorates Anguilla's determination of independence on 30th May 1967. The day begins with a colourful parade and features a boat race.
Anguilla Summer Festival
The Anguilla Summer Festival or Anguilla's Carnival typically begins the last week of July and ends the first week of August. This festival is a cultural event that highlights Anguilla's music, pageantry, cuisine and boat racing. This festival also commemorates the emancipation of the slaves on August 1st in 1834 and the festivals most popular events take place in August. Called August Monday the day includes J'ouvert, beach parties and boat racing.
Antigua & Barbuda International Kite Festival
Held traditionally on Easter Monday, kite-fliers assemble at Devil's Bridge National Park at the peak of windy season to fly home made kites. 
Annual Seafood Festival
This festival was started in 2009 by the Ministry of Agriculture, Lands, Housing & the Environment geared towards the promotion of sustainable livelihood for fisher-folks, vendors and residents. It's held at the Urlings Wharf and showcases an abundance of seafood dishes such as crabs, conchs, fish and lobsters.
Antigua & Barbuda Sailing Week
This regatta is a week long event that encourages persons to lengthen their stay on the island. Sailors and locals look forward to this event packed week annually. This event features sailboat races, parties, activities, music and food.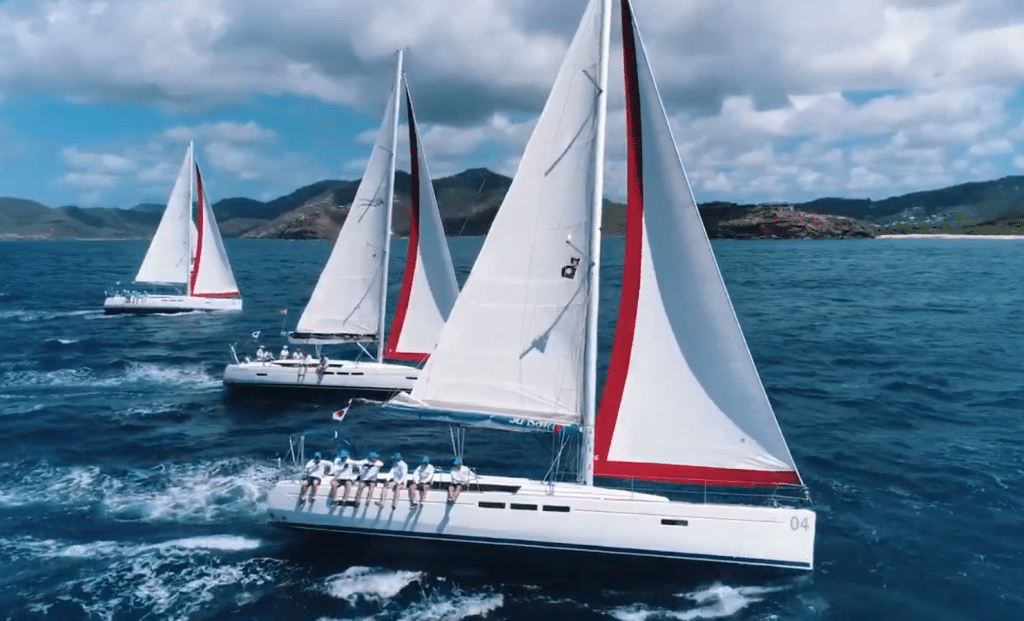 Antigua Carnival
Antiguan Carnival is a celebration of the emancipation from slavery and is held annually from the end of July to the beginning of August. 
Antigua & Barbuda Independence Day
Independence Day is celebrated in Antigua and Barbuda on November 1st. It is a public holiday and features ceremonial parades, food fairs and events.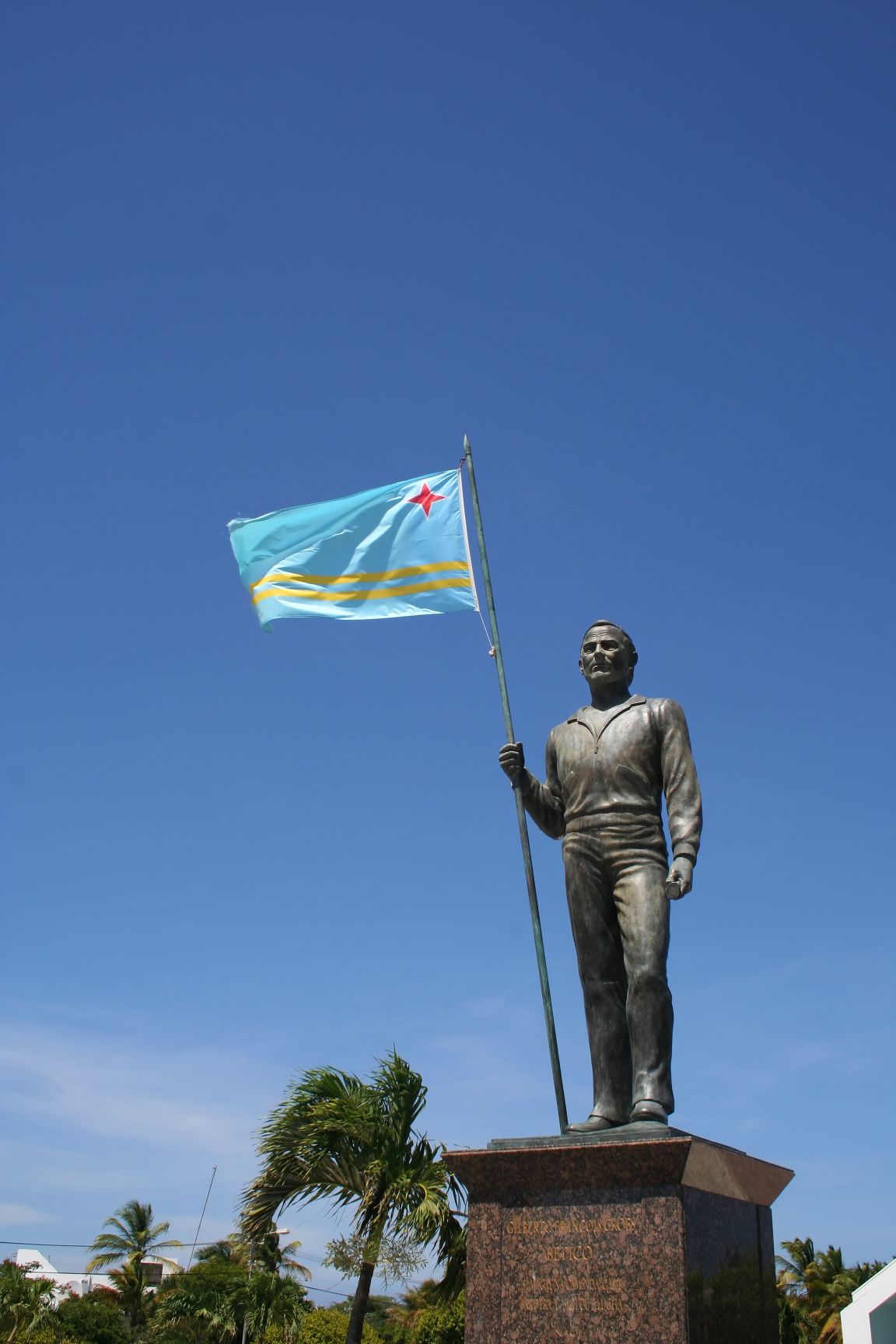 Betico Day – Dia di Betico Croes
A public holiday in Aruba, this day remembers and honors the birthdate of the great Aruban political leader, the late Gilberto Francois (Betico) Croes. The day begins with a formal ceremony and then moves towards festivities that include local food and beverages, music and art.
Aruba Carnival
The Carnival season in Aruba can begin as early as November. The majority of events and competitions begin in January and February prior to the lenten period. Parada Grandi, aka The Big Parade, takes place the Sunday before Ash Wednesday and the burning of Rei Momo (or King Momo) at midnight after the Marcha di Despedida (Farewell Parade) signifies the end of the carnival season.
Hi-Winds Kite Surfing Tournament
This kite surfing tournament features many activities and competitions. Kite boarding and windsurfing for both locals and international tourists to watch and compete.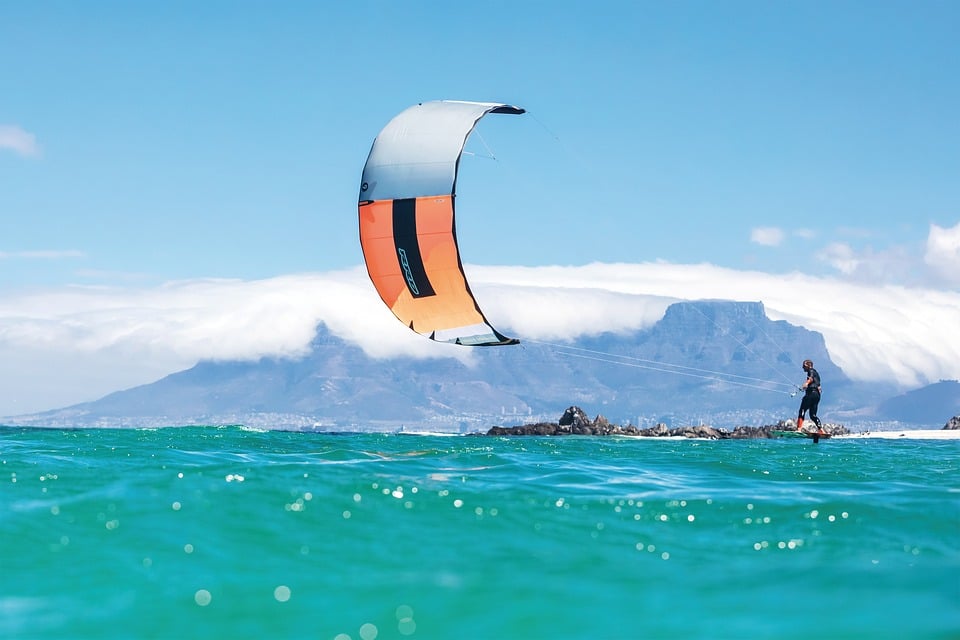 Aruba Soul Beach Music Festival
This week-long festival features comedy shows, beach and pool parties and ends with a grand musical concert consisting of both local and international artists.
Cadushi Festival
Cadushi Festival is a festival aimed at promoting and highlighting the importance of supporting local artists, artisans, small business owners and creative's in general.
Bonaire Karnaval
Week-long festivities and parades demonstrating different dances and colourful costumes. The festivities end similarly to Aruba with the burning of King Momo to signify the end of Carnival and the beginning of lent.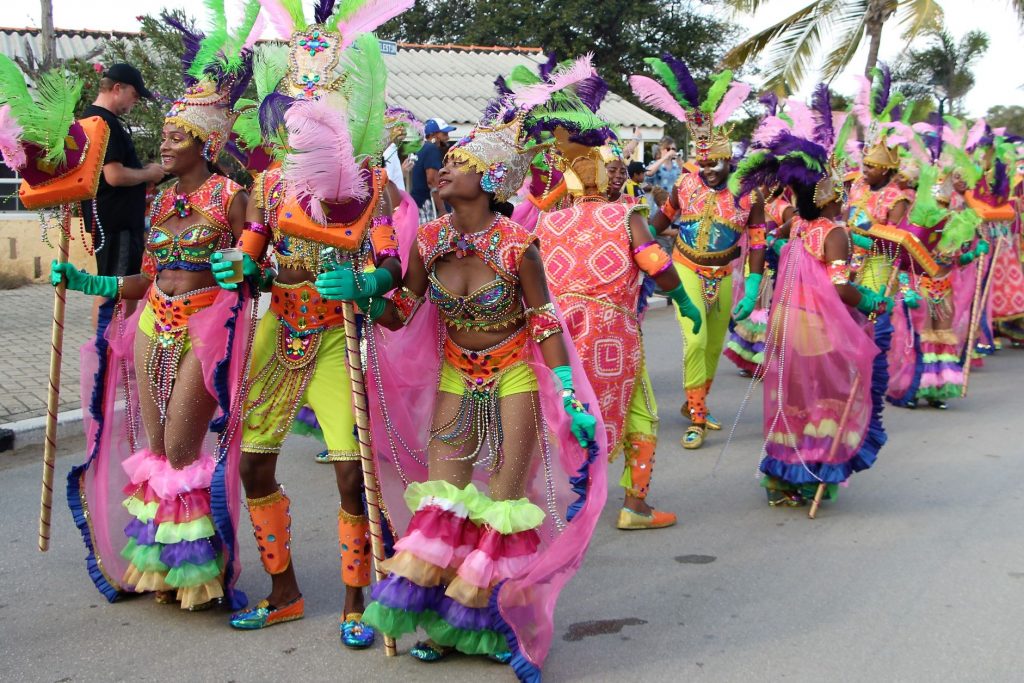 Simadan Festival
This event is unique to Bonaire and celebrates Bonaire's farmers and the harvest. The traditional Simadan features food and beverage and special dances and music developed specifically for the festival.
Rincon Day – Dia di Rincon
Dia Di Rincon is one of Bonaire's biggest festivals. It has been a cultural event for over a quarter century. It starts early in the morning with the 7 o'clock Mass (or Misa di Dia Di Rincon), followed by hoisting the Rincon Flag. The day is then followed by music, dance and parading through the streets of Rincon. Local food and beverages are on sale.
Bonaire Regatta – International Regatta and Festival
Includes sailing competitions and kite surfing during the day and food, music and entertainment in the evenings.
Curaçao Carnival
Carnival in Curacao begins with the Tumba Festival, a four day event where local tumba musicians, composers and artists compete. Experience the taste of beers, local food, music and dance at this festival. After the winner of the Tumba competition is announced, they will walk in the parades with their original tumba. Curacao's Carnival features days of carnival parades with an abundance of dance and song.
Curaçao Dive Festival
Curacao's Dive Festival is an international event that creates a space to educate and inform persons about the underwater space, i.e. the sea. Persons gain the opportunity to enjoy and experience the underwater. This festival includes underwater painting, a coral restoration workshop and lionfish hunting.
Curaçao Harvest Festival/Seú Harvest
This harvest festival originated in the days of slavery and on every Easter Monday, locals turn up to perform the traditional dance of seú in Willemstad.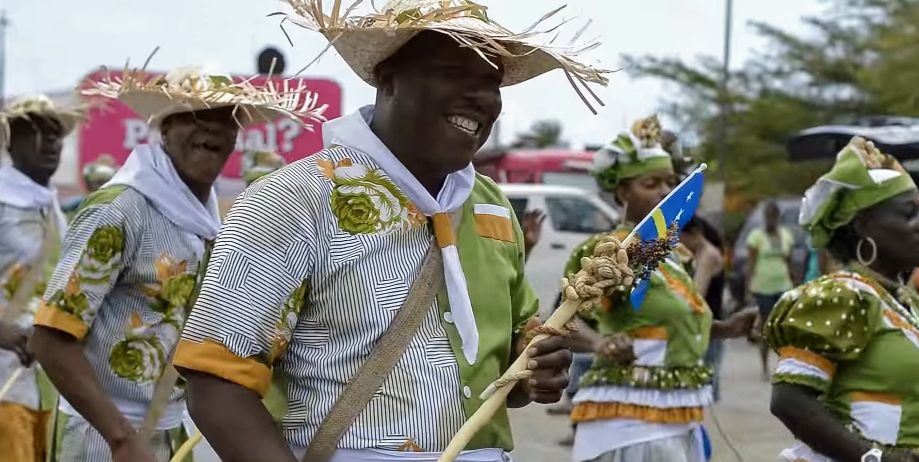 Curacao North Sea Jazz Festival
The North Sea Jazz Festival is a household name in Curacao that hosts both local and international music artists.
Junkanoo Festival
This festival is a celebration of Bahamian culture which features street parades with colourful costumes, music and dance.
Andros Crab Fest
Andros Island, also known as, the Land of Crab, hosts an annual festival that celebrates crab catching on the island. Enjoy crab catching, crab shows and crab cuisine.
Fox Hill Fest
This festival celebrates the emancipation from slavery and highlights the Bahamian culture. Bahamians typically engage in Junkanoo rush-outs, regatta racing and sailing and commemorate old traditions.
Bahamas International Film Festival
The Bahamas International Film Fest (BIFF) highlights and shows both local and international films to the local Bahamaian community and international visitors.
Eleuthera Pineapple Festival
This festival celebrates the tradition of pineapple farming in Eleuthera. It honours pineapple farmers and highlights the agricultural importance of the crop to the island.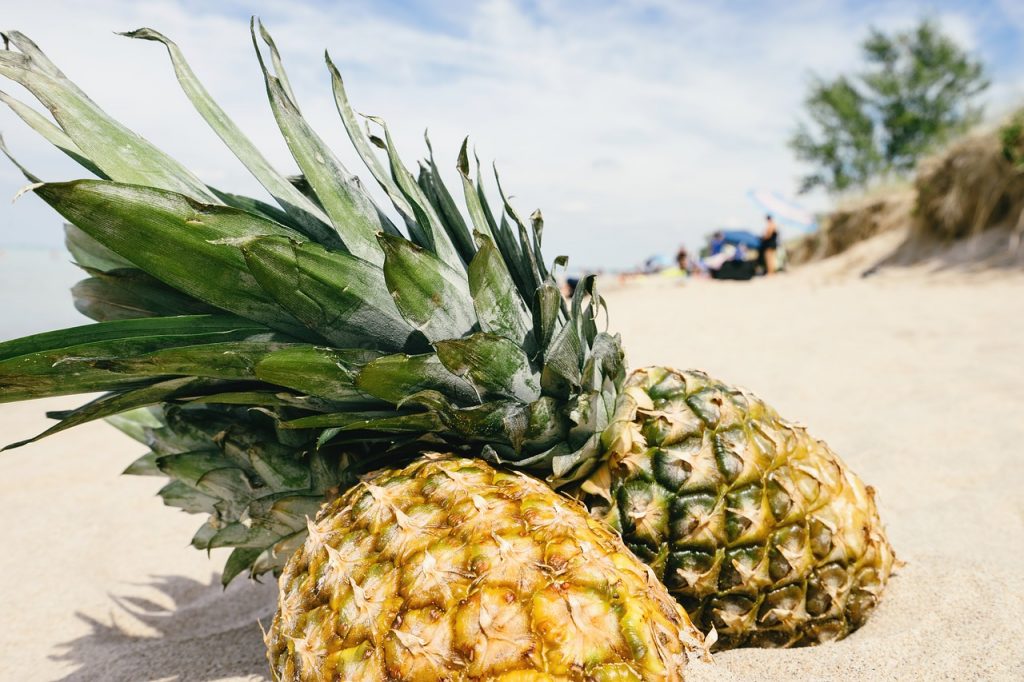 The E. Clement Bethel National Arts Festival 
The E. Clement Bethel National Arts Festival Is an annual national competition for music, dance, art and drama for all Bahamians.
Pelican Point Coconut Festival 
This festival is held in Pelican Point, Grand Bahama and features coconut themed dishes and pastries with live entertainment, heritage themed games and Junkanoo selections.
Holetown Festival
This festival celebrates the anniversary of the first English settlement in Holetown on February 17, 1627. The week-long celebration includes a number of activities which showcase the culture and traditions of Barbados.'
Crop Over Festival
Crop over is Barbados' summer festival which features Bajan music, arts, food and culture. The festival ends with a grand Carnival celebration on Kadooment Day.
Barbados Food & Rum Festival 
This festival creates culinary and beverage experiences for both locals and international visitors to enjoy. With a variety of chefs and mixologists on board, the festival creates a high quality environment and experience to enjoy different foods, rums and wines.
Gospel Fest
Barbados Gospelfest is a high quality festival, featuring top local, regional and international gospel talent.
Vujaday Music Festival 
This festival is held in Bridgetown and highlights a unique musical and cultural experience. The festival features both local and international talent.
Belize Carnival
Carnival in Belize is held in the month of September, the month where they also celebrate their independence from Great Britain. Like many other Caribbean countries, Belize's Carnival is filled with street parades, music, dance, colourful costumes and masqueraders.
Benque Viejo del Carmen Fiesta
In the westernmost town of the Cayo District, Benque Viejo del Carmen hosts an annual celebration in honor of the town's patron saint, Nuestra Señora del Monte Carmelo (Our Lady of Mount Carmel). The celebration comprises of a series of religious celebrations called "Las Aboradas," carnival rides, parades and processions, live music and performances, fireworks show, and the Flor del la Feria Pageant.
Lobster Fest
The lobster fest is one of Belize's most popular food festivals celebrated annually in San Pedro, Caye Caulker and Placencia. This seafood event kicks off the summer and the beginning of lobster season. Experience competitions, games, activities and lobster cuisine.
Deer Dance Festival 
The Deer Dance Festival is held in the Maya village of San Antonio in Belize's southern Toledo District. The traditional festival features a ritualised dance which imitates the hunting of a deer. This is then followed by a very interesting watch, locals scaling a greased pole.


St. George Caye's Festival
On the eve of September 10th, there is an official ceremony followed by fire-works and cultural presentations. On September 10th, a colourful carnival parade with floats depicting the national symbols of Belize.
Garifuna Settlement Day
This day celebrates the arrival of the Garifuna people to Belize. This holiday is also celebrated in other parts of Central America like Nicaragua, Honduras and Guatemala. In Belize, Garifuna Settlement Day is celebrated for the entire week including parades, live music, drumming, dancing and prayers. The first landing of the Garifuna is reenacted with boats coming ashore carrying cassava sticks, plantain suckers and sugarcane representing the food the Garifuna people brought with them.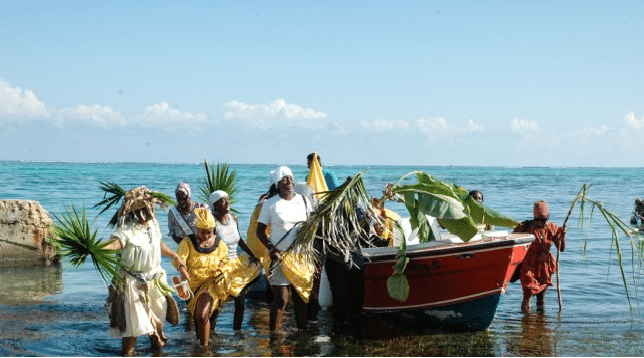 Independence Day
The Battle of St. George's Caye is celebrated on September 10 and typically marks the beginning of celebrations until Belizean Independence Day on September 21st.
Bermuda Day
Thousands of revellers fill the streets of Hamilton to celebrate Bermuda's heritage with a parade, music, dancing and festivities that stretch long into the night.
Mary Prince Day formerly Somers' Day
Mary Prince Day is annually celebrated in Bermuda on Friday before the first Monday of August. This celebration is one of the days that are known as Cup Match, named after the iconic Bermudian who authored a book detailing her first hand experience of being enslaved, helping to galvanize the anti-slavery movement.
Cup Match/Emancipation Day
Cup Match, one of Bermuda's biggest events of the year, takes place over two days in summer. The event is centered around a heated cricket match between two island rivals, St. George's and Somerset, but the fun continues all weekend long with concerts, beach parties and plenty of food and drink. Cup Match also falls on Emancipation Day which celebrates the abolition of slavery.
Gombey Festival
This festival celebrates Gombey and features unique dances and performances by local Gombey troupes. This displays their craft and is an exciting opportunity for locals and visitors alike to enjoy the dance, music, and costume of the gombeys.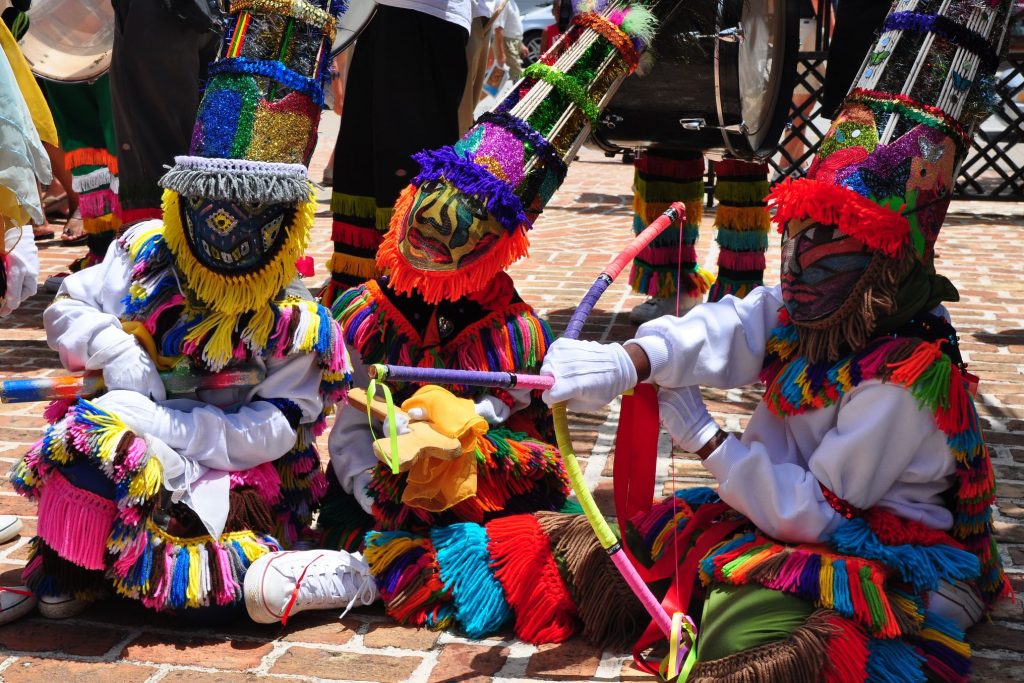 Harbour Nights
Bermuda's largest summer street festival, in Hamilton on Wednesday nights in the high season,  locals and visitors experience the Bermudian cuisine, arts, music and entertainment.
Bermuda Carnival 
Bermuda Carnival events take place over a long weekend in June, with a national holiday celebrating Bermuda's National Heroes observed on the third Monday in June.
British Virgin Islands Spring Regatta and Sailing Festival
The British Virgin Islands' Spring Regatta is an annual event, 2021 will mark 50 years of this festival. It runs for 5 days and features sailing, cruising, racing and parties for both locals and visitors to enjoy.
Spanish Town Fisherman's Jamboree
A fishing event that features seafood dishes, fishing competitions and music.
British Virgin Islands Food Fete
This month-long event was created in 2014 and is intended to highlight the culinary talents and cuisine of the British Virgin Islands. Local restaurants and chefs are featured throughout the month with live demos and tastings.
Wreck Week 
Celebrate BVI's maritime treasures with events all week long. Go diving, see underwater wrecks and art reefs. Parties and festivities that celebrate the islands' culture, seafaring history and traditions are also featured in this week of events.
Emancipation Festival
BVI's Carnival takes place in Tortola. Known as the Emancipation Festival, islanders celebrate the freedom from colonialism, emancipation day for their ancestors. Like many other islands in the Caribbean their Carnival takes place to honour this historical time. The festival showcases the culture and history of the islands' people with food, parades, parties and music.
Batabano Festival
Carnival in the Cayman Islands is referred to as Batabano Carnival. It takes place in the first week of May and is one of Cayman Islands biggest celebrations.
Pirates Week 
Every November, the Cayman Islands host an annual Pirates Week Festival. It features many events, heritage days, music and festivities and a mock-pirate 'invasion' from the sea.
Cayfest
Cayfest showcases the talent of the people of  Cayman Islands through visual art, music, theatre, film, fashion and design. The festival includes screenings of locally produced films and concerts by musicians, as well as arts and crafts shows.
Cayman Orchid Show
This show is an exhibition of locally grown orchids and allows the purchase of orchids. The Orchid Show promotes the conservation of Cayman's native orchids and educates patrons on the techniques of growing orchids.
Dominica Dive Fest
Dive Fest  educates the public about the sport of Scuba Diving (as a tourism product and a career path) and raises awareness about Dominica's exceptional marine environment. Activities include whale watching deals, special dive packages, underwater treasure hunts, snorkelling picnics, traditional canoe racing and marine educational tours.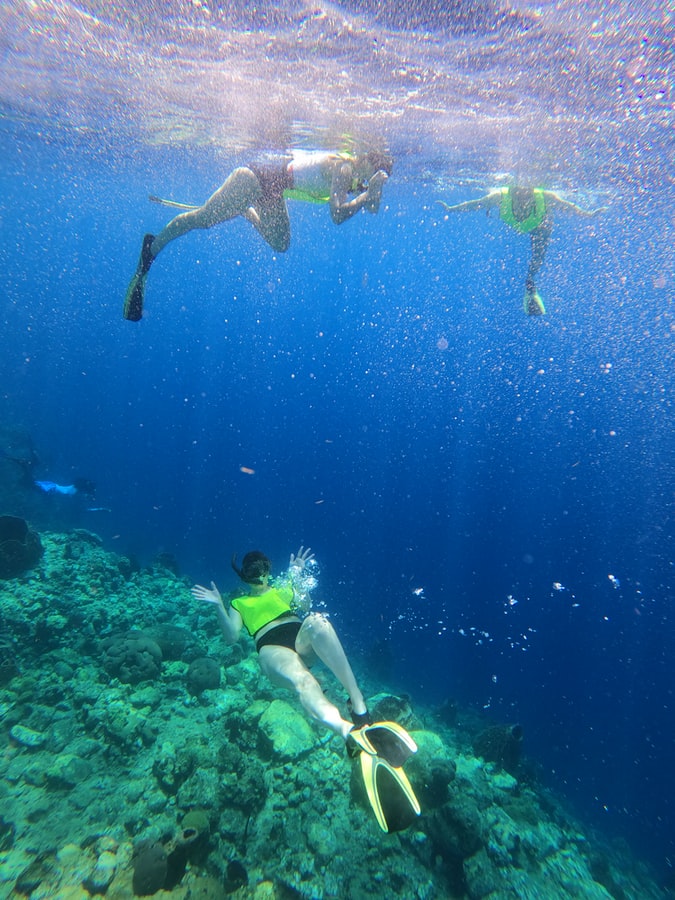 Giraudel-Eggleston Flower Show
This festival celebrates Dominica's floriculture industry and highlights the art of large-scale cut flower arrangement.
Caribbean Endemic Bird Festival
This festival aims to raise awareness, promote sound science, and empower local partners to build a region where people appreciate, conserve and benefit from thriving bird populations and ecosystems.
Dominica Festival of Arts
The Dominica Festival of the Arts aims to highlight and showcase local talent, music, theatre and dance.
Mas Domnik
Dominica's Carnival dubbed 'The Real Mas', Mas Domnik brings together African and French traditions and attracts revellers from far and wide to witness a dazzling display of social solidarity and a cultural explosion of music, art and dance.
Dominica's World Creole Music Festival
More than 20 years ago, Dominica launched their World Creole Music Festival in order to promote the island's tourism industry and to create an international platform for indigenous Dominican music. Since its launch, the World Creole Music Festival has become a renowned event in the region.
Experience the best of Dominica's local music scene and many international stars.
Spicemas
Grenada's Carnival termed Spicemas is a representation of the island's culture. Grenada's J'ouvert, the start of Carnival festivities is known to feature the Jab Jab traditions. Jab Jab is a popular character of traditional mas. This week of events also features Dimanche Gras, Mas, Panorama and Calypso and Soca Monarch competitions.
Spice Island Billfish Tournament
This tournament features five days of competitive fishing, cuisine and music. The tournament attracts locals and anglers from across the Caribbean region.
Grenada Drum Festival
The festival takes place in a cultural village, Krumahville (Tivoli, St. Andrew) featuring traditional drumming and dancing, as well as Grenadian dishes and local arts, artifacts, and displays of craft.
St. Mark's Sunset City Festival 
St. Mark is a fishing village on Grenada's northwest coast, St. Mark's Bay is popularly referred to as 'Sunset.' The St. Mark's Sunset City Festival features cultural elements, food, a fish cooking competition and music. 
Carriacou Maroon and String Band Music Festival
Experience Maroon culture with authentic foods, drumming, music and singing. 
Carriacou Parang
The Carriacou is rich in traditional culture and the weekend before Christmas you can experience their annual parang festival.
Mashramani Festival
This festival celebrates Guyana becoming a Republic in 1970. The festival includes a parade, music, games and cooking and is intended to commemorate the "Birth of the Republic".
Phagwah 
Holi or Phagwah as it is commonly called is an annual Hindu Festival of Colours celebrating the arrival of Spring. Like many Caribbean countries, Guyana has a large Indian community due to the history of indentureship. 
Rupununi and Sand Creek Rodeo
The festival commemorates the ranching history and lifestyle of the region. This is the time when vaqueros showcase their skills in bareback bronc riding, team roping, bull-riding, barrel-racing and more. Lots of local beer, food, music, local craft offerings, and parties add to the experience. Most people can be seen decked out in their best cowboy boots and hats. On Easter Monday the following day, the indigenous village of Sand Creek hosts its own rodeo, offering travellers a similar yet more intimate experience, so if you miss one, you can always experience the other.
Bartica Regatta
This is the oldest annual regatta in Guyana held during the Easter weekend. There are many water sporting activities, speed boat racing, cricket and a beauty pageant. 
Guyana Carnival
Guyana Carnival is a colourful festival that takes place in Georgetown. It celebrates Guyana's culture and heritage. Experience Guyana's local entertainment and nightlife.
Accompong Maroon Festival
The Accompong Maroon Festival is a cultural celebration that commemorates over 200 years since the signing of the peace treaty between the Maroons and the British. The festival marks the victory of the First Maroon War against the British in which they fought for their freedom, led by their late hero Cudjoe.
Jamaica Jazz and Blues Festival 
The Jamaica Jazz and Blues Festival attracts visitors and locals to see local and international jazz performers and artists.
Bob Marley's Birthday Bash
Every year on Bob Marley's birthday, Jamaica honours this icon with a spectacular reggae event. The concert features performances by many local prominent reggae artists.
Jamaica Carnival
Jamaica's Carnival is full of costumes, fetes, food, fun and music.
International Ocho Rios Jazz Festival 
The best jazz artists and compositions from Jamaica take place in this festival side by side with guest artists from the Caribbean Islands.
Reggae Sumfest
Reggae Sumfest is the largest reggae music festival in the Caribbean. It is held annually in Montego Bay.
Dream Weekend
Dream Weekend is an annual weeklong getaway headlined by Jamaica's most popular events in Negril. Experience fetes/parties all week long featuring local artists.
Portland Jerk Festival
This festival showcases the many various ways and processes of cooking jerk. One of Jamaica's largest food festivals with various jerk dishes you can try.
St. Patrick's Day 
Montserrat is one of the few places in the world besides Ireland that have St. Patrick's Day as a public holiday. This is because some of Montserrat's first settlers to the island were the Irish. Festivities for St. Patrick's Day is over a week long and celebrates a rich mix of African and Irish traditions. This is one of the island's most popular annual events.
Calabash Festival
This festival highlights the calabash fruit as it can be used to produce eating utensils, musical instruments and decorative items. This festival includes calabash workshops, hikes, a family day and a craft fair where local artisans and craftsmen display their designs.
Cudjoe Head Celebrations
The village of Cudjoe Head was named in the 18th Century after a slave by the name of Cudjoe who ran away from his master. Montserrat celebrates its African ancestry during Cudjoe Head celebrations. 
Alliouagana Festival of the Word
Alliouagana Festival is a literary festival that features book signings, poetry 'open-mics', lectures by both local and international authors.
Montserrat Carnival
Carnival in Montserrat is a symbol of its national culture. Carnival in Montserrat is celebrated as a festival between Christmas and New Year's Day. This festival includes parades, steel bands, King and Queen competitions, calypso and soca.
St Kitts Music Festival
A music festival featuring local, regional and international artists at the Kim Collins Stadium in Basseterre. 
Nevis' Culturama
Nevisians celebrate their heritage during Culturama, it is a 12 day celebration honouring their culture. Nevis' version of carnival in response to carnivals enjoyed on other Caribbean islands.
Spice Fest
Spice fest is held at the renowned Spice Mill Restaurant on Cockleshell Beach. Experience food, art and music from the Kittitians with local chefs, artisans and entertainment.
Nevis to St Kitts cross channel swim
For swimmers and adventurers, this annual event presents the opportunity to show off your swimming abilities. Swim across the 4km (2.5 miles) 'Narrows' between the two sister islands, starting at Oualie Beach on Nevis and finishing at the Reggae Beach Bar, Cockelshell Bay, St Kitts.
St Kitts Golf Open
This golf tournament is an annual event hosted by the St Kitts Golf Club. Both members and non-members are welcome to participate and includes stroke play competitions for all ages. Tournament participants can expect two incredible days of play, with top-notch course conditions, the club's 18-hole championship course is considered one of the most beautiful in the Caribbean.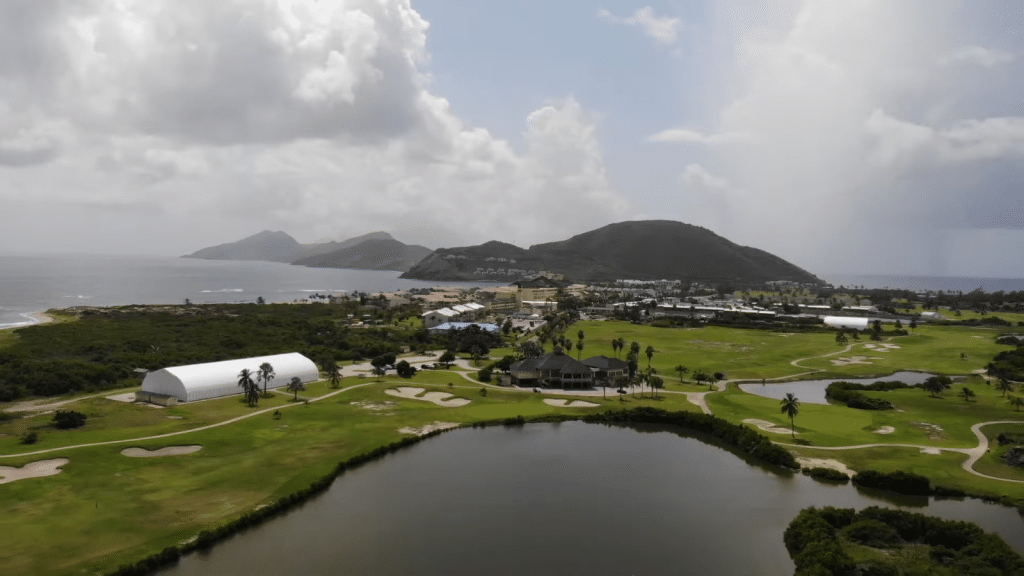 St. Kitts & Nevis National Carnival
Carnival, known as Sugar Mas to the locals, is a unique Caribbean carnival. It takes place annually between Christmas and New Year and is the only Caribbean carnival to blend the spirit of Christmas into the festivities. The island is taken over with the carnival fever, colourful costumes and parades.
Mercury Fest
This festival is St. Lucia's most anticipated summer event. Thousands of people and sea vessels arrive from the other French-Caribbean islands, Martinique and Guadeloupe as well as other international visitors. Mercury Festival is a two-day party at Pigeon Island Beach with boats, the beach, music and fun.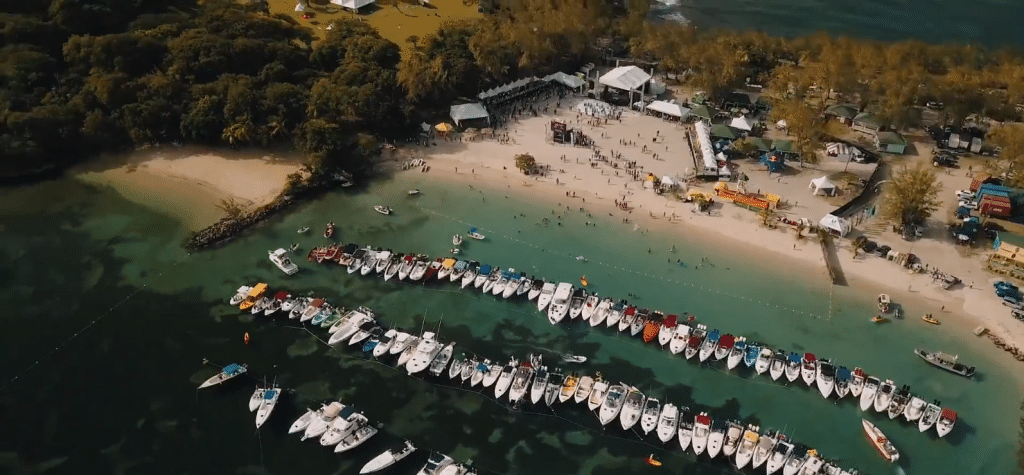 Nobel Laureate Festival 
Nobel Laureate Festival celebrates the achievements and successes of the two nobel laureates of Saint Lucia – Sir William Arthur Lewis who won the Nobel Memorial Prize in Economics in 1979; and Sir Derek Walcott who won the Nobel Prize in Literature in 1992. Hosted annually during the month of January, the festival features a number of activities including guest lectures, performances by students and poetry.
St Lucia Independence Day
This day begins with a formal ceremony and a parade followed by family activities. There are many parties and beach goers island wide on this day.
St Lucia Jazz Festival 
This annual event that was started in 1992 features local, regional and international entertainment and music.
Fishermen's Feast (Fête Pêche)
This thanksgiving event is significant for local fishermen, it usually begins with a church service, followed by the ceremonial blessing of their fishing boats, a communal lunch, and music.
St Lucia Carnival 
St. Lucia's annual Carnival takes place in July. Carnival is one of the island's biggest celebrations and is celebrated in the capital, Castries. A two day parade featuring masqueraders, music and colourful costumes.
La Rose Flower Festival 
This cultural event is one of the two Flower Festivals held annually in observance of Saint Lucia's rich cultural memory, history and heritage. These two Flower festivals depict a historical rivalry among communities whose members sing the virtues of their flowers. "La Rose" members pledge their allegiance to the rose by dressing in red and creating flambouyant displays made of roses. La Rose members celebrate on the feast of St. Rose of Lima on the 30th August. On the day, church services are held and performances take place on the streets in the form of a parade/procession. 
La Marguerite Flower Festival 
The second of the Flower Festivals, La Marguerite Flower Festival, is celebrated on the feast day of St. Margaret Mary Alacocque, 17th October. La Marguerite members dress in the colour purple and create displays of the Marguerite flower in addition to singing their traditional songs and dance. The Rose and Marguerite are St. Lucia's national flowers.
Creole Heritage Month 
A month long festival held annually in October, this festival celebrates St. Lucia's diverse culture and heritage. It celebrates the richness of St. Lucia's cultural, ethnic and artistic culture. Experience local art, theatre, music and cuisine in this month of activities for both locals and visitors. At the end of the month, St. Lucians come together to celebrate "Jounen Kwéyòl", one of the headlining events for this month. This celebrates the French African dialect spoken throughout Saint Lucia.
Festival of Lights and Renewal 
The Festival of Light is celebrated on National Day, December 13th, the Feast of Saint Luce, Patron Saint of Light. The festival celebrates the triumph of light over darkness, good overcoming evil and the renewal of life. The celebrations start in the first week of December with a Lantern Competition.
ST VINCENT & THE GRENADINES
Bequia Easter Regatta
Bequia's annual Easter Regatta takes place over the Easter weekend. It features yacht and heritage boat races, local music and entertainment and an awards ceremony to close off the regatta.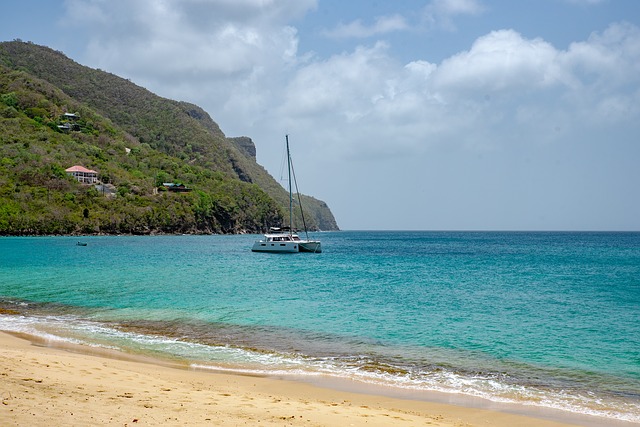 Vincy Mas
Vincy Mas is St. Vincent and the Grenadines' Carnival. It is a celebration that is full of the islands' culture, tradition and heritage. Experience music, colour, costumes and dance.
Mustique Blues Festival
Each year since 1996, Basil's bar on the island of Mustique, has transformed into the House of Blues for two weeks. Both local and international musicians are featured in this festival.
Maroon Festival
This annual festival takes place on Union Island. It is held three days before or after the full moon. It marks the start of the planting season. Activities include the Big Drum, Nation Dance and traditional folk songs.
Emancipation
Like many other Caribbean islands, St Vincent and the Grenadines celebrates the abolition of slavery on the 1st of August. The month of August hosts many events to commemorate the event and features cultural performances, lectures and exhibitions in memory of the African ancestors.
Breadfruit Festival
The Breadfruit Festival is held annually in the month of August and complements the Emancipation Month activities. Saint Vincent & the Grenadines' celebrates the 25 species of breadfruit and their historical importance. Breadfruit is featured in the national dish of St. Vincent & the Grenadines.
Nine Mornings Festival
The Nine Mornings Festival is unique to the Vincentians. Nine Mornings before Christmas, Vincentians awake in the early hours of the morning and partake in pre-dawn street concerts, fun competitions, traditional music and steel pan each of the nine days before Christmas in various towns and villages.
National Christmas Festival
Festivities and traditions continue, experience Vincentian food, drinks and street concerts all across the country on Christmas Day.
Pagara Estafette
Pagara Estafette is a large street festival where Surinamese people celebrate the end of the old year and welcome the beginning of the new year.
Suriname Jazz Festival
The organizers of the Suriname Jazz Festival realized that the rich Surinamese culture in combination with jazz music would offer a unique musical blend to the world. Experience both local and international musicians in Suriname's Jazz Festival.
Carnival
Trinidad and Tobago's Carnival is celebrated the Monday and Tuesday before Ash Wednesday. The Carnival season begins months before with many parties and events leading up to the days. Trinidad & Tobago's Carnival celebration is one of the largest celebrations in the Caribbean.
Carnival Monday begins with "J'ouvert" meaning daybreak, which officially commences the two-day celebration. On Tuesday, masqueraders don their full costumes and cross the Carnival stage. Locals and thousands of visitors celebrate this auspicious event annually as they parade and masquerade through the streets to soca in their colourful costumes.
Tobago Heritage Festival
Tobago Heritage Festival is an annual event that serves to commemorate and preserve Tobagonian traditions. It is a two week period where visitors and locals can experience dance, song, music and cuisine.
Emancipation
Emancipation Day is celebrated annually on August 1st. Trinidad and Tobago was the first country to declare this day a national holiday. On Emancipation Day, there are formal ceremonies, dance displays and traditional African inspired wear. 
Spiritual Baptist Day
Spiritual/Shouter Baptist Liberation Day is an annual public holiday celebrated in Trinidad and Tobago on 30 March. The holiday commemorates the repeal on 30 March 1951 of the 1917 Shouter Prohibition Ordinance that prohibited the activities of the Spiritual Baptist faith. On this day, members of the faith hold rituals such as  bell ringing and mourning.
Divali
Divali is the Festival of Lights. It is celebrated annually in Trinidad and Tobago and is observed as a public holiday. Both Hindus and non-Hindus celebrate the festival with the lighting of deyas.
Hosay
Hosay is a Muslim Indo-Caribbean commemoration that is popularly observed in Trinidad and Tobago. It is observed over a ten-day period and ends with a procession of multi-colored model mausoleums or tadjahs as they are used to display the symbolic part of this commemoration, the martyrdom of Hussein (the Prophet Muhammad's grandson) and the later murder of his brother Hassan.
Santa Rosa Festival
The festival honours the patron saint of the local Amerindian Carib (or Karina) community. A month-long Amerindian/Catholic festival, it commemorates the death of Santa Rosa de Lima, the Roman Catholic patron saint of the New World.
Phagwah/Holi
Phagwah is an annual Hindu Festival of Colours celebrating the arrival of Spring. Participants are sprayed with a variety of coloured dyes.
Eid al-Fitr
Eid al-Fitr celebrates the end of the fasting period Ramadan. It is observed as a public holiday in Trinidad and Tobago. The Muslim community celebrate this holiday, attend prayers and give zakat al-fitr (charity in the form of food).
Independence Day
Independence Day is celebrated on the 31st August. This day commemorates Trinidad and Tobago gaining independence from Great Britain on the 31st August 1962. The day is celebrated with a parade on the morning of Independence Day at the Queen's Park Savannah. At night, locals come to the Savannah again to view the display of fireworks.
Corpus Christi
The festival of Corpus Christi celebrates the Eucharist as the body of Christ. Roman Catholics and other Christian denominations celebrate this feast day. Observed as a public holiday in Trinidad and Tobago, traditional masses are held, followed by the Corpus Christi procession.
The Bocas Lit Fest
Trinidad and Tobago's premier annual literary festival. Experience the celebration of books, writers, writing, and ideas. Go to lectures, readings, meet and listen to local and regional authors.
Tobago Great Race
The Trinidad & Tobago Great Race has been running for over 50 years. It is one of the world's longest running offshore powerboat races in the world. Boats in multiple different speed classes all compete to win their class and for the fastest boat to Tobago title. 
Great Fete Weekend
A weekend of beach parties and fetes. Great Fete Weekend began in 1998 after the Great Race. 
T&T Film Festival 
The annual celebration of films from and about Trinidad and Tobago, the Caribbean and its diaspora.. It takes place annually in Trinidad and Tobago in the latter half of September, and runs for approximately two weeks.
Tobago Goat and Crab Race
This festival is held traditionally at Easter. Tobagonians head to Buccoo to participate in goat and crab races. Goat racing started in 1925 by Samuel Callender and is a response to the colonial class' pastime of racing thoroughbred horses. Goat racing can also be seen in Tobago's Heritage Festival.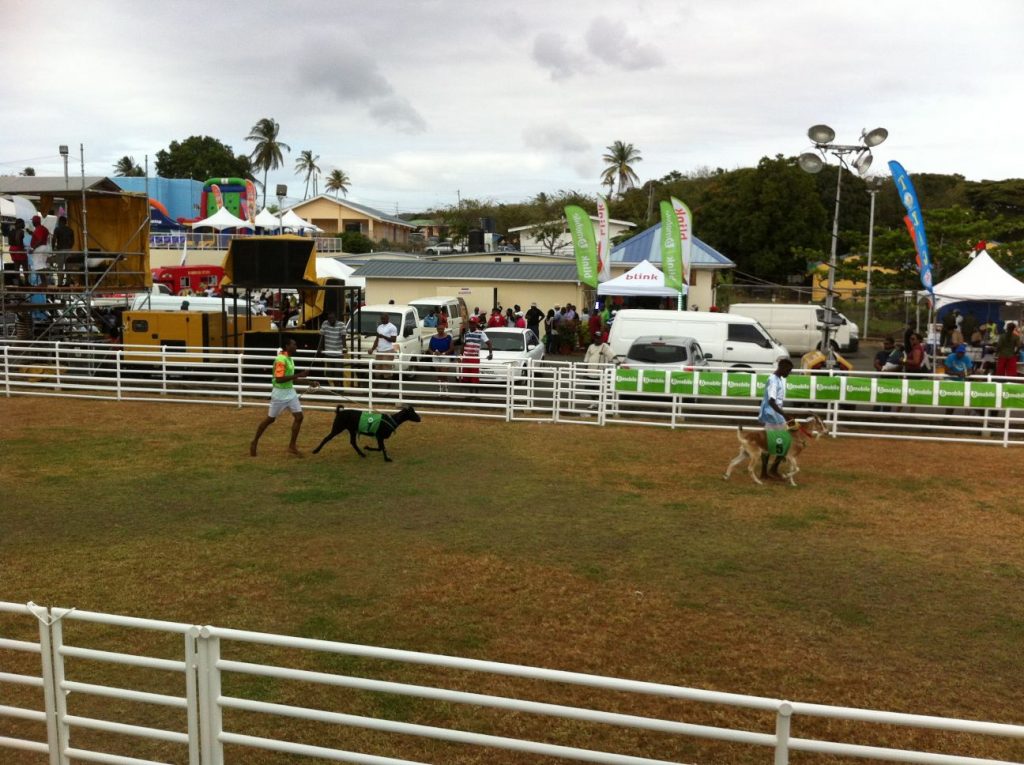 Tobago Jazz Festival 
The Tobago Jazz Festival is an annual music festival held in the summer in Plymouth, Tobago. The festival features both local and international musical artists.
Tobago International Cycling Classic
The Tobago International Cycling Classic is a one-day cycling competition held in Tobago. It is considered the biggest international sporting event in Tobago.
Tobago Blue Food Festival
The Tobago Blue Food Festival focuses on the benefits and versatility of the dasheen plant. The festival has allowed chefs and culinary lovers to explore and create with the diverse plant. 
The festival has fostered the invention of dasheen flour. Dasheen flour provides a healthier option to white flour and has been used to create dishes including dasheen fritters, dasheen drops and dasheen banana bread. It's also featured in other dishes and desserts including toffee, ice cream, chutneys and pepper sauces and even wine. 
CARIFESTA
The Caribbean Festival of Arts is a biennial international and cultural festival. It focuses on promoting the culture and arts of the Caribbean countries and is hosted by a different Caribbean country every year. The last CARIFESTA was held in Trinidad and Tobago in 2019. Due to the COVID-19 global pandemic, the next CARIFESTA is slated for 2022 in Antigua & Barbuda.
Author:
Joie-Marie Poon-Angeron
Joie-Marie Poon-Angeron is a graduate of the University of the West Indies, Trinidad and Tobago. She holds a Bachelor of Arts in Communication Studies. Joie-Marie is passionate about the arts and culture. She loves the multi-cultural dimension of the Caribbean – whether it's music, film, art, food or fashion. She is the Social Media Engager at Leve Global and Exceptional Caribbean.

Share your thoughts with us. Leave a comment below.