15 of the Best Caribbean Soca Music Artistes to Add to Your Playlist Now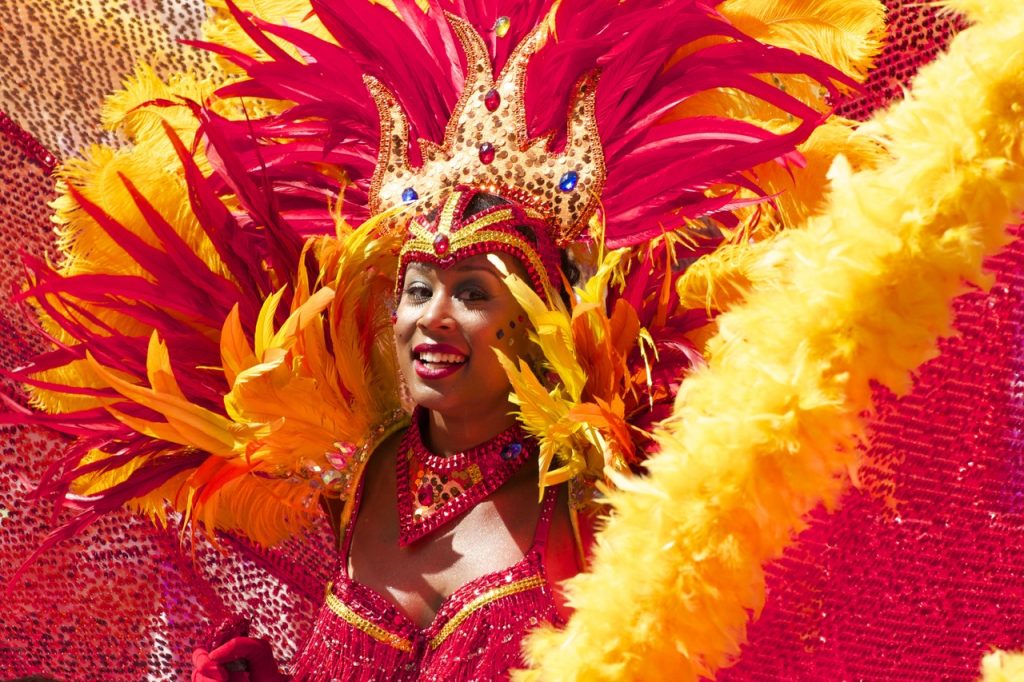 Soca music grabs you and brings the sleepiest soul to life. You don't just listen to soca music; you feel it in your bones. And if you think you could sit still to the sounds of soca music, then think again. You can't fight its hold on you. It makes your heart sing and takes you to a place that's almost trance-like. Soca is rhythm. Soca is vibration. Soca is the soul of our ancestors. That is soca music!
Soca is a genre of music that was developed in Trinidad and Tobago in the 1970s. The creator of soca music, Ras Shorty I, a.k.a Lord Shorty, defined it as the Soul of Calypso, African and East Indian rhythms. Soca became popular in the latter half of the 20th century and now defines a part of the Caribbean's culture. Soca music is an important element of the Carnival culture in the Caribbean.
Soca is as much about people as it is about music. Here's a list of 15 of the best soca music artistes to add to your listening playlist today. 
1. Machel Montano – Soca Music Powerhouse and Ambassador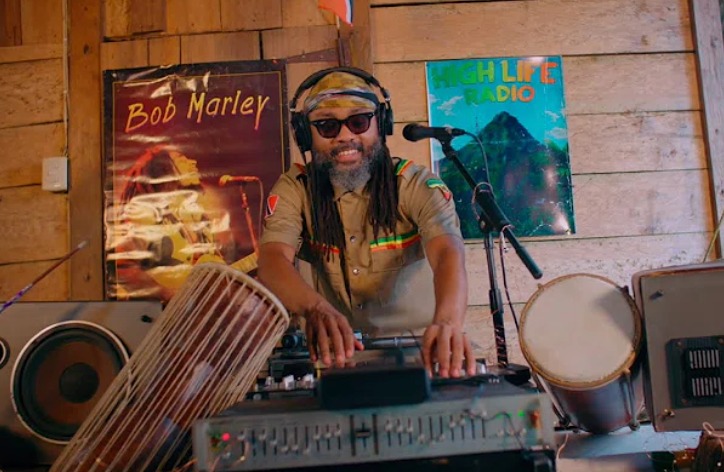 Topping the soca music playlist is none other than Machel Montano. A man of passion, energy and power, Machel Montano is a Trinidadian soca artist that's at the top of his game. He is an entertainer par excellence. His soca music is played all over the world and is considered a benchmark on what soca should be. At a tender age of 9 years old, Montano blew away his audiences with his first great hit, "Too Young for Soca."
He's taken soca music to the international stage with performances in London, New York, Japan, Paris and many other places. Montano won a Soul Train Award in 2014 for Best International Performance for the song "Ministry of Road." 
He is also a six-time winner of the International Soca Monarch and ten-time winner of the Road March title.
Other Popular hits include: Advantage, Soca Kingdom, Mr. Fete.
2. The Incomparable Kes the Band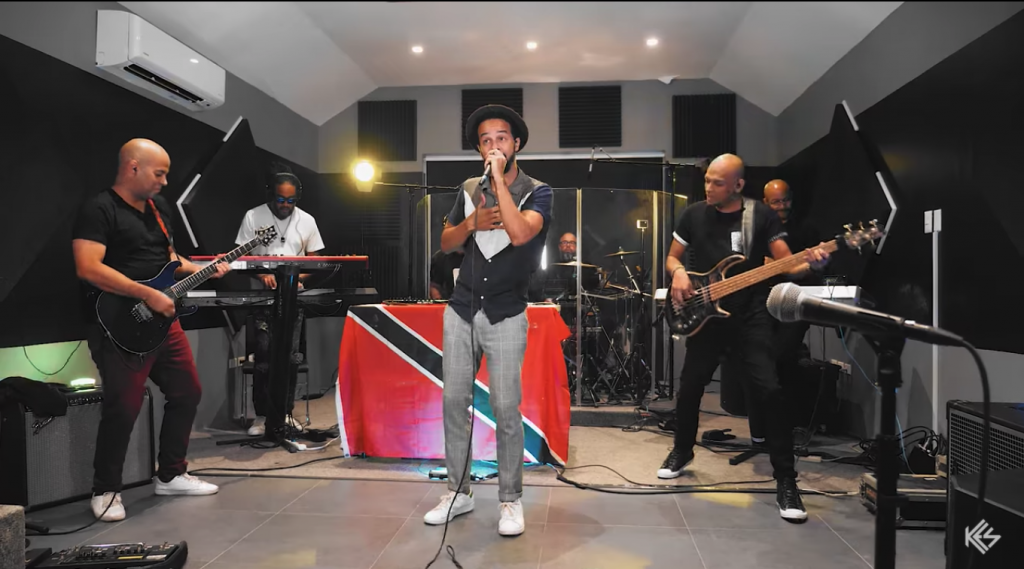 You can't have a soca music playlist without including Kes the Band. Kes or Kes the Band is a Trinidadian soca group that consists of a foursome of 3 fabulously talented brothers (Kees, Hans and Jon) and their very close friend, Riad Boochoon. The lead singer from whom the group has its name, Kees Dieffenthaller, is passionate about music. And one of his real loves is soca music.
Kes the Band brings a different flavour to soca music that departs from the typical flag waving vibe of other soca songs. Their melodies are soulful in nature and has propelled the popularity of the sub-genre of soca music called Groovy Soca, with popular groovy soca hits like Hello.


Kes the Band's unique style of soca music has gained them international fame. They've collaborated with well-known music artistes around the world such as Bon Jovi, Snoop Dog, Season 5 winner of the Voice, Tessanne Chin and others. The band has performed in many cities around the world including New York, Miami, London, Tokyo and many others.

Kes won Road March title in 2020 with Stage Gone Bad, alongside collaborator Iwer George. Kes is also the 2011 International Soca Monarch winner.
3. Nailah Blackman – The Granddaughter of Soca Music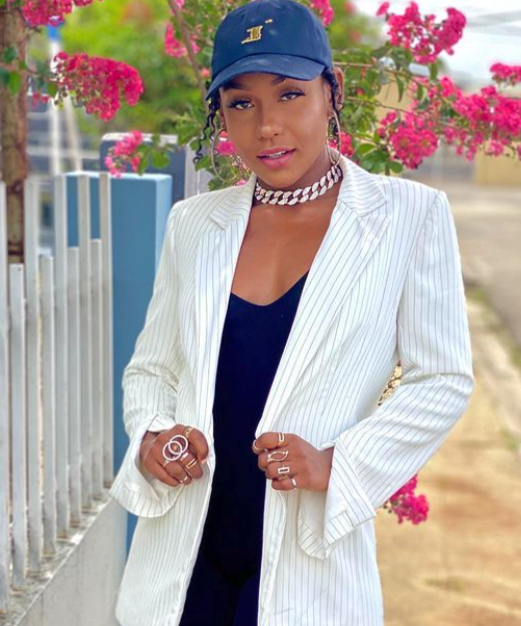 From a musically-inclined family, and the granddaughter of the Father of Soca Music (Ras Shorty I), Nailah Blackman is a Trinidadian singer and songwriter who is stepping out into her own limelight and forging her own path.
She is strongly influenced by traditional soca music, staying true to the vision of her grandfather, Ras Shorty I.
Popular hits include: Sokah, Iron Love, More Sokah, Sweet & Loco.
4. Bunji Garlin – 'De Girls Dem Darlin'
Born in the twin Republic of Trinidad and Tobago, Ian Anthony Alvarez, better known as Bunji Garlin is a Trinidadian soca artiste, widely known as the Viking of Soca. 
Bunji Garlin adds his own unique flair to soca music. Garlin has branched out into the raga soca sub genre (a mixture of soca music and dancehall). 
Garlin was the first soca artiste to win the Soul Train Award for Best International Performance. He captured the coveted Soul Train title for his song "Differentology".
Popular hits include: Big Bad Soca, Differentology, Carnival Tabanca. Truck on D Road.
5. Farmer Nappy – "Tilling the Soil" of Soca Music Around the World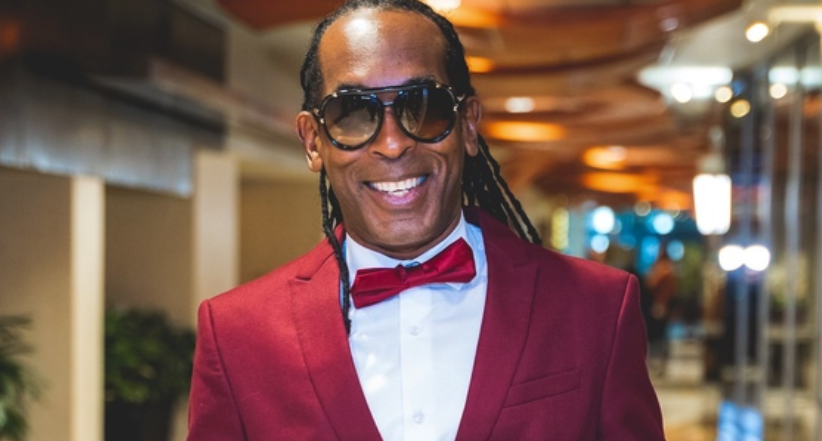 One of our favourites is Darryl Henry. Officially known as Farmer Nappy in the soca world, Darryl Henry is a Trinidadian soca artiste and producer that started off behind the scenes and has now stepped out into his own spotlight.
Farmer Nappy climbed to soca stardom from first being a mere backup singer. His career started in a boy band alongside his childhood friend, Machel Montano. He has been involved in the soca industry for more than 30 years. He began his music career as a backup singer with Panasonic Express then Xtatik. Now he has made it on his own and sending shock waves throughout the industry with hits like Big People Party, Hookin' Meh, Chippin'.
6. Voice – A Bright and Upcoming Soca Artiste
Aaron St Louis, known in the soca music world as Voice, is one of Trinidad and Tobago's bright and upcoming soca artistes.
Voice came on to the soca music scene in 2015. And in no time at all, he became the youngest person to win the International Soca Monarch title in 2016, with his powerful, uplifting, and progressive soca track, "Cheers to Life".
Other popular hits include: Far from Finished, Year for love, Dancing Away.
7. Erphaan Alves – A Rising Soca Star
Erphaan Alves is another soca music rising star. He is a Trinidadian soca music songwriter and artiste who rose to fame in 2012 with his hit song, "In your eyes."
Erphaan gained recognition as the Best New Male Soca Artiste in the International Soca Awards of 2012. He was also an MTV IGGY Artiste of The Week that same year. 
His claim to fame also comes from not only singing great soca songs but writing for some of the top players in the industry. He has written for Kes the Band, e.g.  "Precision Wine" and Machel Montano, e.g. "Make You Rock".
Popular hits include: Overdue, In your eyes, Come From, Blaze in Love.
8. Alison Hinds – A Top Woman in the Male-Dominated Soca Industry
Alison Hinds is without doubt Barbados' #1 female soca music artiste, if not the top overall. She is a soca music powerhouse recognised throughout the Caribbean and the World. She can stand her own next to any of the top male contenders. 
Alison Hinds is a British-born, Bajan soca music artiste. She is an internationally recognised soca artist and has toured worldwide, performing in West Indian Carnivals and festivals.
Popular hits include: Faluma, Roll it Gal, and Thundah.
9. Ricardo Drue – Antigua's Top Dog of Soca Music
Ricardo Drue was born in Antigua and moved to Trinidad as a child. He is a three-time winner of Antigua and Barbuda's Soca Monarch. A household soca artiste for Antigua and Barbuda, he has become popular throughout the Caribbean and often partakes in Trinidad and Tobago's Carnival.
His soca music compositions are strongly influenced by R&B, Hip Hop and Reggae.  His first major contribution to the soca music world was as one of the lead singers of "Crossovah" a group of young  Caribbean dancers and singers.
Popular hits include: Vagabond, Bet, I.D.
10. Mr. Killa is 'Running with it' to Soca Music Stardom
When soca music comes to mind people generally focus on Trinidad and Tobago or even Barbados. But soca music has spread its wings across the entire Caribbean. Even little Grenada has been producing soca music powerhouses for many years.

Take Mr. Killa for example. Mr. Killer is a Grenadian soca artist and one of the island's best in class. He has won both Grenada's National Soca Monarch and the International Soca Monarch competitions, attesting to his talent in the art of soca music.

His International Soca Monarch hit, "Run Wid It" had partiers going wild, literally. He created a trend across the Caribbean during the various carnival seasons of 2019, that had people lifting just about any object they could find and 'running wid it' – from chairs to tents, pots, flags, to even people.

Popular hits: Run wid it, Rolly Polly, Oil it, Soca Storm.


11. Lil Natty & Thunda – Grenada
Lil Natty and Thunda are a dynamic soca duo hailing from the Spice Isle of Grenada.  Lil Natty has followed in the footsteps of his father Natty Nuclear Dread. He then teamed up with Thunda to create a potent force reaching the far corners of the Caribbean music industry.  
Lil Natty and Thunda have collaborated with soca icon Machel Montano, a feat that the soca duo cherished. And the following year, springboarding from their Machel experience, landed as winners of the Soca Monarch Competition of Spicemas 2018.
Popular hits: Get in your section, Top Striker, Tomorrow, Take it to dem.
12. King Bubba FM – Barbadian Soca Music Hit-Maker
Adam Elias, better known as King Bubba FM, King Bubba is a Barbadian soca music hit-maker, producer, songwriter, music composer, DJ, and soca music artiste. He is popular with the Bajan crowd at Barbados' Cropover and even on the Trinidad Carnival scene.
King Bubba FM began his musical journey at the age of 14 with humble beginnings as a DJ, transitioning into a producer and artist and most recently a performer placing 2nd in both the Party Monarch & Roadmarch 2015 competitions with his smash hit Mashup (When ah Touchdown).
King Bubba FM is no ordinary soca music artiste, he has influenced soca music across the Caribbean. He has collaborated with, produced and written alongside some of the best Caribbean musicians such as Machel Montano, Alison Hinds, Beenie Man, Blaxx, Bunji Garlin, Denise Belfon, Destra, Erphaan Alves, Kerwin Dubois, Patrice Roberts, Ravi B, Sekon Sta, Shal Marshal, Shurwayne Winchester, and Skinny Fabulous. 
Popular hits include: Whole Night, Mashup, Calling in sick, Who Drinking Rum/Come out to win.
13. Timeka Marshall – Guyana
Who would have thought that a jingle for a telecommunications company's ad would be the beginnings of Timeka's soca music career?  Well, that is exactly how Guyanese music artiste, Timeka Marshall, got on the soca and reggae music bandwagon.
her music isn't pure soca, but a blend of reggae, dancehall, soca, and other Caribbean music influences. 
Her top hits include: Free, Ice Cream Boy, Reminisce, Ben Mi Ova and others.
14. Teddyson John – St. Lucia
Teddyson John is a St. Lucian singer and songwriter. He is notable for his works in soca and jazz.
Teddyson began his musical sojourn at a tender age. It was his religious upbringing that gave him his initial entrance into the music world. 
In 2007 Teddyson stepped out from the Gospel and R&B rings to the Soca music arena. This was a smart move for TEddyson. In 2015 he won the Groovy Soca Monarch title and after that Teddyson John became a recognised name across the Caribbean music world. 
Teddyson's uniqueness comes from a combination of his church beginnings, creole roots and his alround positive vibes. His 2015 hit Allez, appeared on airways around the world including the USA, Canada and the UK.
Popular hits: Vent, Allez, Leave (Kité Sa).
15. Skinny Fabulous – St. Vincent & the Grenadines
Skinny Fabulous is a Vincentian soca artiste. He is a five-time Soca Monarch winner for his home country Saint Vincent and the Grenadines. 
Skinny Fabulous created history by becoming the first Vincentian to win the 2019 Road March title in Trinidad and Tobago with his hit Famalay, a song that had children, adults, and everyone in between, jumping and gyrating in pure soca bliss. Famalay featured Trinidadian soca artistes Ian "Bunji Garlin" Alvarez and Machel Montano.
Other popular soca hits include: Behaving the Worst, Up and Up, Watch Thing.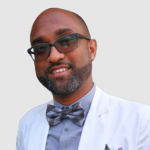 Kevon Wilson, is a premier researcher and strategist. He has more than 16 years' experience in research and digital marketing.
He is co-author of many of Leve Global's research publications such as Big Data – Delivering the Big Picture to Drive Competitiveness, Everything You Need to Know About Internet Marketing,  and The Top Ten Emerging Markets.
Joie-Marie Poon-Angeron is a graduate of the University of the West Indies, Trinidad and Tobago. She holds a Bachelor of Arts in Communication Studies. Joie-Marie is passionate about the arts and culture. She loves the multi-cultural dimension of the Caribbean – whether it's music, film, art, food or fashion. She is the Social Media Engager at Leve Global and Exceptional Caribbean.
Here are Related Articles That Might also Interest You