Ian Estephane – Saint Lucia Taxi and Tour Services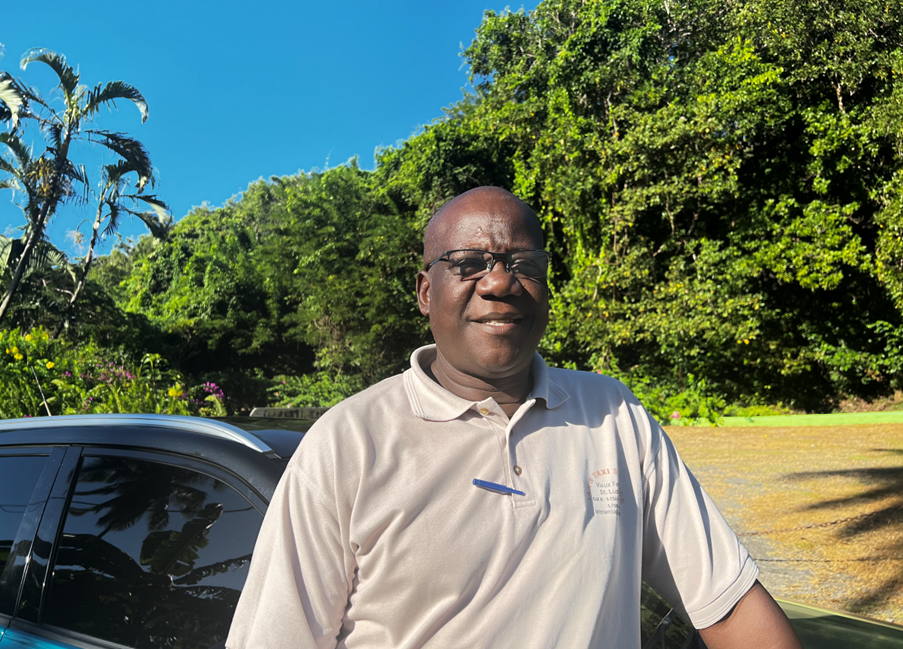 Ian Estephane is Saint Lucian to the bone and a perfect ambassador of his birthplace – the wild East Coast of the island. He is vibrant and passionate; knowledgeable yet humble; and warm and outgoing. With Ian you feel at home.
When you hire Ian to take you around the island, you're not merely hiring a taxi driver or tour guide. Ian is your buddy. He provides the local insights to give you a truly Saint Lucian experience like no other.
From the north to the south, east to west, Ian knows Saint Lucia inside out. And he has a story to tell. He is ultra-capable. He's a mechanic, a musician. He is capable. Let your travel plan include Ian Estephane. Ian is known all over the island as Majack, which means Pepper, reflecting his spicy and flavorful personality.
He never leaves any stone unturn to ensure the happiness of his guests. Rest assured you are in safe hands with Ian.
Here are Related Articles That Might Also Interest You