How to Succeed in the Fashion Industry by Fashionista Meiling Esau
The Caribbean has exceptional fashion designers that are making their mark on the international stage. One such incredible fashionista is none other than Meiling Esau. Like many other designers, Meiling had humble beginnings and faced countless challenges, including the most recent COVID-19 pandemic that left many industries at a grinding halt.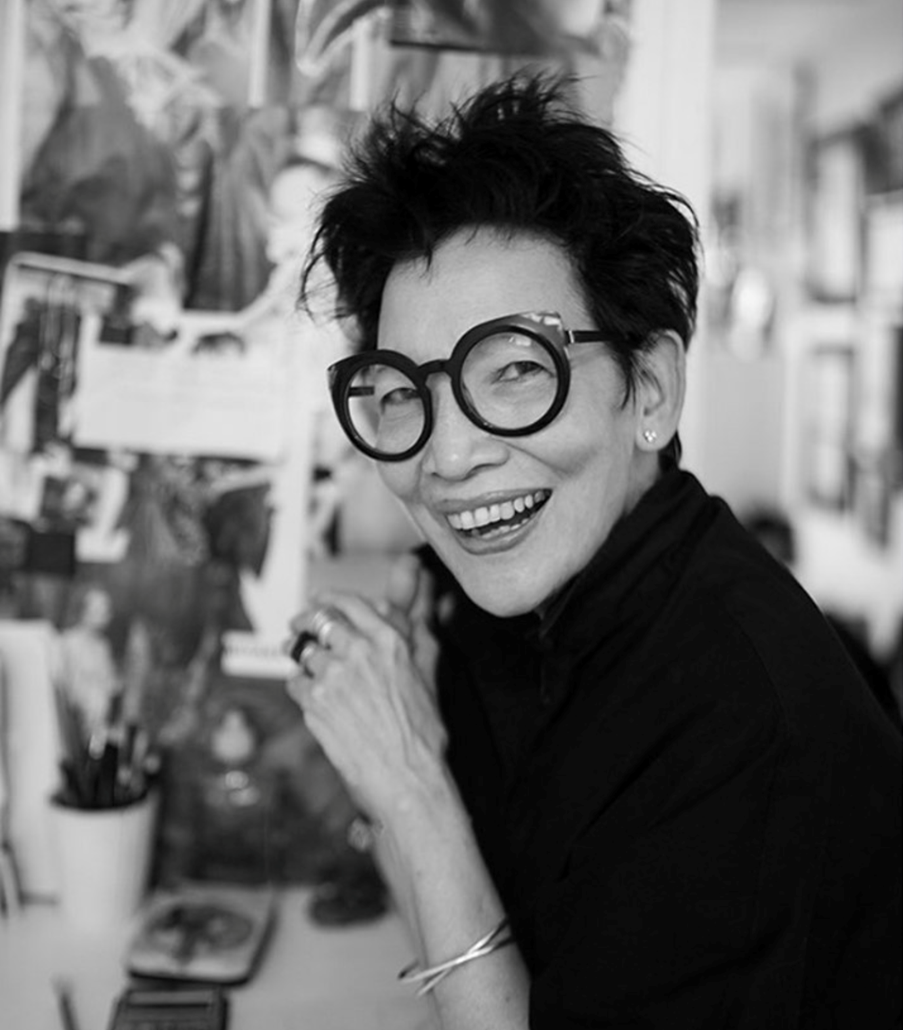 Who is Meiling Esau and What Inspires Her?
Based in Trinidad & Tobago, Meiling is amongst the most renowned designers in the Caribbean. Meiling's combination of high creativity and a keen eye for details delivers incredible collections that can rival designers in Milan, Paris, New York and London. This exceptional fashion designer typically uses a mixture of texture and organic fabrics, along with her signature hand-stitched details, to bring her pieces to life.
Her mother was a well-known seamstress in Trinidad, but Meiling took it to a different level by infusing time-honored, artisanal techniques and craftsmanship to give birth to unique Caribbean designs.
Meiling finds a lot of inspiration from Trinidad and Tobago's rich architecture – from the handcrafted jalousies to the intricate fretwork – and references to these artisanal details sometimes peek out in her work.
Meiling's aesthetic, while keeping true to the Caribbean aesthetic, also features a minimalist approach with neutral and pastel colours, and clean lines. Her pieces appeal to a wide age range; young and not-so-young alike are attracted by her signature craftsmanship, a signal to the timelessness of her designs.
The 13 Ps to Success in Fashion and Life
Meiling's success is not merely founded in her creativity and craftsmanship. She lives by a set of 'rules' that guide her along the way. According to Meiling, there are several factors that contributed to her success and many of them are also applicable to others within the fashion industry and indeed in any venture in life.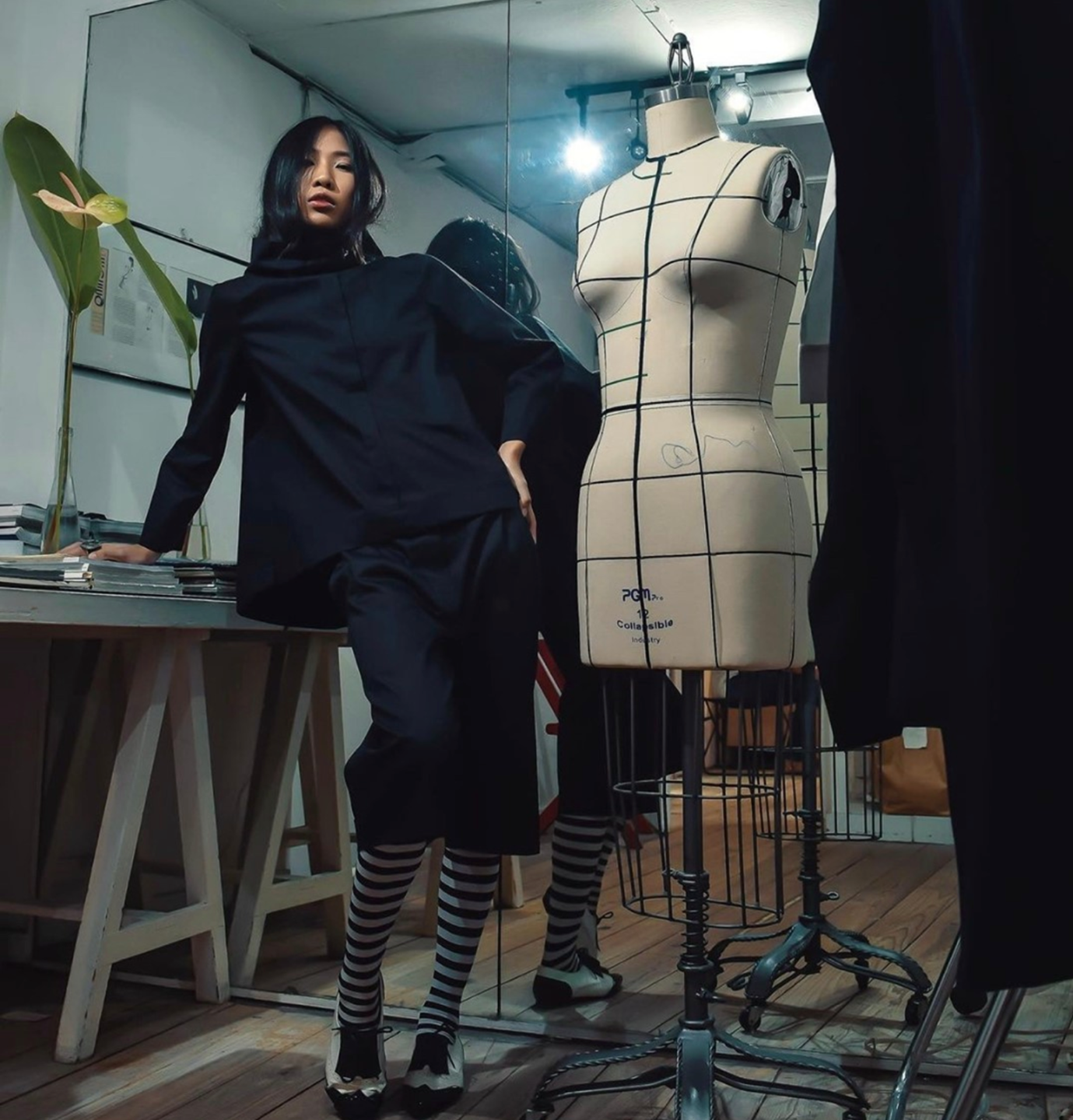 Here's what Meiling had to say in her recent interview with Exceptional Caribbean's Kevon Wilson. Coming out of that interview we unearthed 13 Ps to success in the fashion industry and in life. Here they are:
1. Pivot is the New Black
In the fashion industry, the new buzz phrase is "pivot is the new black". To stay alive and remain relevant "you must know how to pivot" (pivot: a turning point, the act of adapting to new challenges). In light of the Covid-19 pandemic and the related lockdowns (retail outlets were closed, the future of business was uncertain, the impact of Covid was unclear) fashion designers had to find new ways of adapting and responding to the new challenges. Meiling was no exception.
"You have to see the new challenges as a learning opportunity". Consequently, Meiling launched her very first live streamed fashion launch for her 2020/21 winter collection, "Looking for Joy" (a reflection of the state of mind of so many people who were looking for joy in the midst of the calamity of the pandemic).
She also launched her very first online ecommerce store, Meilinginc.com in 2021. She is also featured on Papaiyo.com.
The key lessons here are that you cannot stand still and you cannot allow external forces to bring you down. You must pivot. You must adapt to the challenges and turn those challenges into opportunities. Look for new ways of reaching your markets and conducting your business to stay relevant and alive. And embrace technology as a key pivoting tool.
With so much in a state of limbo, Meiling believed in using the pandemic as a key opportunity to pause; to look inward and rethink. This time of pause gave birth to a new collection called, "An Acquired Space". Her pause also allowed her to refresh her brand, rework her website, refresh her social media presence and launch her online shop.
The key lesson is that it is easy to be beaten down and battered by what life throws at you. But when you take time to pause and reflect you see new opportunities amid the challenges. These new opportunities will keep you afloat and maintain your sanity.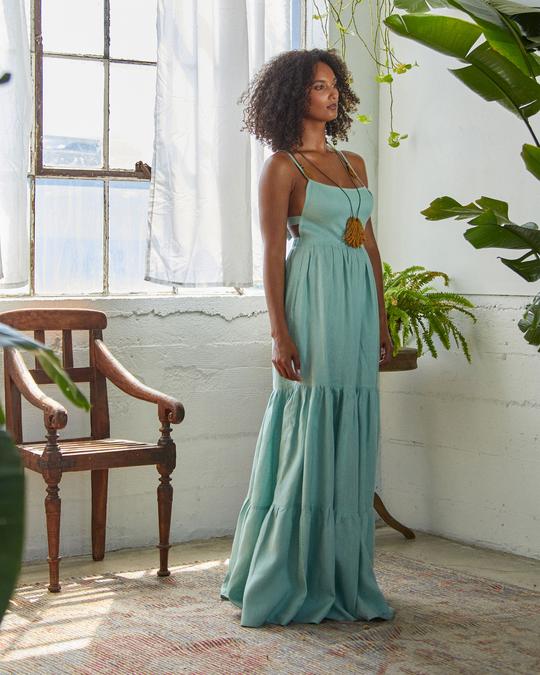 With the world seeming to be going hay wire, Meiling didn't let the challenges bring her down, instead she looked for the positive. She counted her blessings. She used the quiet to admire and meditate on the nature surrounding her – the greenery, the birds, the bees. This is an important lesson for success. Never dwell on the negative but strive to keep the positive in view, no matter how small it may be.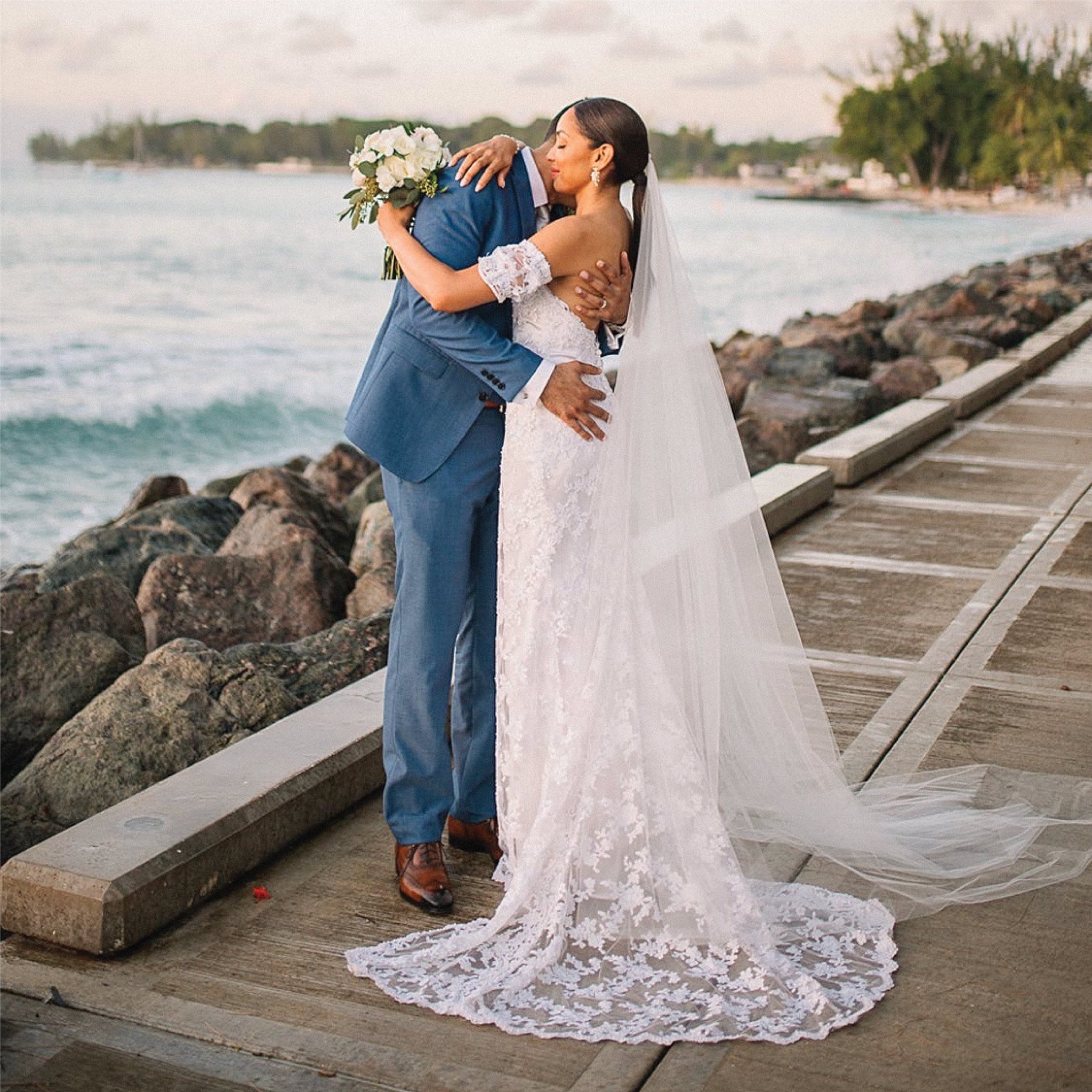 4. Never Seek Profits at the Expense of the Planet
During the pandemic Meiling took time to learn new things and "think in new ways". And one key lesson she learned was the importance of sustainability. She was shocked to discover how much the fashion industry is damaging Planet Earth – the use of harsh chemicals such as chemical dyes, unethical manufacturing, and the high ecological footprint of the industry. This is why she is even more passionate about sustainability, which has always been embedded in her business model; she has always used natural dyes (such as coffee or tea), and worked with natural fabrics.
The key lesson we can learn from Meiling is that we only have one Planet. And no matter what industry we belong to we need the planet for survival and success. It is only logical to ensure that we keep the planet alive and not merely focus on making profits alone.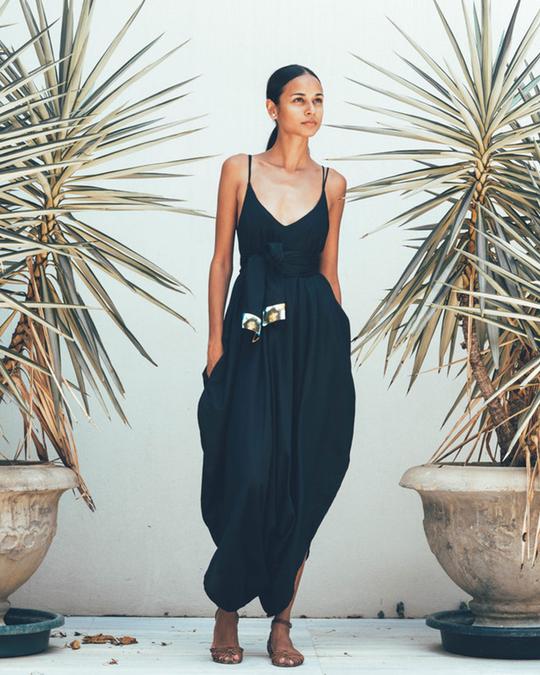 Meiling recognised that to really be a success she couldn't only focus on the local market. It was too small. She was prepared to play in bigger markets. "With social media [and the Internet], your competition is the world. It's no longer about being a big fish in a small pond, you have to be there swimming with all the sharks". She had to take her brand to the world. And now, she is well on her way to establishing new export markets such as Miami, Los Angeles, Puerto Rico, Costa Rica, and the wider Caribbean. Her collections have been shown all over the world.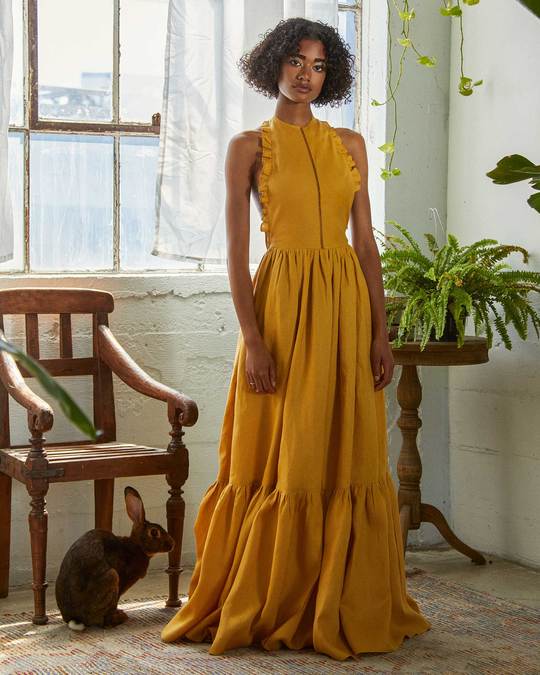 "Be passionate about what you do. Love your work. That's the only way to endure the hardships and challenges. Love being busy. Without passion you'll give up easily." These words, according to Meiling, are words to live by. Whatever you do, if you want to succeed, you need to infuse passion and love into it. 
Doing something because you have to, is the fastest recipe for failure. Doing something that you love is a sure path to success.
7. Perseverance and Discipline are Crucial for Success
Meiling was taught the importance of hard work and discipline from an early age from her parents and from her education at school. Her mother was a one of Trinidad's leading dress makers and attributes her talent to her mother. She describes her mom as a hard task maker that insisted on meticulous workmanship.
And while blessed with creativity and talent, Meiling attributes her success largely to her sense of discipline instilled in her from an early age by her mother. This discipline leads to a strong work ethic and a focus on excellence and service to her clients.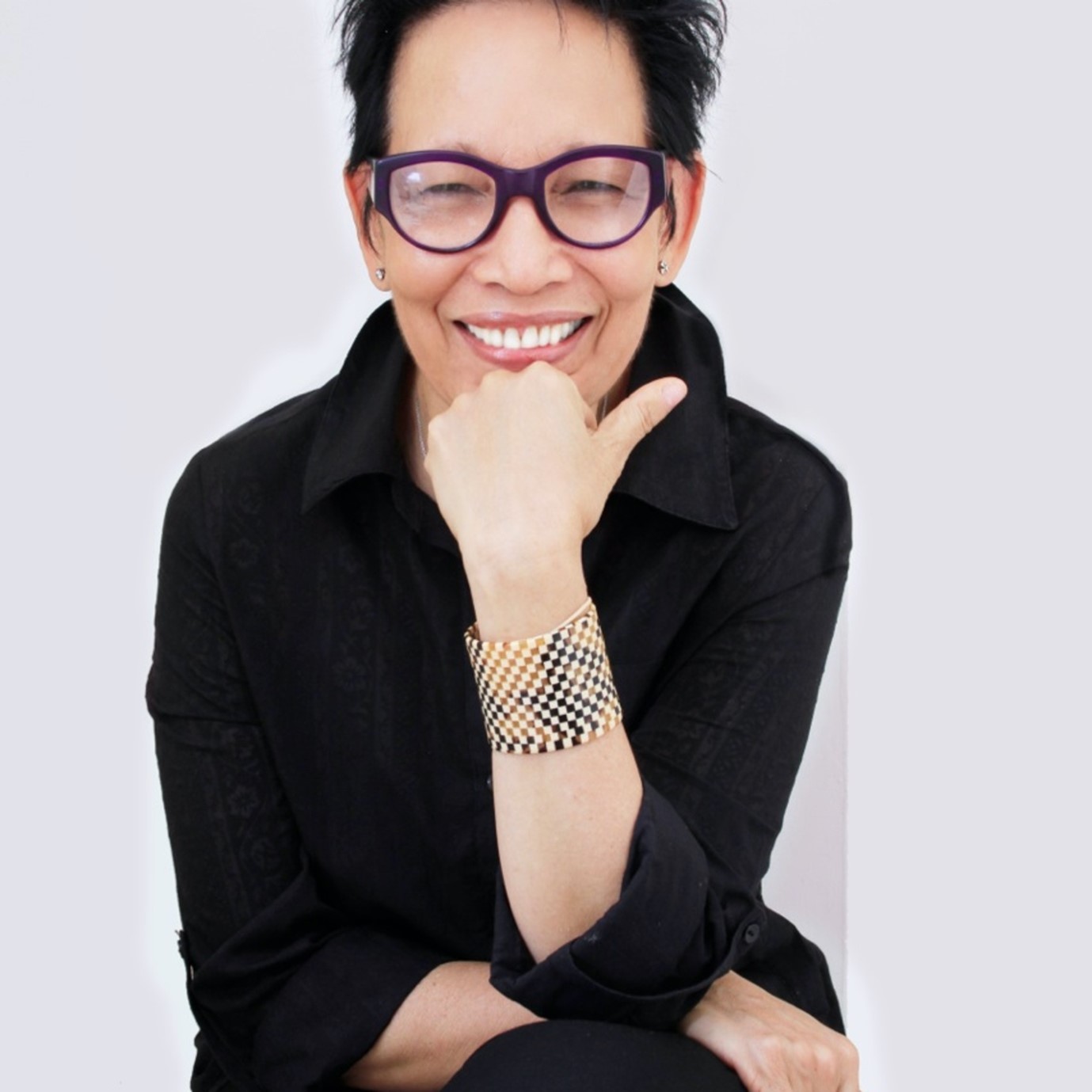 Meiling also believes that all her garments must have the human touch. With all of the technology that facilitates mass-production in the fashion industry Meiling affirms that her garments "must be touched by human hands". She uses an heirloom stitch taught to her by her mother that is woven into every single piece that she produces. Here garments are hand-stitched with passion in Trinidad and Tobago.
The fact that many of her staff are still with her from the very beginning of Meiling, Inc. in the early 1980s is a testament to her people-centredness. She must be doing something right. There are no sweatshops involved in the making of any of Meiling's designs.
She also makes it her business to mentor young and upcoming designers. She believes in paying it forward to help 'fashion' a brighter future for Trinidad and Tobago and the fashion industry and indeed the world. All testimony to her people-centred focus.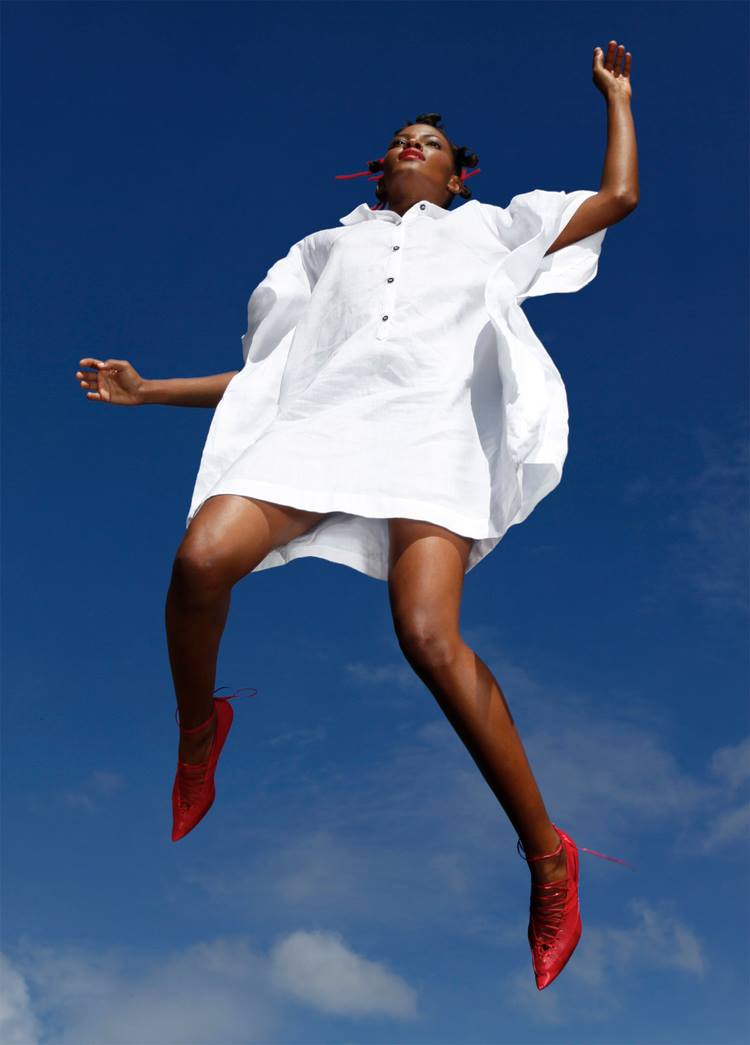 9. Preparation is Important
Meiling firmly believes in being prepared. Get educated. Learn from the best. Apart from her technical education she also sought out internships to see how others are succeeding and learn industry best practice. Sometimes internship for free might seem that you're being cheated out of a fair wage. However, there are invaluable lessons that you can learn that money cannot pay for.
Preparation also involves observing industry and market trends. See what competitors are doing. Observe what the markets are doing. Their tastes might be changing. You have to be prepared to adopt new practices and adapt to market trends to stay relevant and competitive.
"As an artist you cannot ignore the business aspect of what you do". Many designers, while talented, fail because they do not pay sufficient attention to the professional aspect of their business. According to Meiling, ensure that you give good service, deliver on time, meet your deadlines, and exceed the expectations of your customers. Those are the hallmarks of professionalism.
There are a lot of silos and not enough coming together in the industry. Many designers operate at the individual level and very few collaborate to build up the industry. "It's hard for creatives to come together".
However, Meiling is a firm believer in collaboration and partnership. "Young upcoming designers need to work together", she says. Rather than have many brands, designers could work together to create one Caribbean brand and aesthetic.
When you think of high-quality leather products, you automatically think of Italy, known for leather craftsmanship. When you think of quality automobiles you think of Germany. When you think of wines (Champagne, Bordeaux, etc.) you often think immediately of France. When you think of chocolate you think Swiss chocolate. These national and regional 'brands' were achieved through many years of partnership, collaboration, and a vision for excellence. This can be achieved in the Caribbean if designers work together towards a common goal of excellence.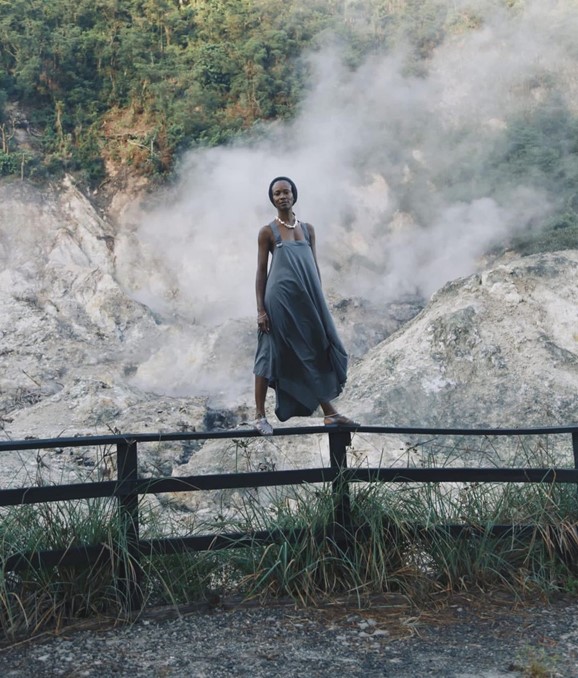 12. Create Your Own Platform
Don't wait to be invited to the Paris fashion week or Milan or London. The Caribbean needs to come into its own. "Don't wait to be invited to the table. Create your own table". "It's time the Caribbean makes its own mark". We need to "live the Caribbean". And to do that we need to create our own platform as a region. Only then will the world take us seriously. Paris, Milan, New York and London are seen as leaders because they do just that, lead. They created their own platforms and made it exclusive. And the world took notice. It's high time the world takes notice of the Caribbean. But it does not happen like that; we need to deliberately make it happen.
13. Take Pride in Your Caribbean-ness
The only way for the world to fall in love with us in the Caribbean and with our Caribbean aesthetic and take us seriously is if we ourselves love who we are and see ourselves as worthy. If we do not value who we are we cannot be surprised if others do not see our value as well.
We have to start by supporting Caribbean brands and products. During the pandemic many of us were supported by our local shops who opened their doors to us and made us feel safe and comfortable. We need to continue supporting these small and local shops. We need to support local content, local designs, local products and brands. This is the first step to loving our Caribbean-ness.
Be Inspired by Meiling's Designs
All Images are Copyrighted by Meiling Inc. (https://meilinginc.com/)
MEILING INC. | 6 Carlos Street, Port of Spain, Trinidad | 1 868 627-6975.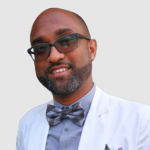 Kevon Wilson, is a premier researcher and strategist. He has more than 16 years' experience in research and digital marketing.
He is co-author of many of Leve Global's research publications such as Big Data – Delivering the Big Picture to Drive Competitiveness, Everything You Need to Know About Internet Marketing,  and The Top Ten Emerging Markets.
Here are Related Articles That Might Also Interest You