How the Remarkable Caribbean Island of Montserrat Thrived After A Devastating Volcano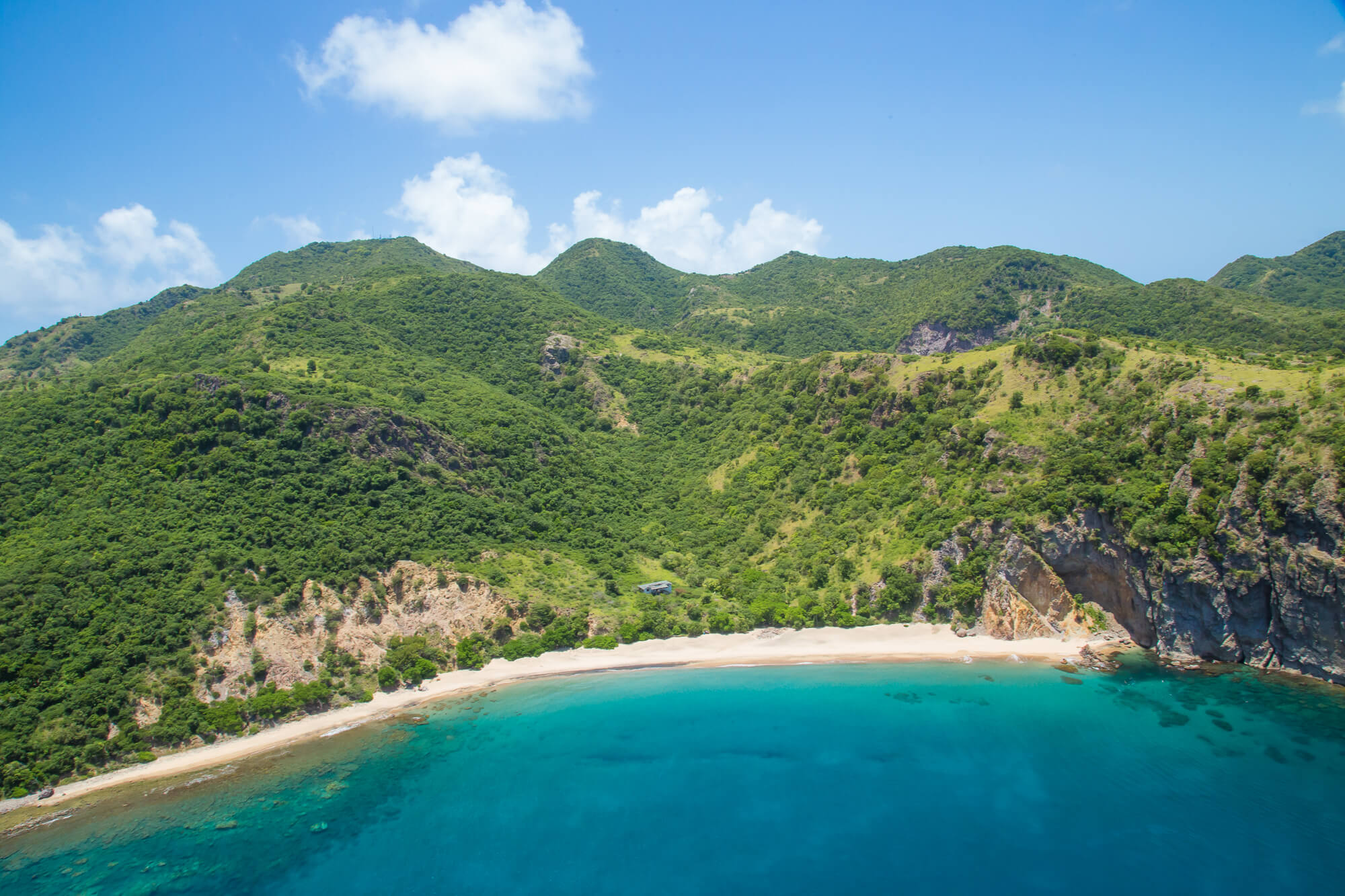 Montserrat is a Story of Hope and Rebirth
We often learn in history books and in geography classes that the Earth is dynamic; that it is constantly changing; that new islands are being formed. Never a dull moment for Planet Earth, I guess.  But many of these events appear to be distant, far away, and millions of years ago. 
But a volcano that is close-up, right on your doorstep, is both amazing and frightening at the same time. 
The story of Montserrat is a story of how an island can be totally refreshed and reborn after severe devastation from the Soufriere Hills Volcanic eruption in the mid-1990s. It is also a story of the sheer beauty and resilience of its people.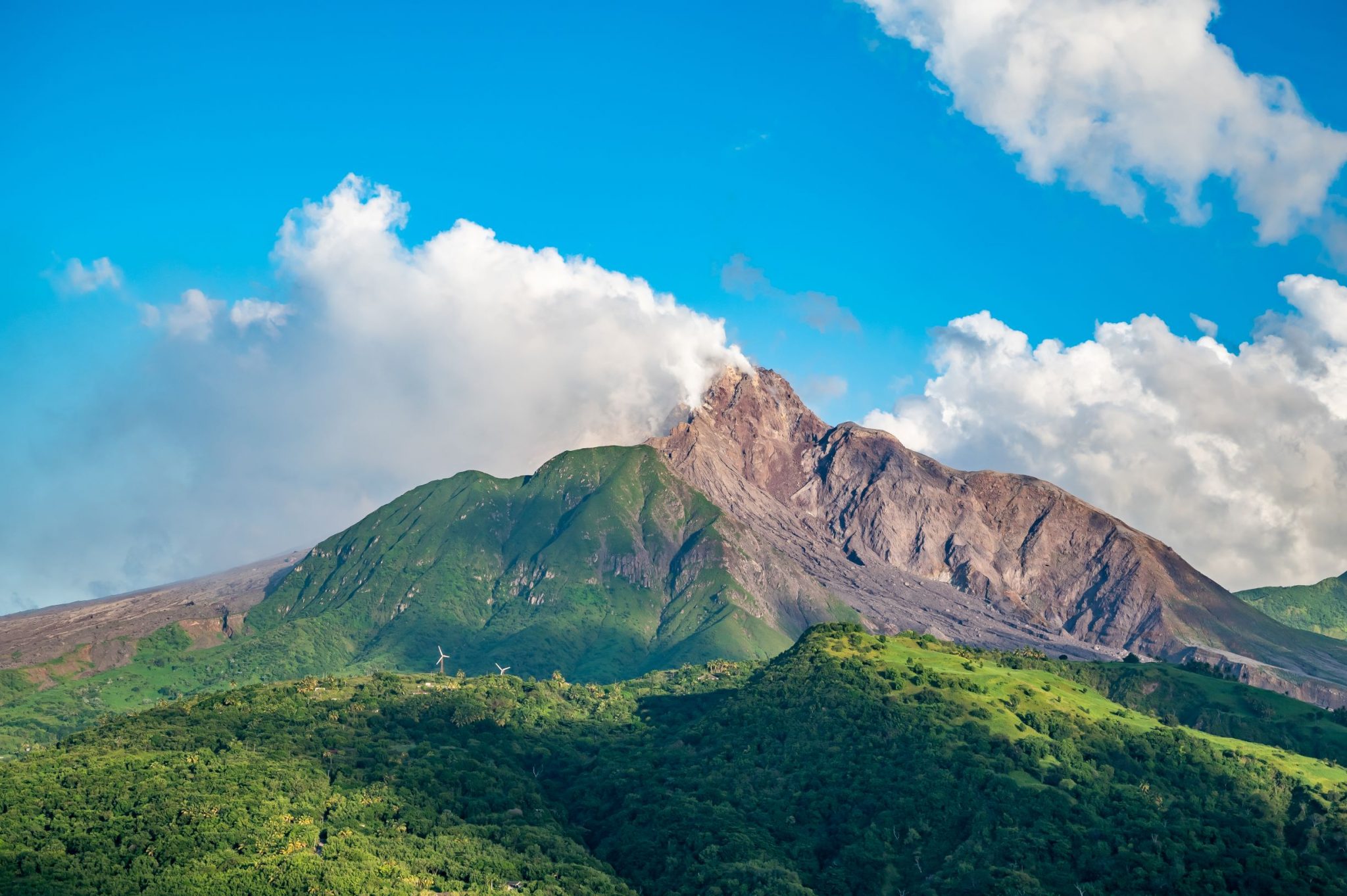 Montserrat Was the Playground For the Rich and Famous
Before the Volcano, Montserrat was the playground for the rich and famous. Music legends and stars saw Montserrat as their 'home away from home'; a haven for creativity. Montserrat hosted the likes of Michael Jackson, Sting, Stevie Wonder, Eric Clapton, Boy George, Duran Duran, Paul McCartney, and others.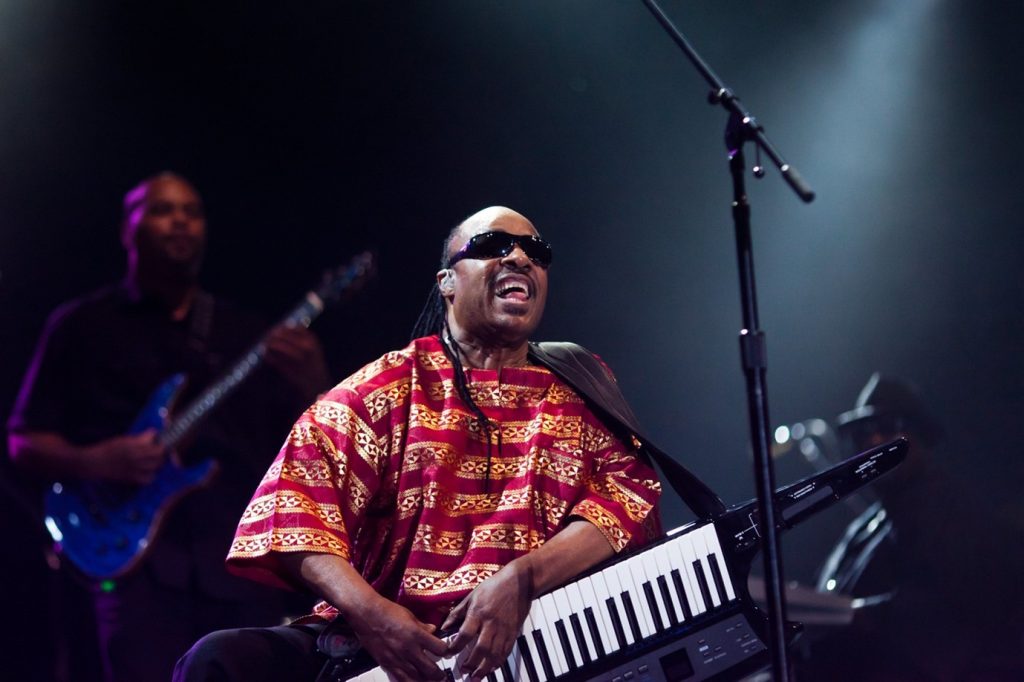 Montserrat is a Tourism Paradise
Little Montserrat was a formidable tourism powerhouse. With a population of a mere 12,000 islanders, tiny Montserrat gave birth to the Caribbean's LIAT airlines in the mid 1950's. Montserrat was a hub for travel in the Eastern Caribbean.
And as an overseas territory of the British Empire, Montserrat was a go-to destination for many British and Irish travellers.
Montserrat attracted tourists from all over the world who came to enjoy culture, the environment, food, festivals (St. Patrick's Day and Carnival), engage with the locals, visit eco-tourism hotspots such as hot springs and hiking trails, stay at high-end villas and so much more.
With a varied heritage, rich culture, pristine environment, unique villas, close proximity to North America, close political ties to the United Kingdom, its own airline, an international airport, and the stomping ground for the rich and famous, Montserrat was indeed a travellers' paradise.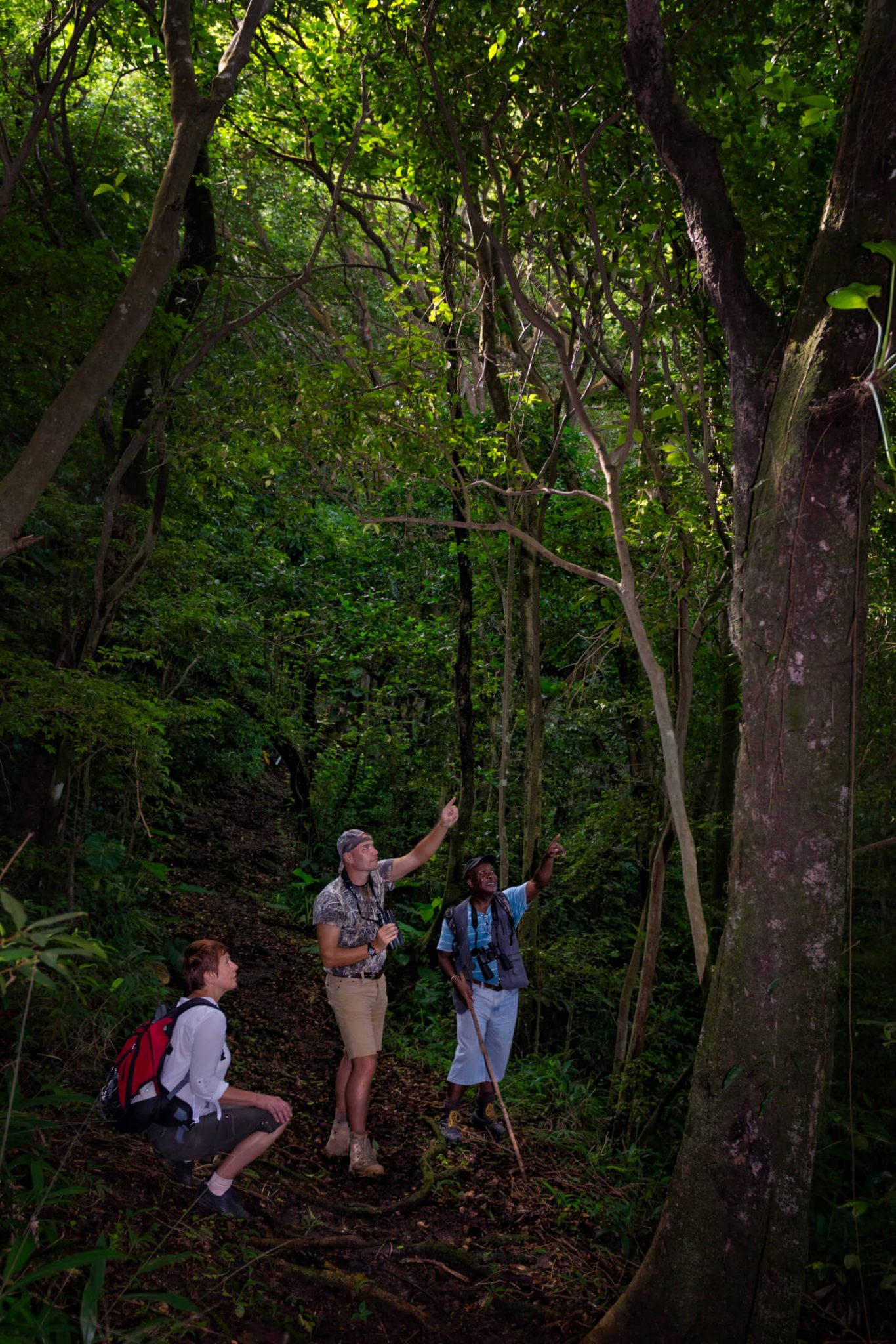 However, all of that changed in mid to late 1990's when the Soufriere Hills volcano erupted causing devastation to the island, particularly the capital City of Plymouth, where the majority of its population was based.
The Capital City of Plymouth was spectacularly covered in ash. People had to be evacuated in their numbers; homes and properties were destroyed; vegetation was decimated; the airport was completely covered in volcanic ash; and sadly, 19 people were killed by this dreadful force of nature. Montserrat never remained the same after that.
Death and Destruction – People and Psychological Impact
The destruction of the volcano was not limited to property. People were drastically impacted as well. While 19 persons perished in this epic natural disaster, thousands more were adversely affected in a number of other ways.
People lost their homes. Many had to flee their home city. And, in the months following the eruption, a vast majority fled the island entirely. Montserrat lost over two-thirds of its population, many fleeing to the UK and others to parts of North America.
The lingering impact though, was the psychological effects of the volcano. To this day, many survivors prefer to see the volcano in their past. This is why it was challenging to paint the volcano in a positive light and highlight the potential economic opportunities to be had. See article here.
Montserrat is Born Again – A Phoenix Rising From the Ashes
The volcano is not something to be ashamed of or a historical event to be forgotten. Rather, the volcano presented a new opportunity for Montserrat.
The country was born again. The volcano pressed the reset button and caused people to pause, reflect and rebuild.
The Montserrat of today is a reborn country; a phoenix rising from the ashes – new, more fertile lands; refreshing waters; new beaches; more aggregate and ash for sale.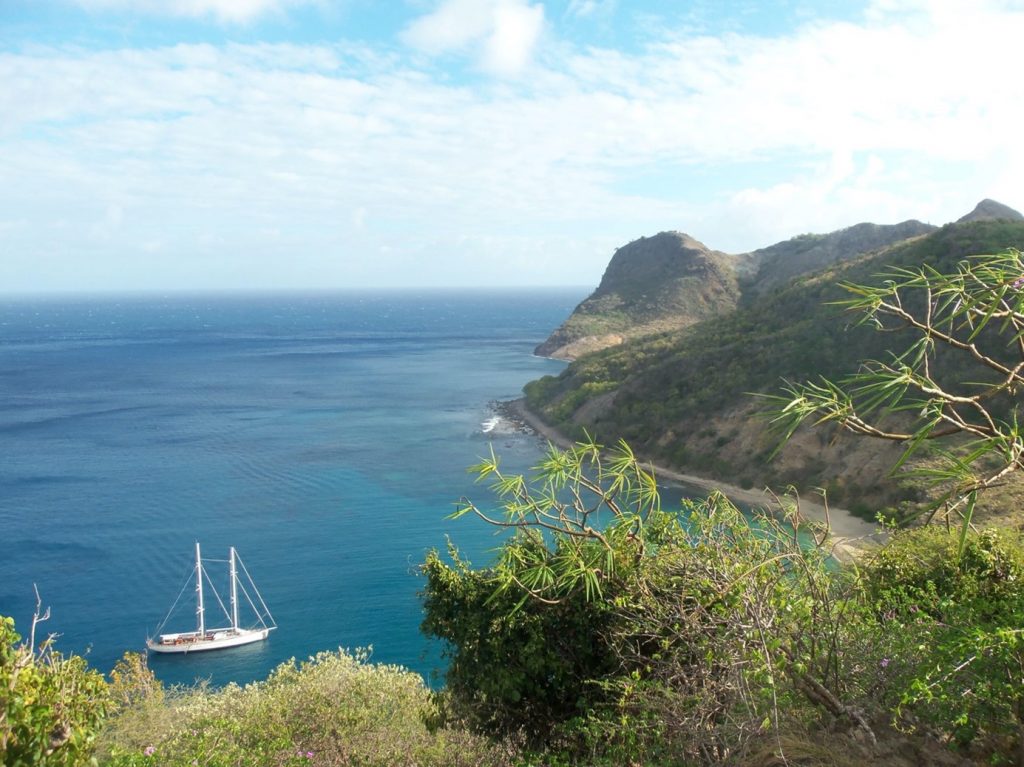 Discover and Explore New and More Fertile Lands
The volcano wasn't just an act of destruction. It was also an act of creation. In almost Genesis-like manner, the volcano gave the island new land. The island grew by nearly 33% because of the volcano.  And after the dust and ash settled, new beaches and ash-filled fertile lands emerged.  And there are new people too. Migrants from all over the region and the world now call Montserrat their second home. They come from all over to for jobs and opportunities.
Invest in New Business Opportunities
The volcano directly and indirectly created many new opportunities. The volcano created a new tourist attraction (a buried City); created business for the aggregate industry; and has a far-reaching value chain to other sectors, such as health and beauty, creative industries, and organic agriculture.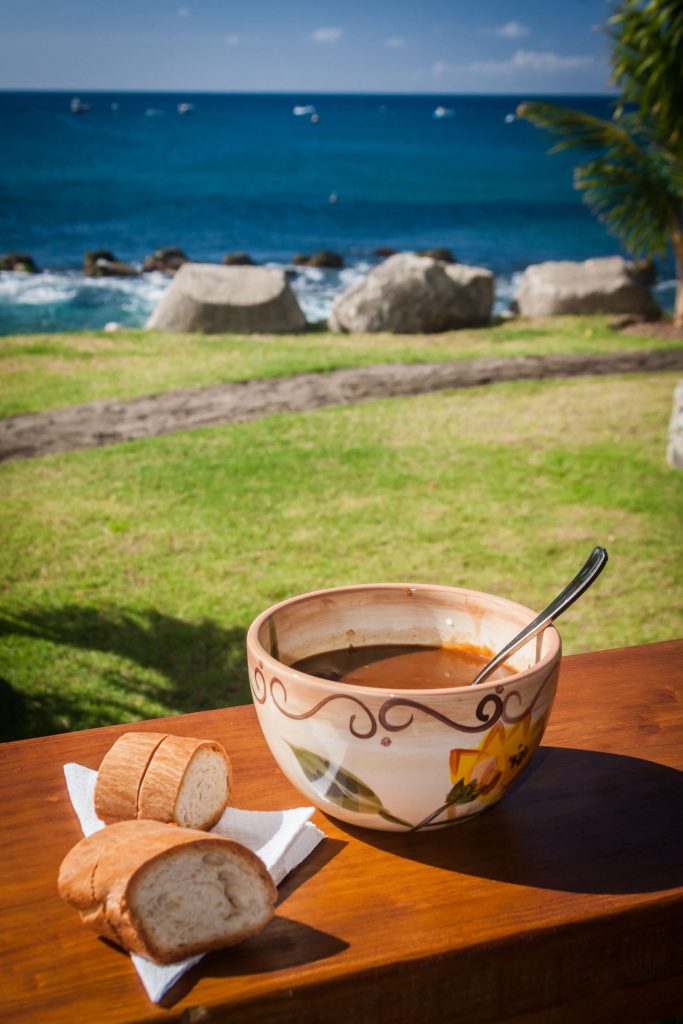 Exploit Montserrat's Volcano Value Chain
A volcano is certainly a symbol of fear and uncertainty. However, one cannot deny that the volcano value chain is vast – from science, technology, education, museums and attractions, research and development to environmental conservation and the creation of World Heritage Sites and Bioparks (Montserrat Sustainable Tourism Strategy developed by Leve Global in 2019).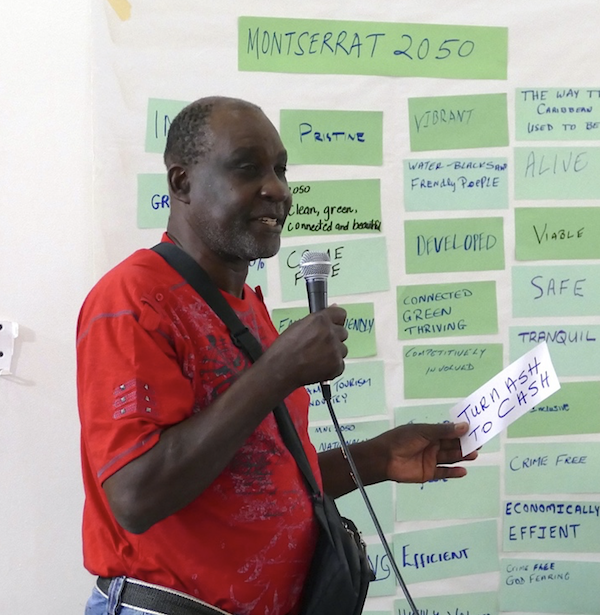 Companies are reaping the benefits of the extraction and export of aggregates from the volcanic ash and aggregates. There are also tours of the buried city. Others are beginning to explore and exploit health and beauty products such as pumice and refined ash as facial exfoliants.
One of the most famous Calypsonians in the Caribbean, Alphonsus Cassell, better known as Arrow, is from the tiny Caribbean island of Montserrat. He understood the Volcano Value Chain.
He is known globally for his famous calypso, Hot, Hot, Hot that has been translated into over a dozen languages including Spanish, Hindi, French, etc. Listen to Hot, Hot, Hot below.
Enjoy the Adventure of Getting There
When we say that the majestic island of Montserrat in the Caribbean is 'away from the beaten path', we are not joking. 
Montserrat has zero mass tourism infrastructure. You literally have to travel to Montserrat via boat or air from Antigua. And the daily flight is on an aircraft that can accommodate only a lucky few. 
An amazing, unforgettable adventure, filled with pure calm and relaxation awaits.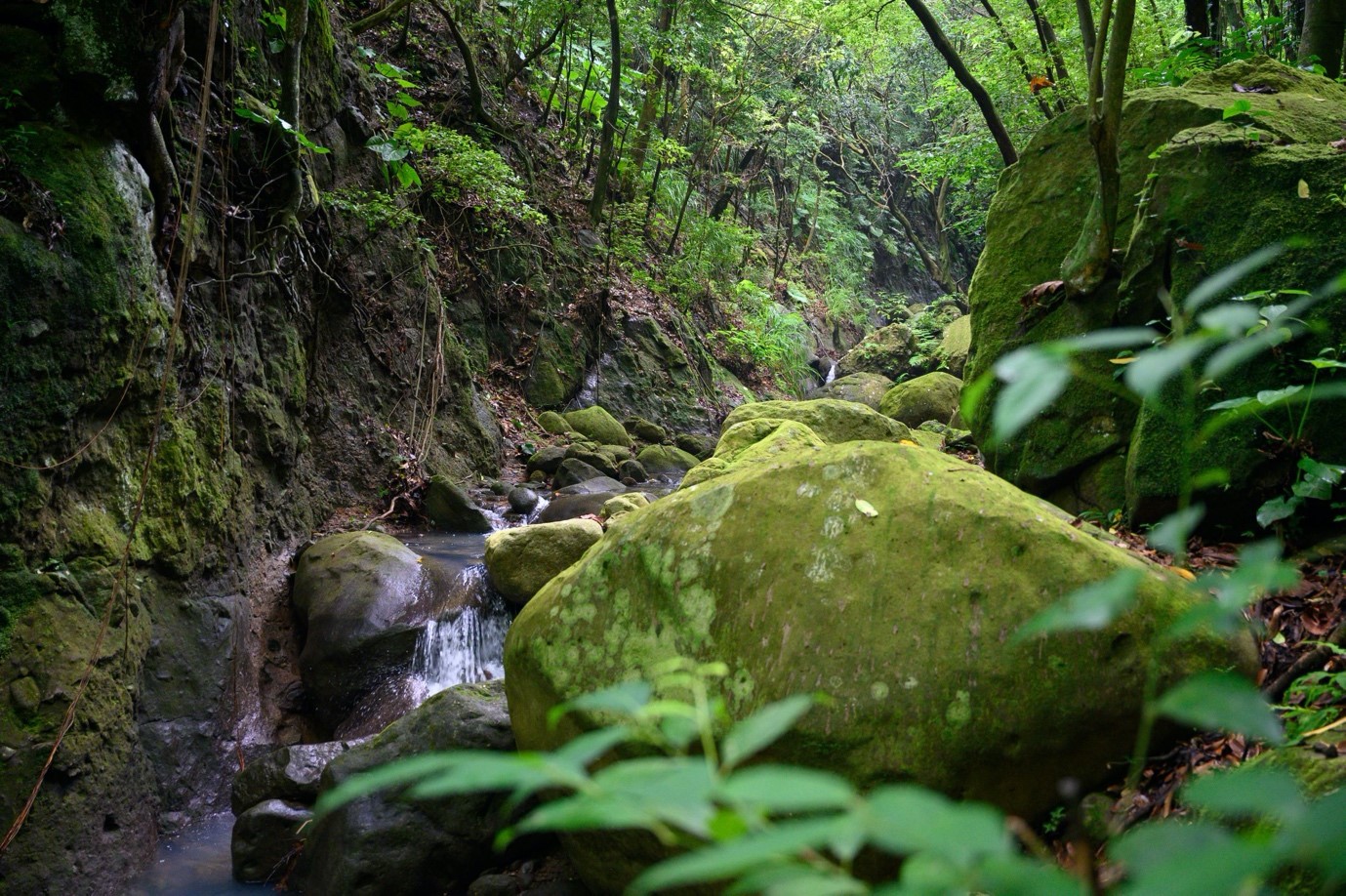 Experience the Clean, Fresh and Quiet
The institution of the exclusion zone (the area immediately in the path of the volcanic destruction) created a 'protected area' of sorts that allowed mother nature to recreate and regenerate. This area of the island was 'protected' from human interaction, pollution, noise and destruction for many years, even to this day, giving the earth time to breathe
Montserrat is now even more clean, safe, and calm than before. It is a totally renewed island. 
So if you are looking for total calm and seclusion, to be drenched in nature, to vacation away from the maddening crowds, to venture into the rainforests, to have an adventure of a lifetime, to learn and discover an amazing real-life natural phenomenon, then Montserrat is the destination for you.
Here are Related Articles That Might Also Interest You