From Small Island to Big Hits – The Story of the Remarkable Rihanna
The Caribbean Truly Has Exceptional Talent
Business woman, singer, actor, entertainer and philanthropist, Rihanna is one of the exceptional talents of the Caribbean.
The Caribbean has exceptional people and exceptional talent. If you don't believe me, just turn on your television or radio. There are hundreds, even thousands, of talented Caribbean people making their mark on the international scene. One amazing, talented daughter of the Caribbean is popular R&B singer Rihanna, a name recognised anywhere in the world.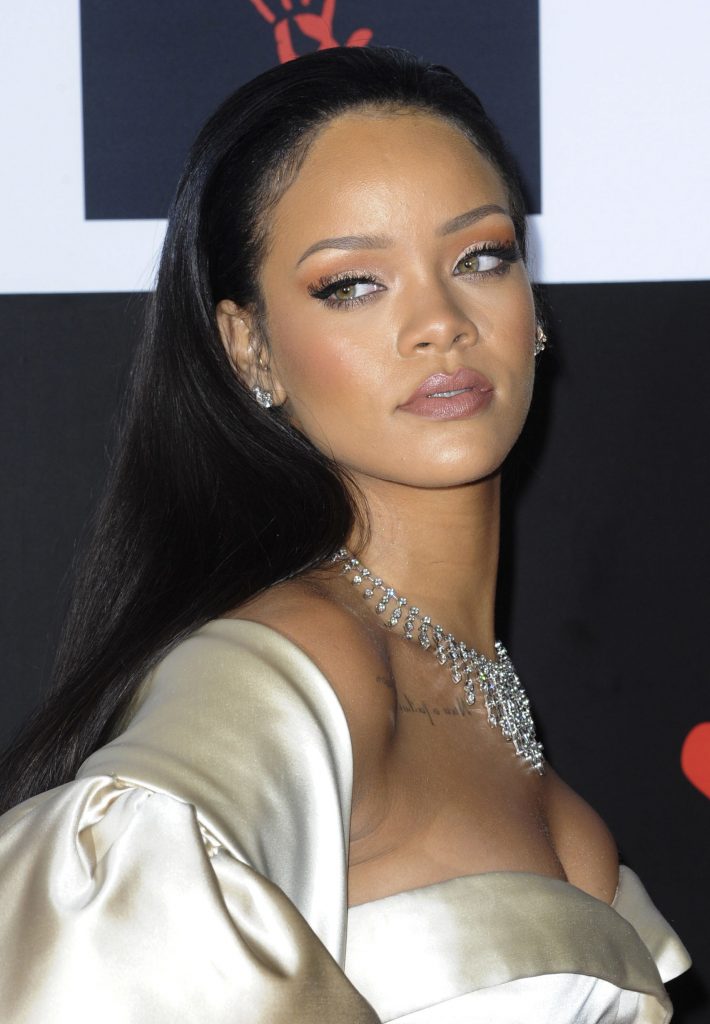 Rihanna: An Exceptional Caribbean Talent
Robyn Rihanna Fenty is an exceptional singer, actress, philanthropist and businesswoman. She was born in Saint Michael, Barbados, and is one of the Caribbean's most popular and notable figures.
This small island girl has, recorded over 60 songs; had a total of 14 Number One hits on the billboard charts; 31 top ten songs; won 9 Grammy awards; and worked with some of the biggest names in music, including Justin Timberlake, Paul McCartney, Shakira, Drake and many more.
With success in all her ventures, Rihanna has stayed true to her Barbadian roots and often visits her home and participates in one of the island's biggest events, Crop Over.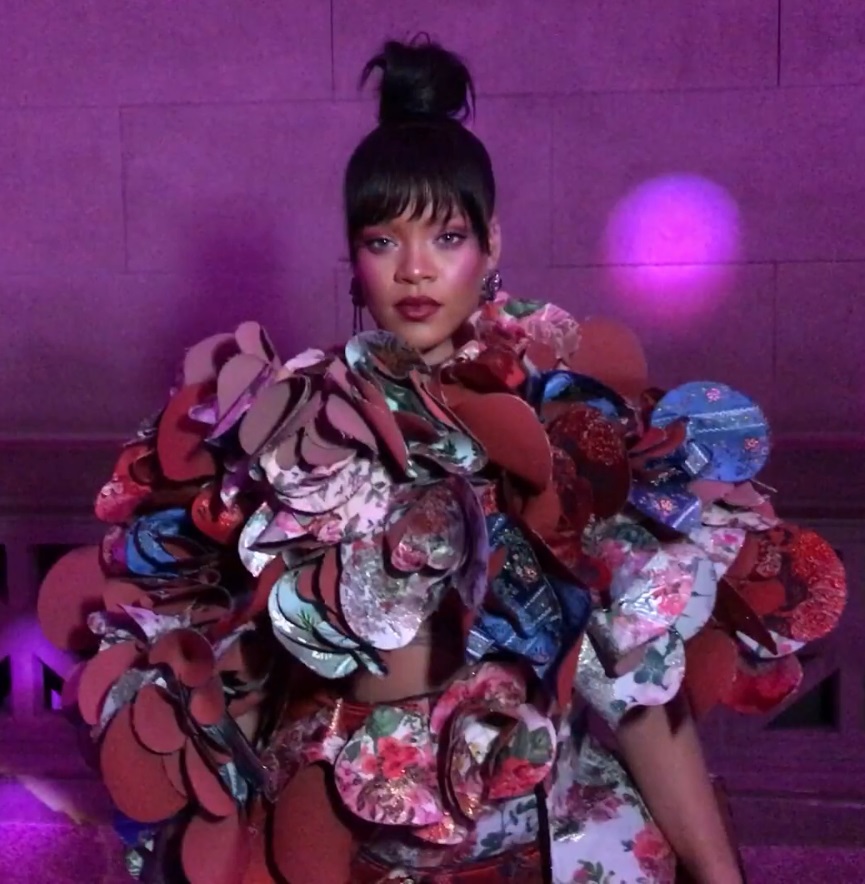 Island Girl to International Fame

Rihanna was born on the 20th February 1988 in Saint Michael, Barbados. She grew up in the island's capital, Bridgetown, and attended Charles F. Broome Memorial Primary and the Combermere Schools in Barbados. Fenty was also enrolled in a sub-military programme when she lived in Barbados.
Fenty eventually left school in order to pursue her musical career. Little did she know of the superstar she would become. She was discovered in Barbados by an American producer. Impressed by her talent, she was invited to the United States to record demo tapes that would be sent to record labels.
Rihanna's demo was sent to Def Jam Recordings where her first international hit 'Pon De Replay' was heard. With big names in the music industry, L.A. Reid and Jay-Z, interested after seeing her perform, Rihanna received her first record deal.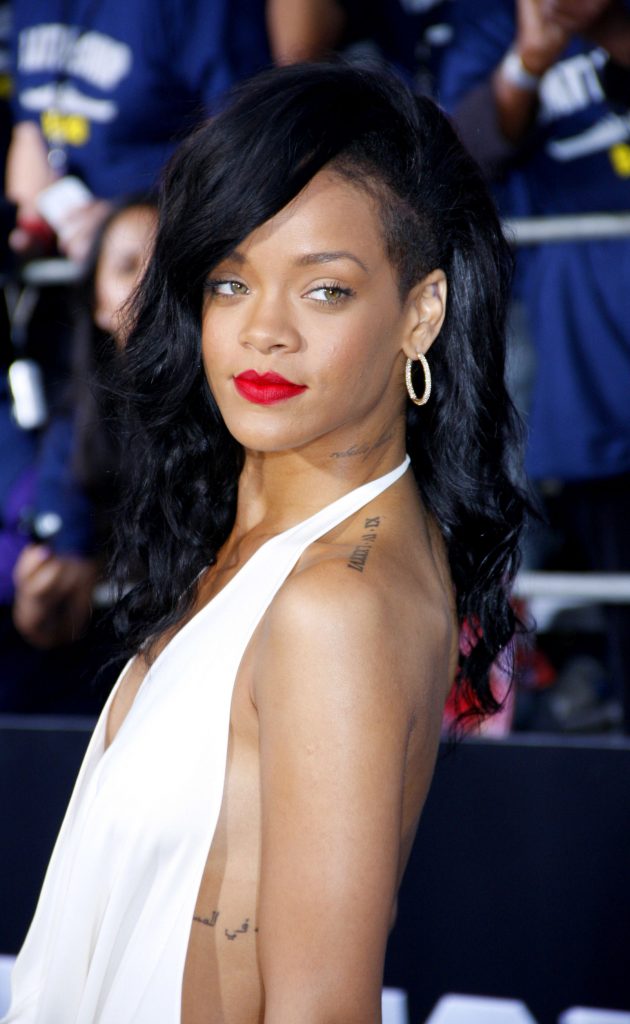 A Huge Success from the Very Start

In 2005, at the tender age of 17, Rihanna's first single 'Pon de Replay' was released. Her song became an international success and a big-time summer hit. This single was featured on her debut album of the same year 'Music of the Sun' which sold over 2 million copies worldwide. A year later, she made her acting debut on the successful movie, Bring It On: All or Nothing which featured her lead single, 'Pon de Replay'.
Rihanna's International Breakthrough and First Grammy

A year later, in 2006, Rihanna released her second studio album, 'A Girl Like Me.' The lead single of this album 'SOS' was a #1 hit in the United States and topped international music charts. Another year passes and Rihanna releases her third studio album, the lead single of this album, 'Umbrella' would change this island-girl's life forever. Umbrella topped the charts in the US and stayed there for ten consecutive weeks and became one of the best-selling singles worldwide. In 2008, her success continued with her other songs and Fenty won her first Grammy Award for 'Umbrella' featuring JAY-Z.

An Appetite for Success That Can't be Quenched

Releasing albums year after year, Rihanna's success continued to climb. She released her album 'Rated R' in 2009 and 'Loud' in 2010. Both albums sold millions of copies internationally. Rihanna collaborated with other international music artistes such as Eminem, Nicki Minaj, Kanye West and David Guetta, all in the same year 2010.
In 2011, she released another album entitled 'Talk that Talk' with a lead single, 'We Found Love' once again topping charts and in 2012 released the 'Unapologetic' album. Unapologetic features one of her most popular songs ever, 'Diamonds' and 'Stay', featuring Mikky Ekko. Diamond's music video has over 1.6 billion views on YouTube.
A Woman of Many Talents

After years of releasing albums back to back, Rihanna took a short break to focus on other creative aspects in her life. But in 2015, she returned with her release of 'Anti' which produced hits, 'Needed Me' and 'Love on the Brain.'
Rihanna once again, took a break from her music to focus on other creative aspects that she wanted to pursue. This would lead to her launch of Fenty Beauty in 2017. Building a new brand with the use of her last name, Fenty offers a wide line of beauty and make-up products. Rihanna's beauty line became revolutionary for the beauty and cosmetic industry as she implemented a wider range of shades for people of colour.
In 2018, Rihanna furthered her creative ventures when she launched Savage X Fenty, a lingerie line that once again promoted her message of inclusivity and diversity. The lingerie line offers a wide selection of sizes and a range of skin tones for the underwear.
Under Fenty Beauty, in 2020, Rihanna once again expanded her portfolio when she launched Fenty Skin, a skincare line catered to everyone.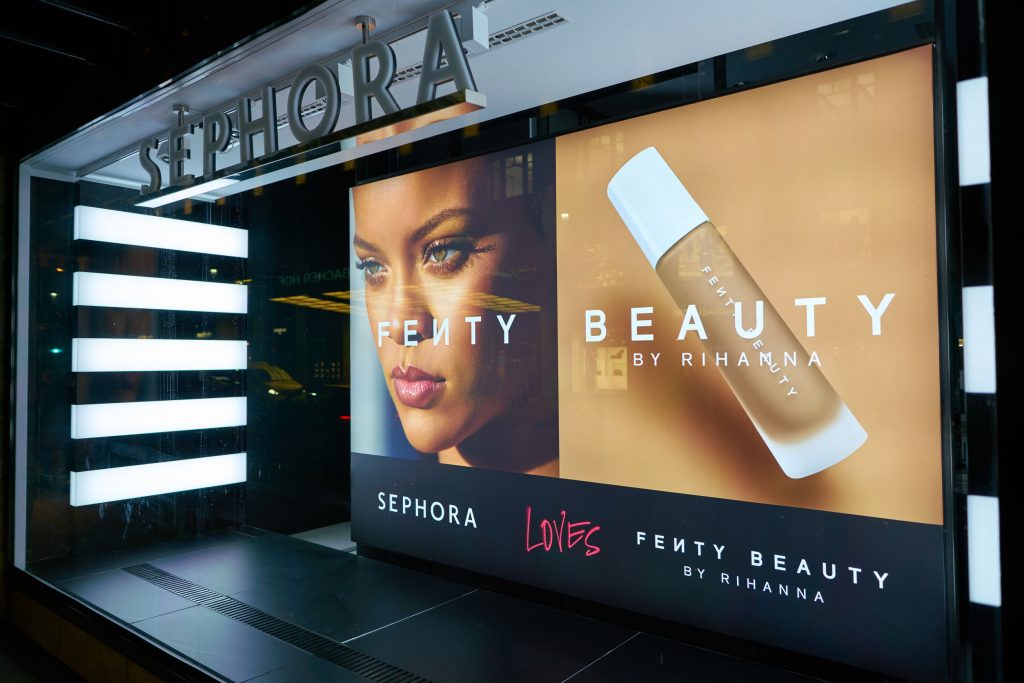 A Big Voice; and an Even Bigger Heart

Besides being a music superstar and boss businesswoman, Rihanna is a philanthropist at heart. She created her Believe Foundation in 2006 to help terminally ill children; she has helped raise awareness about HIV/Aids and has fundraised for 'Stand Up to Cancer'; and she recently (2021) added her voice of support to Indian farmers.
Rihanna has also continuously shown support to her home, Barbados. In honour of her grandparents, in 2012, she founded the Clara and Lionel Braithwaite Foundation. This foundation's programs include the Clara Braithwaite Center for Oncology and Nuclear Medicine at the Queen Elizabeth Hospital in Barbados and education programs.
In 2018, Barbados named Rihanna the Ambassador Extraordinary and Plenipotentiary of Barbados, with the specific responsibility of promoting education, tourism and investment for the island.
Due to the COVID-19 global pandemic, Rihanna also donated 5 million dollars to COVID relief and $700,000 worth of ventilators to Barbados.
A famous and dear daughter of the Caribbean soil, Rihanna is a role model and an inspiration to all.
Author:
Joie-Marie Poon-Angeron
Joie-Marie Poon-Angeron is a graduate of the University of the West Indies, Trinidad and Tobago. She holds a Bachelor of Arts in Communication Studies. Joie-Marie is passionate about the arts and culture. She loves the multi-cultural dimension of the Caribbean – whether it's music, film, art, food or fashion. She is the Social Media Engager at Leve Global and Exceptional Caribbean.
Here are Related Articles That Might Also Interest You