Pandemic and Volcano Opportunities That Most People Never Think About
Devastation Brings Opportunities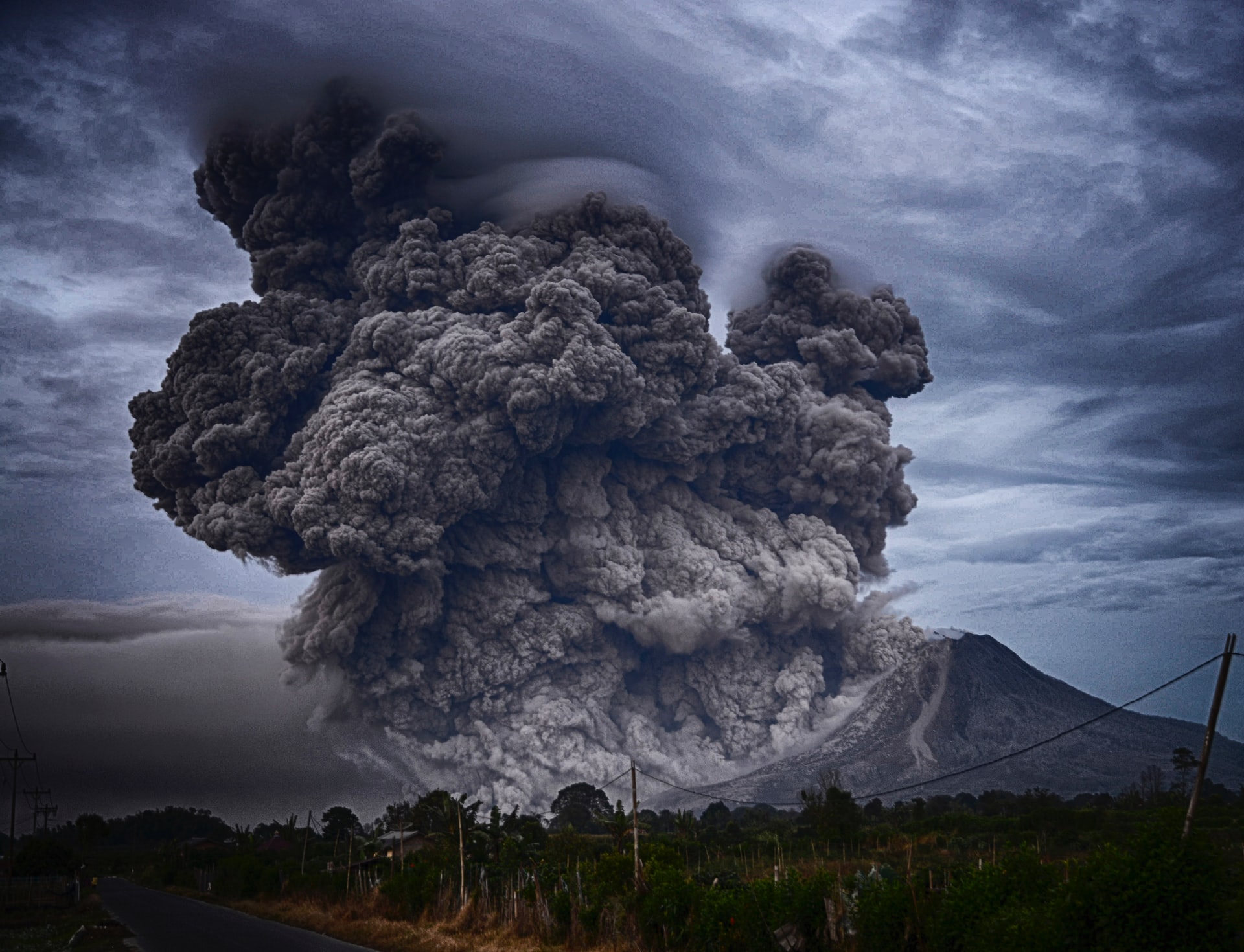 Volcanoes, Covid 19, Tsunamis and Hurricanes have two things in common: 1. They are devastating, altering life on Earth as we know it; and 2) they provide an amazing opportunity to renew, to rethink, to reflect, to recover, to rediscover and to reinvent.
Opportunities are Hard to See
During a disaster like Covid 19, Ebola, the Volcano in Montserrat and even the current volcano eruption on the island of St. Vincent in the Caribbean, it is often difficult to see the trees from the forest. This is especially when one is 'in it' or directly affected. Not only is there lots of ash limiting our sight, but hopelessness tends to set in.
But Opportunities Bring Hope
The First and needed response in to minimize disaster, to minimize loss, and to assist those in immediate need.  But we cannot lose hope.
It is difficult, and almost impossible, to see and believe that there are opportunities to be had, and to be taken advantage of, as a result of a natural disaster or pandemic.  The story of hope is clearly visible in Montserrat, after its volcano erupted in 1995, burying its city, killing 19 nationals and displacing hundreds of others.
Montserrat is a Story of Hope
The 1995 Volcano that devastated the tiny Island of Montserrat, burying its city and leaving the island with one-tenth of its already small 12,000-strong population, provides a starting point for hope and for helping to understand the trauma that the island of St. Vincent is undergoing.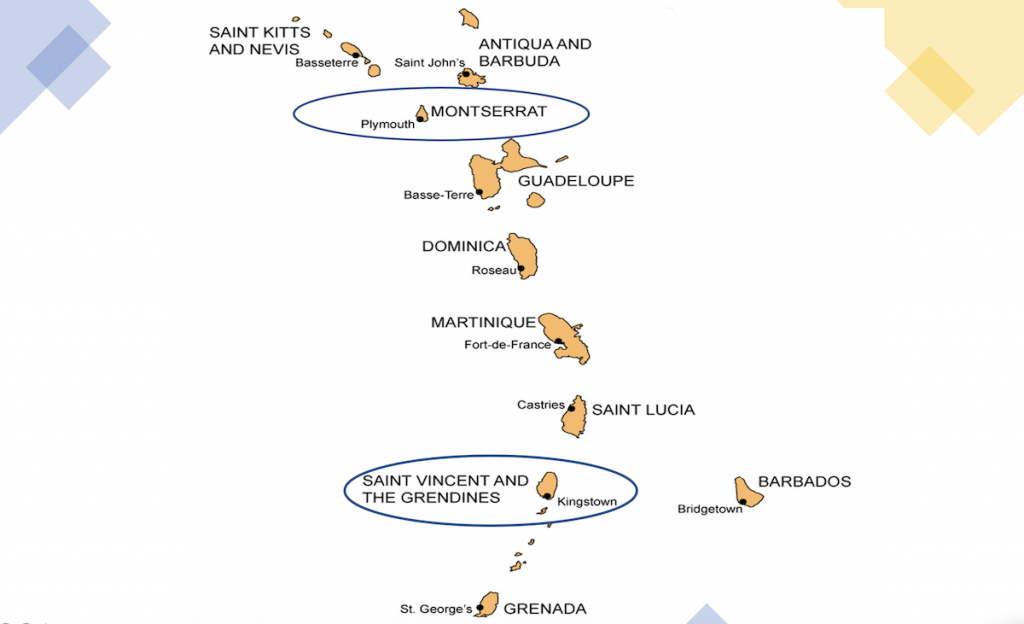 Montserrat is an amazing little Caribbean island that is safe, verdant, idyllic, tranquil, and clean. Its people are warm and welcoming as well as resilient and robust – having survived the devastating Hurricane Hugo in 1989 and a Volcano from 1995 that completely buried the town of Plymouth and left most of its residents under shock, stress and trauma.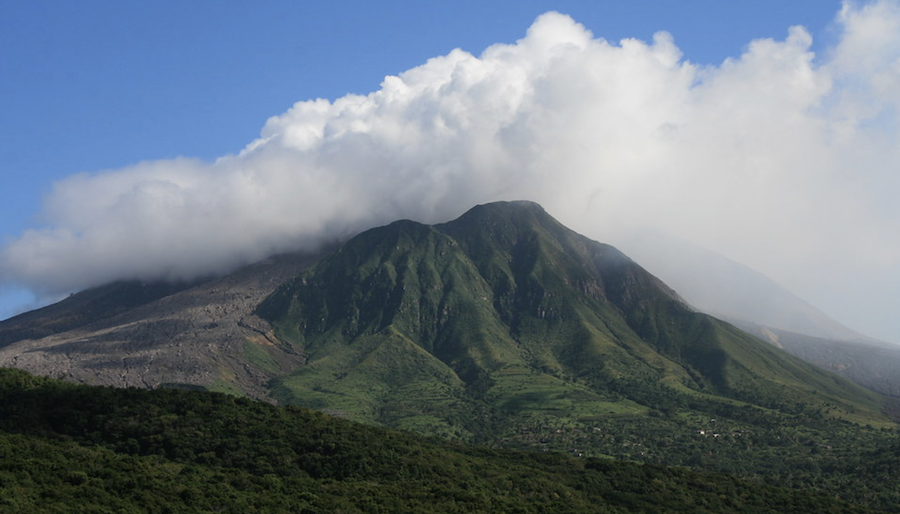 From Devastation to Land Development
Despite the death and devastation left in its wake, consider that the Volcano also extended the land mass of Montserrat by 33%,  creating many new beaches.  The earth/land has somehow been renewed.  The quality of the Ash and the soil created from the volcano's eruption has generated not only tons of aggregate for the building industry, but also natural ingredients for the beauty industry and amazingly fertile soil for agriculture.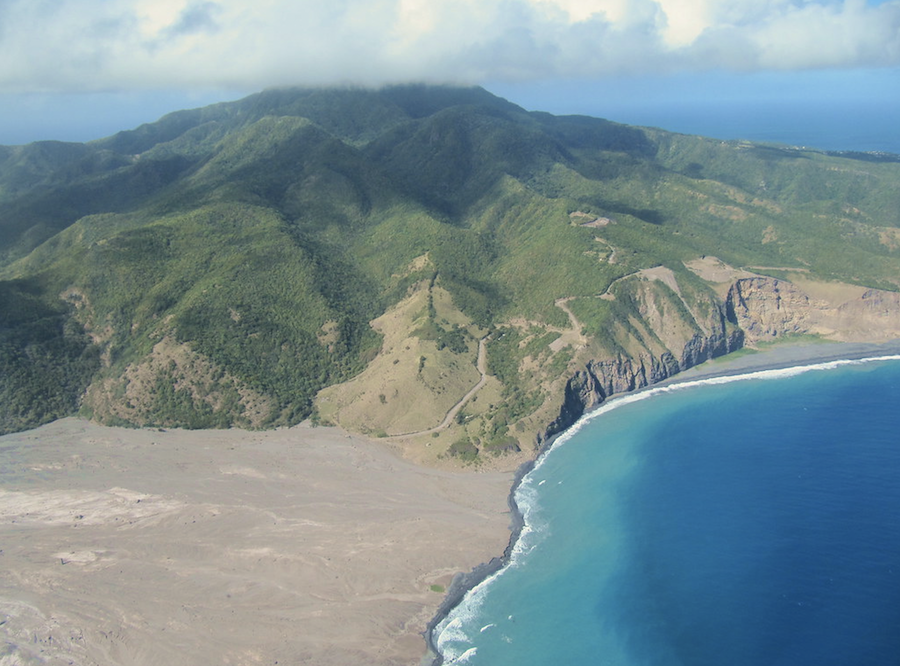 What Happened in Montserrat?
After many years of being dormant, the Montserrat volcano suddenly woke up.  For days, people were waiting and watching, hoping and praying. Then, in the middle of the night, the volcano erupted. Rocks, ash, fire and stone began falling from skies in almost biblical and apocalyptic fashion. The sky went black. People scurried to find shelter.  And inch by inch the city of Plymouth was being buried.
Today many houses and buildings remain buried under volcanic ash.  Only rooftops, the tips of lampposts, and the steeple of a church bear witness to a city that once thrived with buzz and activity.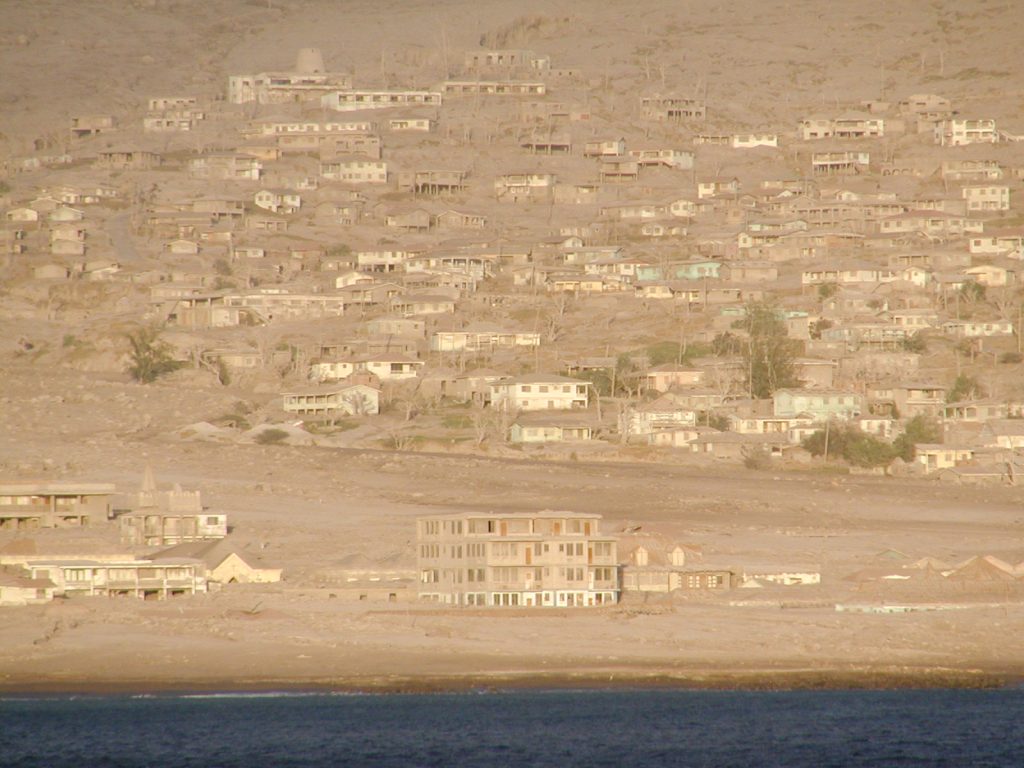 Montserrat was once the playing ground for many famous stars such as Sting, Stevie Wonder and the Beatles, the home of Arrow who sang the popular Hot, Hot, Hot single and birthplace of the Caribbean's first regional airline, LIAT.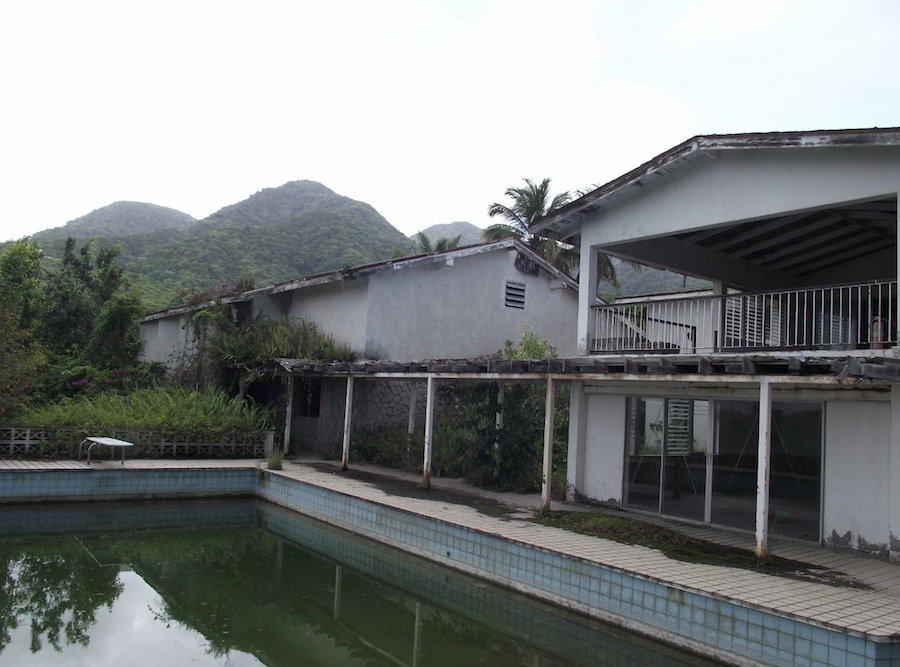 The Control Tower of the airport is all that remains in view and a large proportion of the island still looks dead and grey – no life or movement to be seen. And although the disaster is done, the volcano still remains both a reminder of devastation but also a beacon of possibilities.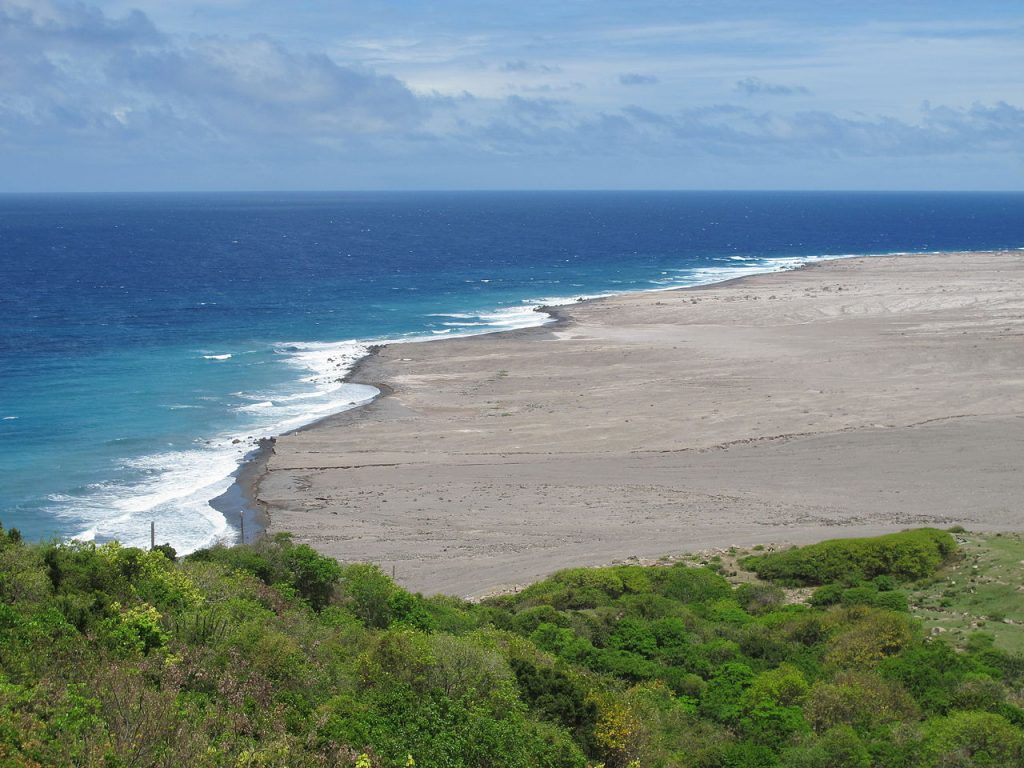 Montserrat not only has a Volcano, but an ACTIVE Volcano. Not only is the La Soufriere Hills Volcano alive, but the people of Montserrat are alive and can tell their stories of hope, of resilience and of pride.
A first hand account of Montserrats' volcanic eruption, resilience and recovery
from James 'Scriber' Daley, a decade later.
Montserrat also has the only buried city in the Caribbean. And it is one of the only places in the world where there are still living witnesses to a real volcanic eruption that destroyed an entire city and an entire country's way of life.
While the volcano will remain a point of painful memories for many Montserratians, life must go on. It is better to benefit from this Natural Wonder, rather than try to bury it, or to forget it.
Montserrat's Volcano is in fact the very trigger that, if used effectively, could catapult the country's economy.
The volcano, while a tragic event in the history of Montserrat, also turned out to be quite an opportunity. In fact, in the Sustainable Tourism Strategy for Montserrat, developed by Leve Global (Tourism Intelligence International), Montserrat recognised their unique opportunity to turn ash into cash.
Turning ash to cash became the central theme of the Sustainable Tourism Strategy and all leaders, stakeholders, and citizens were on board.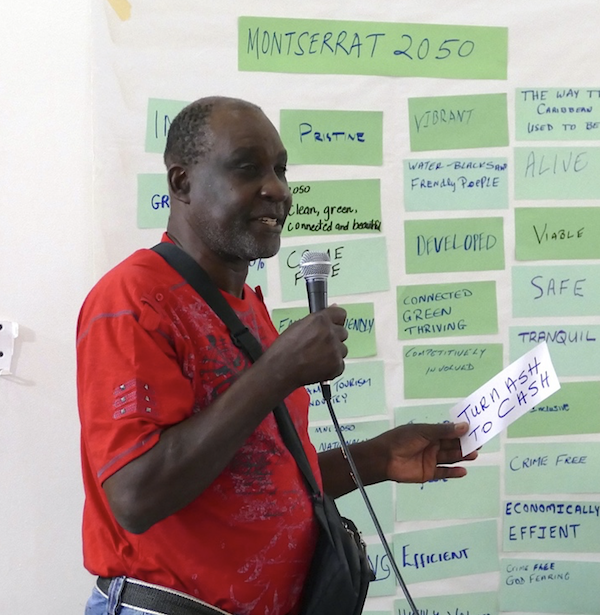 It's Not What Happens, But How We Respond, That Truly Matters
Destinations that enhance their natural attributes with science, technology, information, innovation and customer service excellence are those that are making a mark and growing their competitiveness.  As such, it is not merely the existence of the volcano that will determine competitiveness in tourism, or turn ash into cash, but rather, how it is used and managed (the man-made elements), and the extent to which it is complemented with talent, technology and innovation.  This is why exploiting the volcano value chain to determine the key opportunities is key.
A volcano is certainly a symbol of fear and uncertainty. However, one cannot deny that the volcano value chain is vast.  As such, the opportunities are far reaching and varied. The volcano value chain presents tremendous opportunities to monetise misfortune and mishap.
Montserrat is certainly beginning to explore and exploit their volcano value chain. From the extraction and export of aggregates from the volcanic ash to tours of the buried city.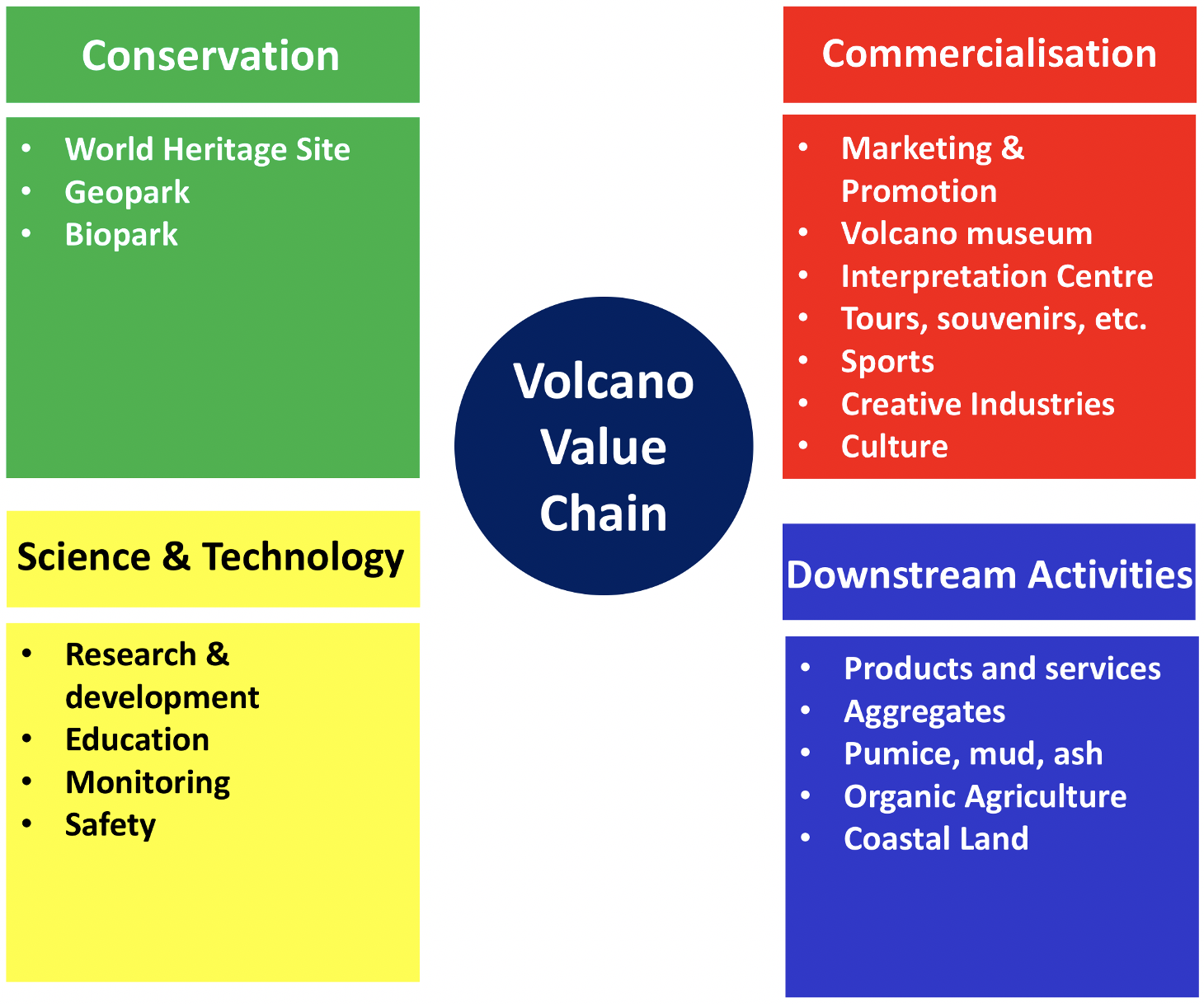 The opportunities to exploit and move up the volcano value chain is very real. Within the volcano value chain there are four areas of opportunities to consider as described in the Sustainable Tourism Strategy for Montserrat. The volcano value chain offers opportunities in the areas of conservation, commercialisation, science & technology, and downstream activities.
Conservation deals with revenue-generating activities tied to conserving the environment such as generating geo-thermal energy, development of a geopark or the establishment of a World Heritage Site.
Within the volcano value chain, commercialisation capitalises on the volcano from a tourism destination marketing perspective to include tours, volcano museum/interpretation centre, cultural events, sports and other touristic activities.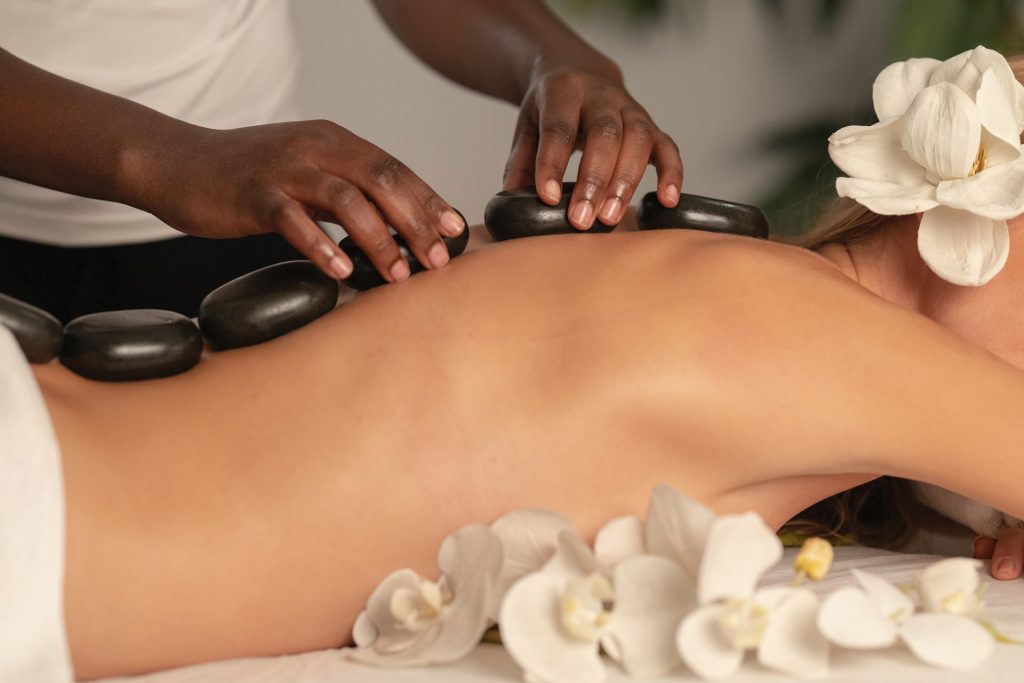 Science and technology on the other hand, deals with research and development such as attracting universities and researchers to carry out scientific research; to use as a tool for education; to establish monitoring units and so on.
The fourth area of opportunity is where many of the ordinary citizens could directly benefit from . This area includes the promotion of organic farming, piggy-backing on the rich and fertile volcanic soil. There is also opportunities to develop a thriving health and wellness beauty sector. Pumice, mud and ash can be used in a variety of beauty treatment products such as skin treatments, facials, shampoos, anti-aging creams and salves, body washes, scrubs, creams, masks, exfoliants, and the list goes on.
Lessons for St. Vincent and the Grenadines
We hold our Caribbean brothers and sisters in St. Vincent and the Grenadines in our thoughts and prayers. What they are experiencing and witnessing is nothing short of a life-altering and devastating natural disaster. But the lesson from Montserrat proves that there is hope on the horizon.
When the dust is settled and the ash is cleared, St. Vincent and the Grenadines will begin to rebuild. And there is no doubt that the love and support from the regional and international communities will come pouring in.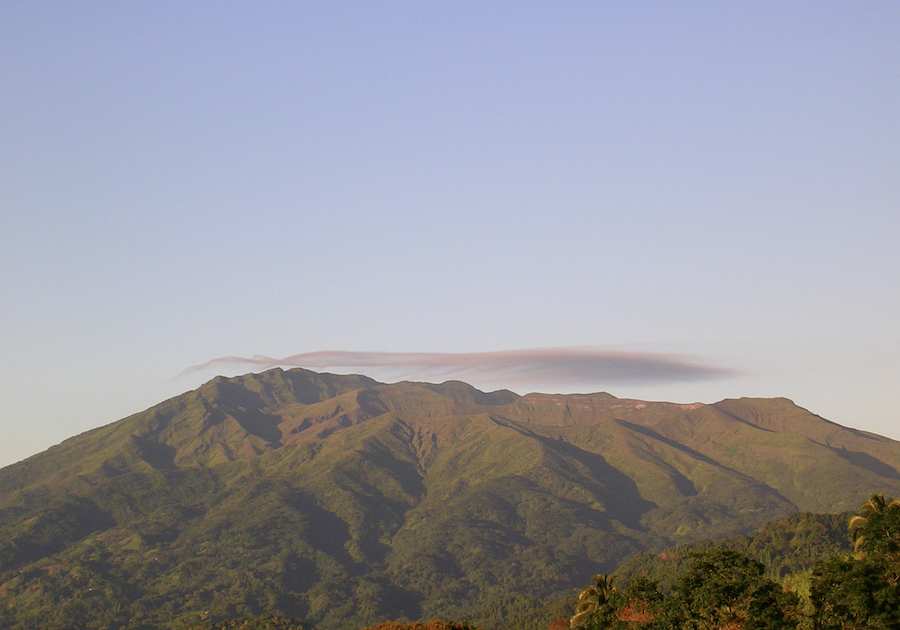 Things may seem bleak and dark now, both literally and metaphorically. But Montserrat's experience shows that light will triumph.  St. Vincent and the Grenadines will be given an opportunity to show the world their resilience and build back better than before. The volcano will put St. Vincent and the Grenadines on the map and will become a trigger to launch its economy and tourism sector to new, volcanic heights.
With the rich volcanic soil, the vegetables and produce grown in St. Vincent & the Grenadines are truly spectacular. The longevity of residents in volcanic-based communities is typically high (e.g. Dominica, St. Vincent, Montserrat).
A Message of Hope for St. Vincent and the Grenadines
And Can you imagine the 'high' that consumers will have when they smoke marijuana from the volcano-rich soil?
Keep calm and smoke a spliff.
Do not let your hearts be troubled St. Vincent and the Grenadines. We are supporting you in your time of need.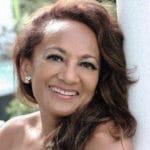 Dr. Auliana Poon is the founder and Managing Director of Leve Global and Exceptional Caribbean.
Auliana loves the Caribbean and believes in its people. Her personal mission is to change the world; to transform our societies. And this is precisely why she has spearheaded Exceptional Caribbean – a continuing mission to elevate tourism, trade and lives.
Here are Related Articles That Might Interest You