The Story of Leve – An Exceptional Caribbean Journey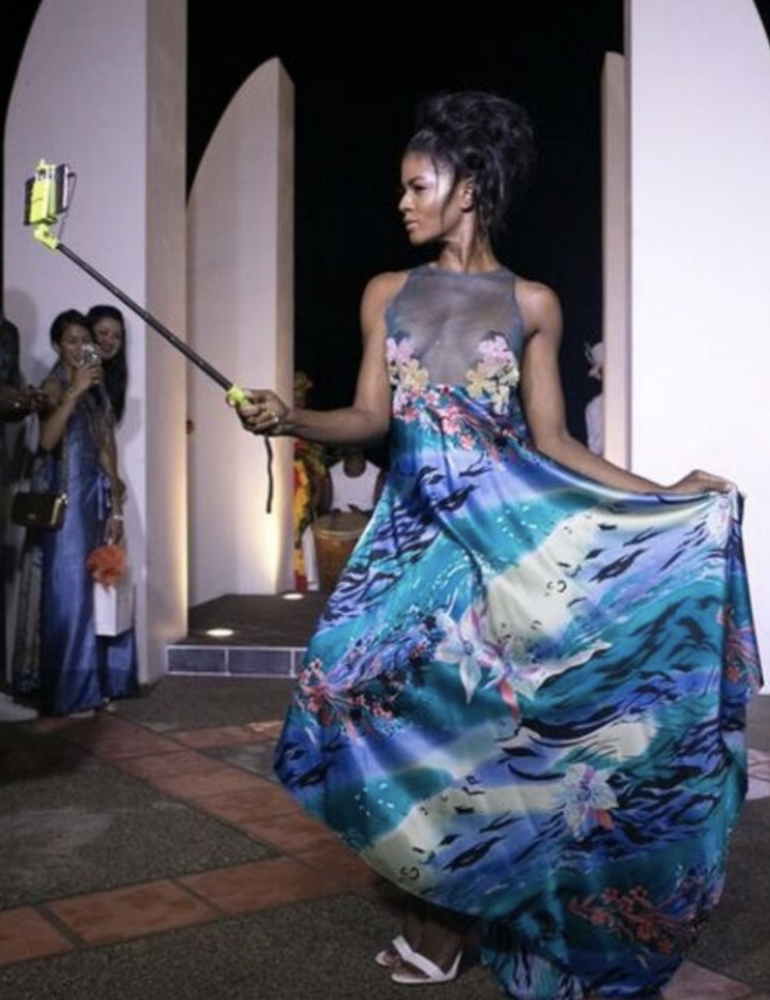 Lévé means to 'lift up' or to 'elevate'. The idea of Leve is to elevate the people, products and places of the Caribbean.
Lévé Is All About Creating Linkages
Lévé aims to create a platform to exchange ideas, products, creativity and talent, and to grow the linkages between tourism and the other sectors of the economy.
It is really about building linkages between the different sectors of the economy. Combining fine art, food, fashion, music, rum and rhythm, Leve-the Event demonstrates this at its best.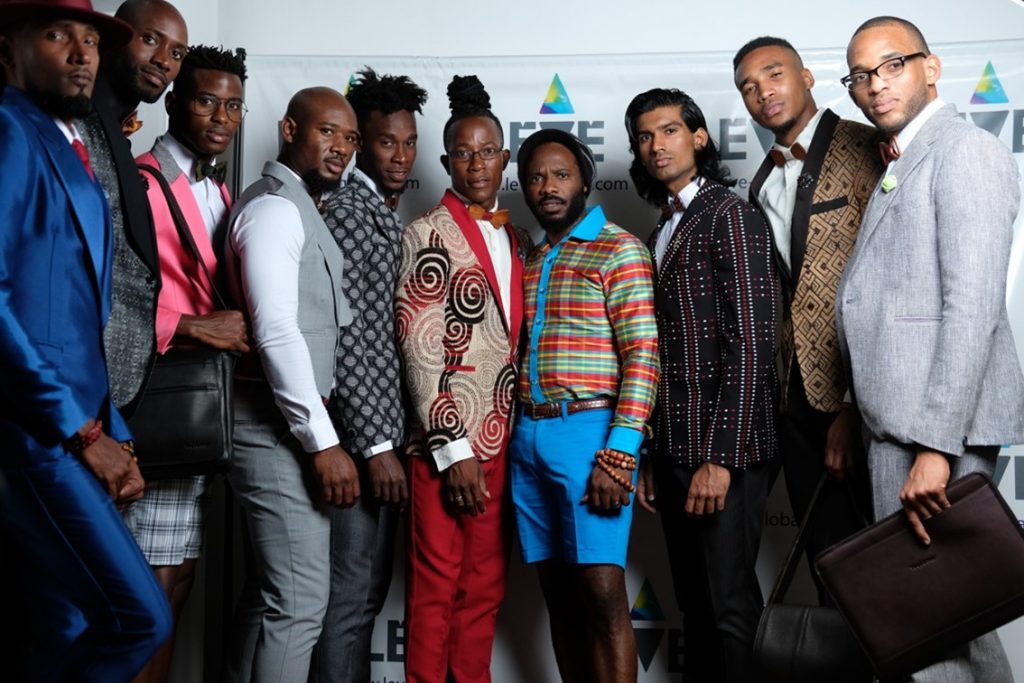 Lévé-The Event, launched at Villa Being, Tobago in 2016, is the vision of Dr. Auliana Poon. Dr. Poon is not only passionate about the Caribbean, but also firmly believes that it is the energy and talent of the people of the Caribbean that will ensure its sustainability and resilience. Her idea has always been to create a platform for everything exceptional, of and from, the Caribbean.
An experienced researcher and analyst with fiercely independent thought, Dr. Poon believes that developing countries cannot continue to compete with natural attributes alone – Sun, Sand, Sea, Oil and Natural Gas.  For success and sustainability, a more people-centred, culture-oriented, innovation-based, sustainability-directed, and talent-driven approach is needed.  In developing Leve Global, Leve-the Event and Exceptional Caribbean, Dr. Poon is not only 'talking the talk', but she is actively 'walking the walk'.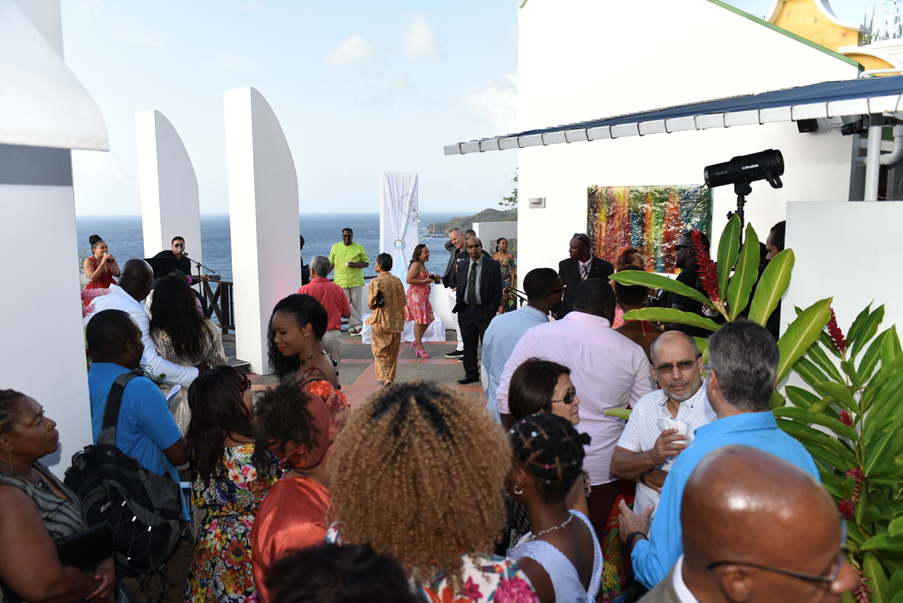 Guests mingle and chat at Leve 2018 while being entertained by The Cartars, on location at Villa Being, Tobago
Inspired by her passion and energy to uplift People and Planet, in March 2018, Dr. Poon completely re-branded her consultancy company, Tourism Intelligence International (TII), into Leve Global. The name Leve Global more clearly reflects the vision, mission and goals of her organisation – to Cooperatively Elevate Tourism, Trade and Lives globally.
To build awareness and to garner support for the idea of Leve, Poon started with Leve – the Event in 2016, that ran annually until the pandemic. Lévé-the Event aimed to 'lift up' and celebrate all things Exceptional from the Caribbean – fine art, fashion, cuisine, culture, rum and rhythm, lifestyle, and most importantly, the energy and talent of the Caribbean people.
Lévé-The Event was created as a launching pad for celebrating the exceptional Caribbean – fine art, fashion, cuisine, culture, rum and rhythm, lifestyle, and most importantly, the energy and talent of the Caribbean people places, products, talents.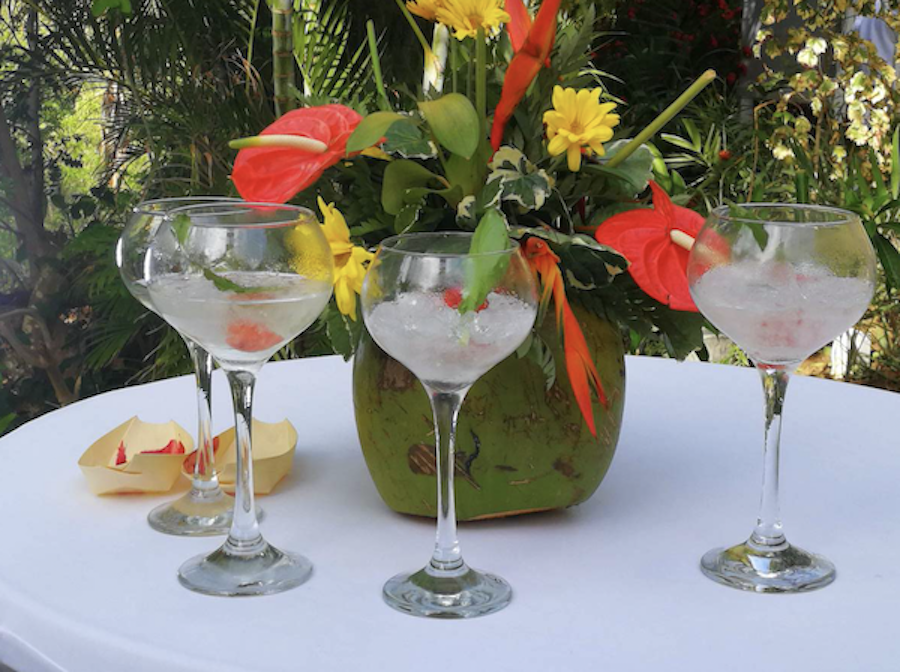 Lévé is the only Caribbean event that combines the creative industries of music, fashion, fine art, culture, cuisine, rum and rhythm into One Exceptional Caribbean Event at one of the most fabulous locations in Tobago – Villa Being.
Already, starting in 2016 four Leve events have been hosted by Dr. Auliana Poon at her property, Villa Being, Tobago.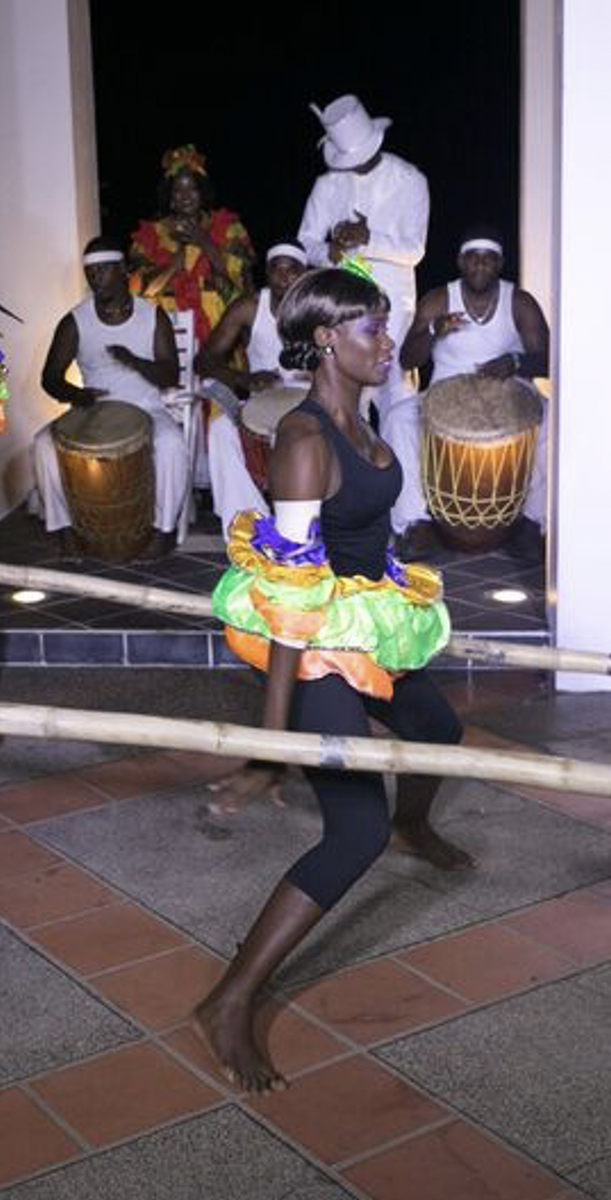 Leve – the Event 2016: Luxury Meets Lifestyle
Leve 2016, with the theme Luxury Meets Lifestyle, brought together great minds and talent – the likes of Claudia Pegus, Brian MacFarlane, Leroy Clarke, Debra Metevier, Dr. Auliana Poon at One Exceptional Caribbean Location, Villa Being, in Tobago.  These were joined by great entertainers such as the Les Coteaux Folk Performers, Derek Hamilton (AKA The Distinguished Gentleman), Gerard 'Panman' Balfour and others. Here, exceptional Caribbean lifestyle and the great Caribbean outdoors were celebrated at its best at Villa Being, Tobago.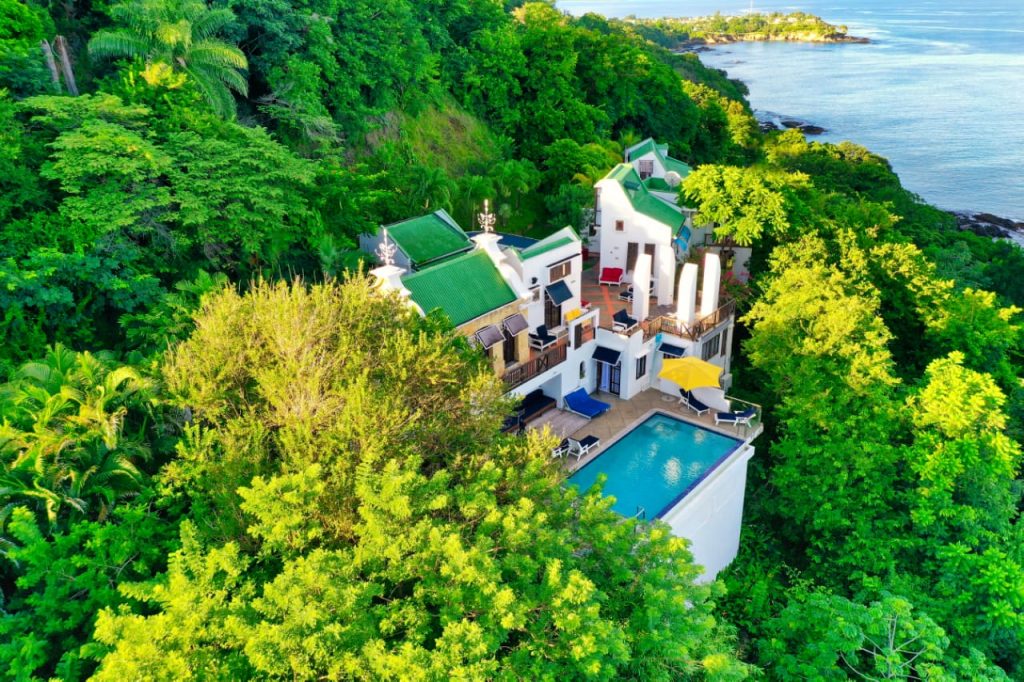 Leve –
 

the Event 2017: Live the Caribbean
Leve 2017, themed 'Live the Caribbean' featured bespoke fashion icon, Sir Andrew Ramroop, upcoming fashion designers Ecliffe Eli and Marlon George of DAWW Creations, fine artist Shastri Maraj, Executive Chef Adrian Cumberbatch, Les Coteaux Folk Performers, Kin Sounds, Gerard 'Panman' Blafour, and others. The show was curated and directed by Richard Young.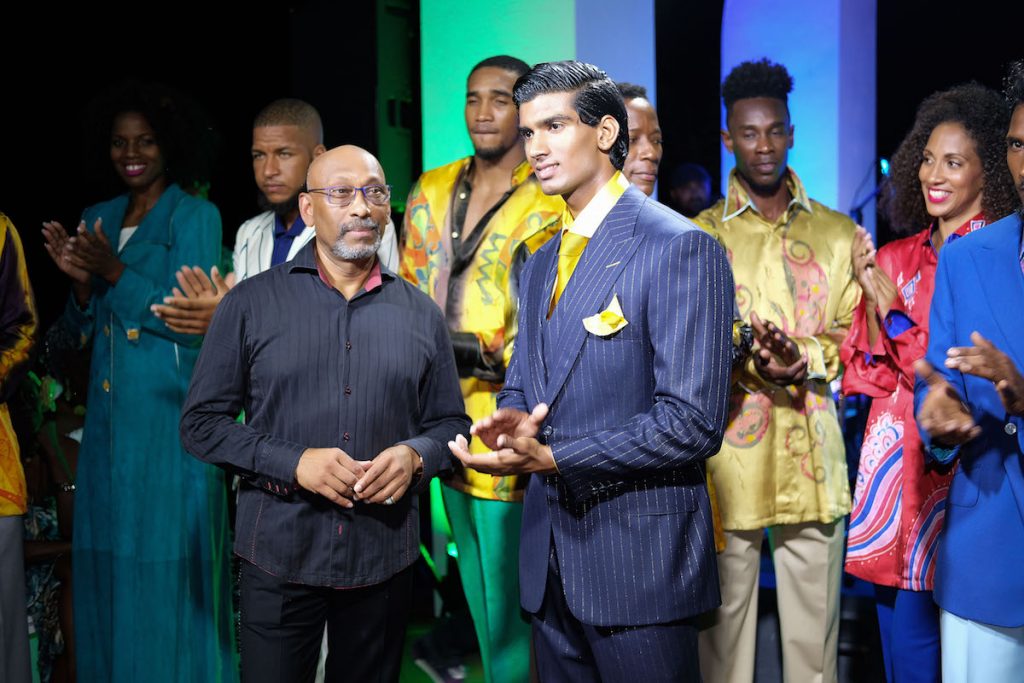 Leve – the Event 2018: Love is in The Air
The theme for the 2018 Leve event was 'Love is in the Air'; a celebration of love.  Over a dozen couples renewed their wedding vows. And fashion designer Heather Jones, featured her fashionable Caribbean wedding couture.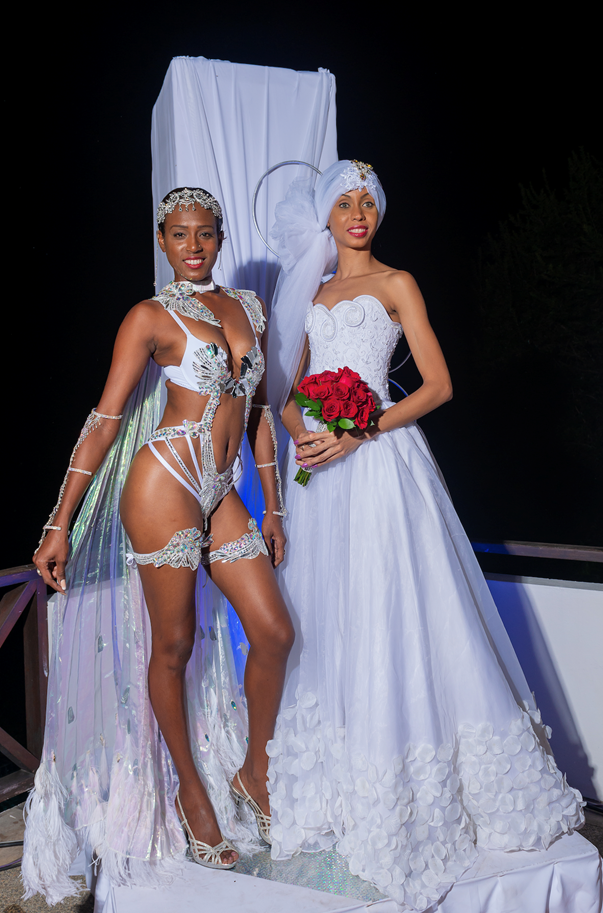 The 'Love is in the Air' theme provided a another excellent opportunity to demonstrate the linkages between Weddings, Honeymoons and the creative industry – from flowers, cakes, photography, cuisine, beverages, locations, tours, attractions, fashion, culture, art, performances, religious and legal services, etc.).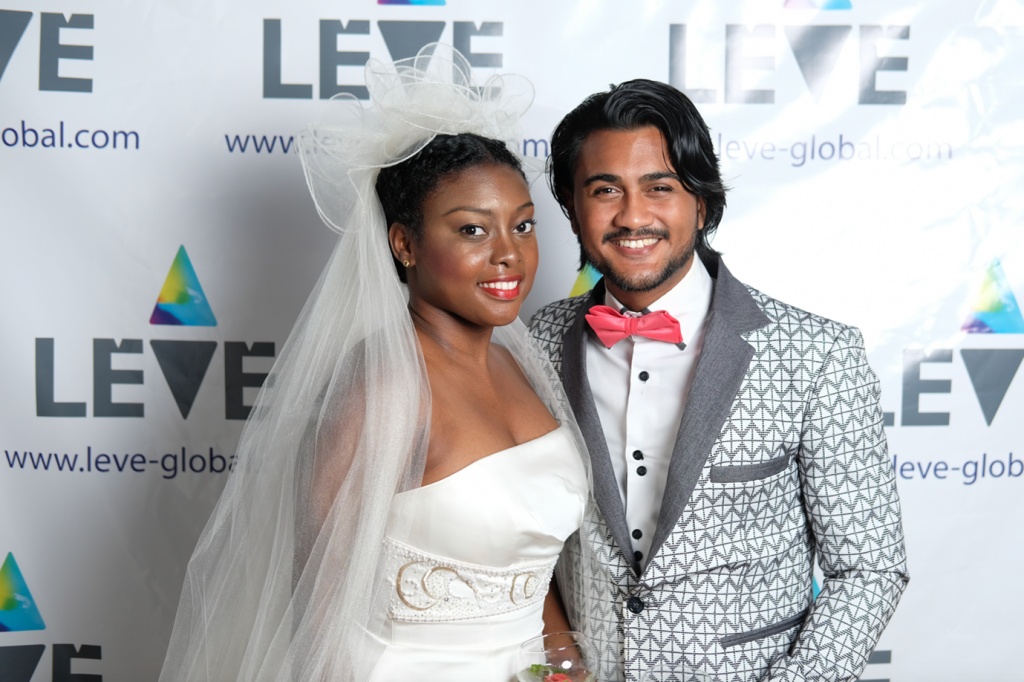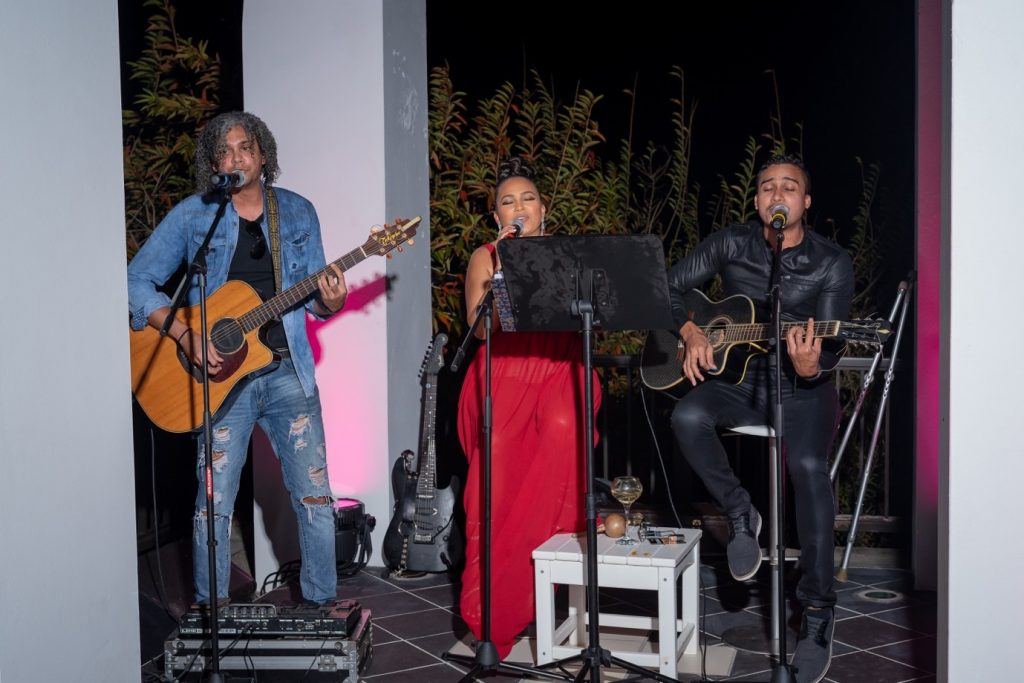 Also featured were fine artist Ken Critchlow, Executive Chefs Adrian Cumberbatch and Xenon Thomas, the Carters, Les Coteaux Folk Performers, Tonçi Chocolates. Flowers provided by Romance Garden, and décor by Marcellins Creations and Media Works. Natural coconut water was served by Quality Coconut Water.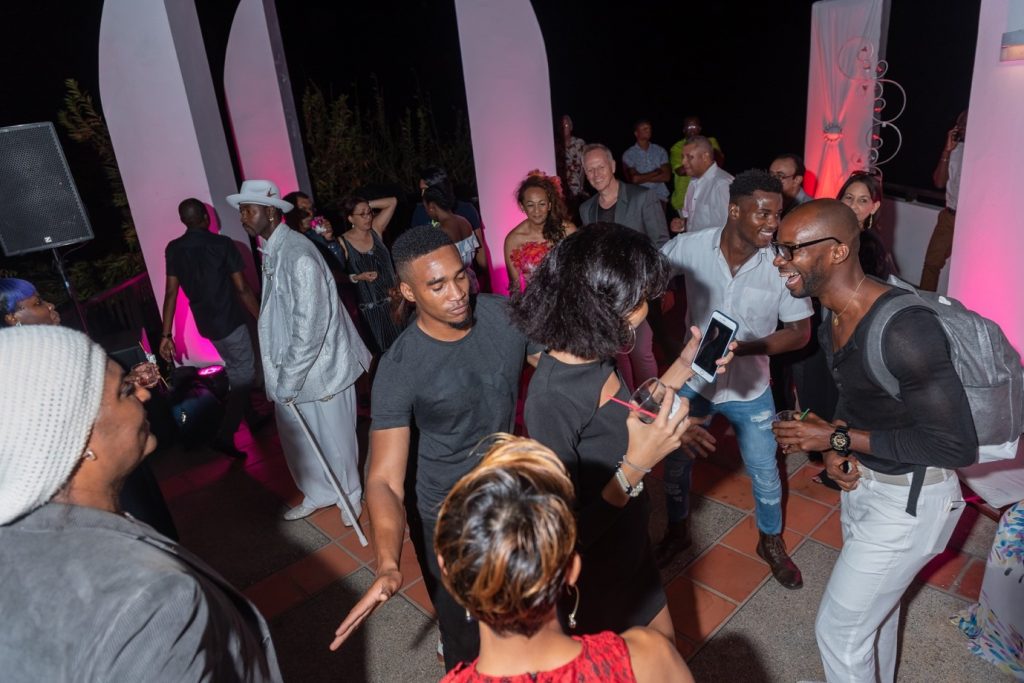 Leve – the Event 2019: Fashioning Our Future
The Leve Event 2019 theme of 'Fashioning our Future' was perfectly fitting as Tobago is known for being 'clean, green and serene' and provides an incredibly natural and exceptional atmosphere to celebrate our environment.
Participants at Leve-the Event 2019 were mesmerised by the stunning views, fascinating nature and the awesome architecture at Villa Being. They were awed by Caribbean style, elegance, romance, nature and sensuality through the esteemed works of Trinidad and Tobago's master fine Artists, Glenn Roopchand and Ken Critchlow, and Tobago's very own, Tomley Roberts and Jason Nedd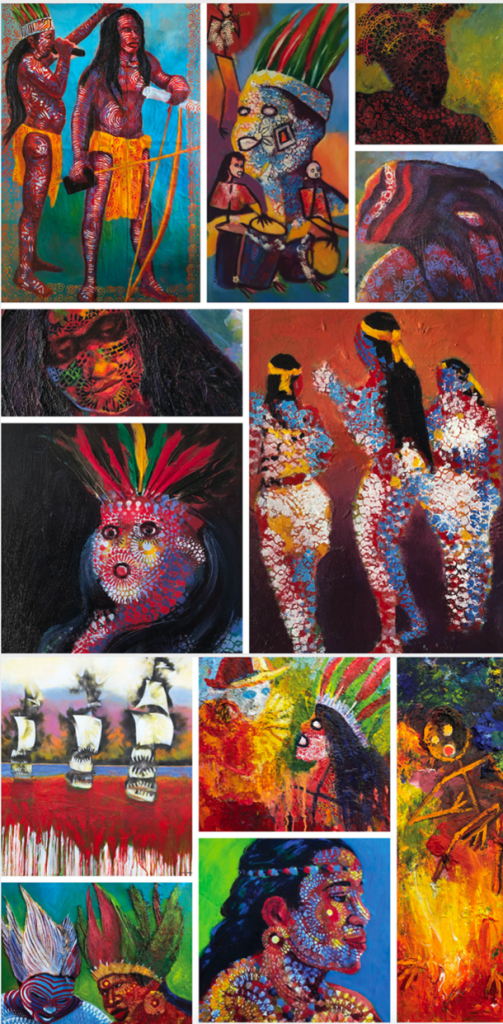 We were also proud to feature our regional artists – Roberto Tjon-A-Meeuw from Curaçao and Earle Darius Etienne from Dominica.
Leve 2019 also featured local fashion designers – Robert Young of The Cloth, Christian Boucaud and Avien Osanie Thomas; world-class chef, Xenon Thomas whose menu was otherworldly; creative designer, Richard Young and many, many more.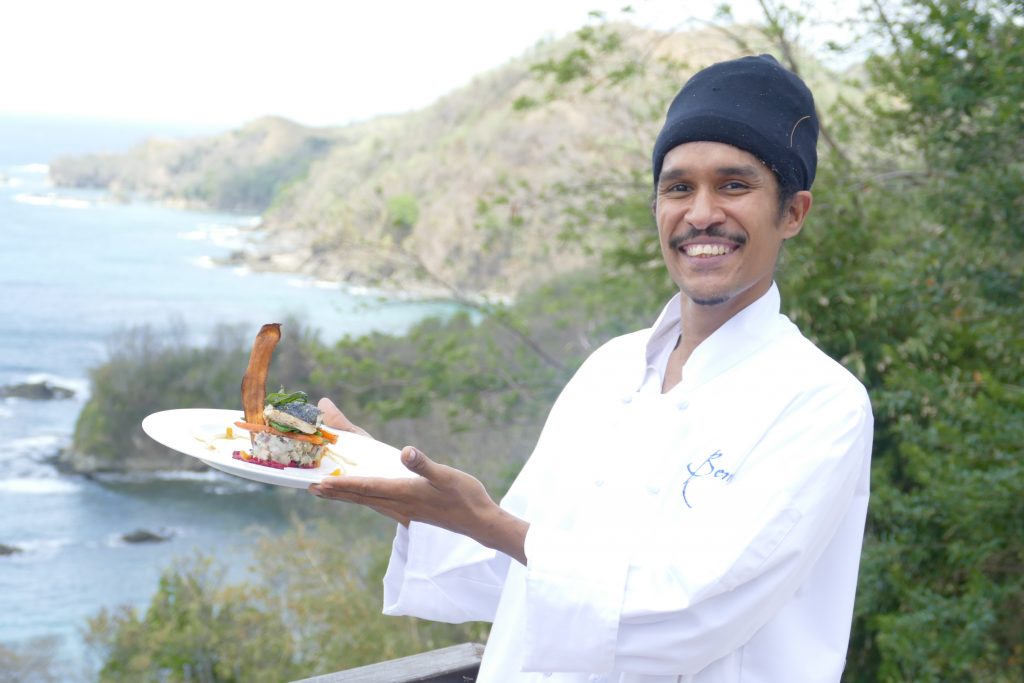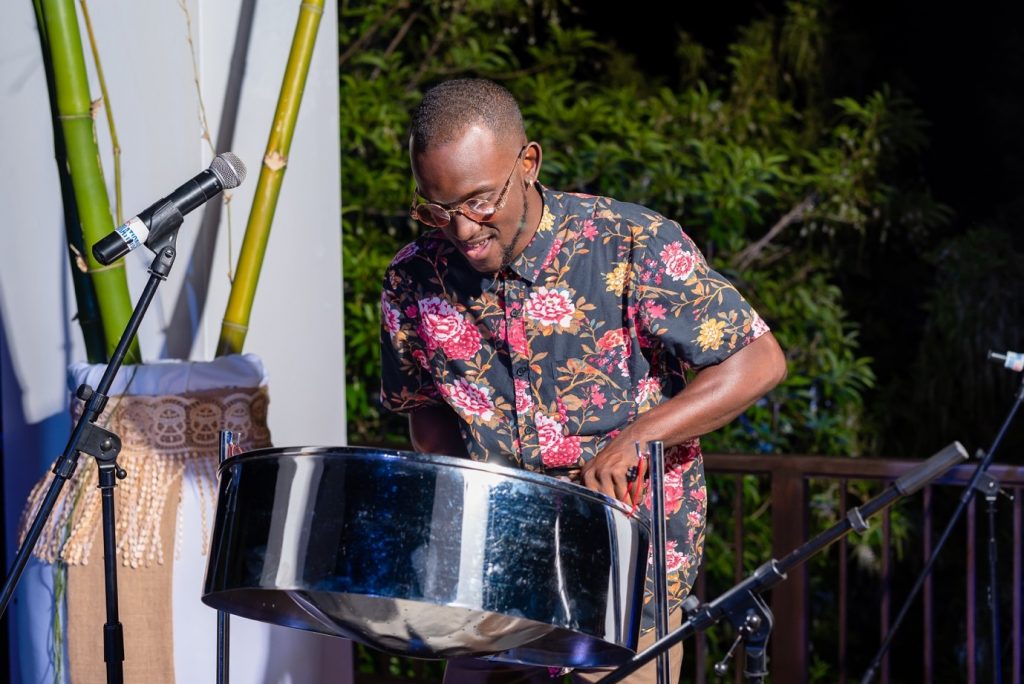 Leve – the Event 2020 and 2021
With the global pandemic, travel came to a halt and public gatherings were restricted. Lévé – the Event did not take place on the first Sundays in May of 2020 and 2021.
At the same time, the Pandemic presented us with a unique opportunity. We were able to turn the COVID crisis into a Caribbean Opportunity to showcase Exceptional Caribbean virtually.  
Lévé lives on at  ExceptionalCaribbean.com.
A Unique Initiative to Promote Exceptional Caribbean
Lévé is more than an event. Lévé sets the stage, and provides a platform, for the marketing, promotion, sales and export of the best talent and exceptional products, places and experiences from the Caribbean.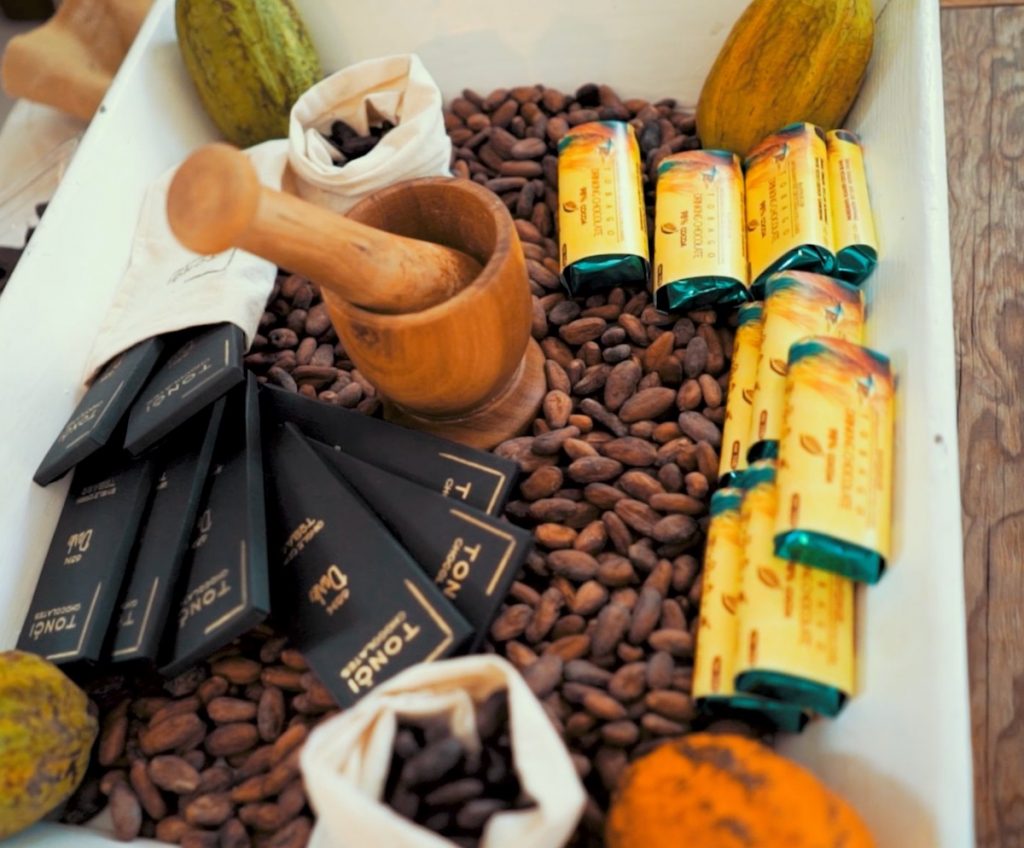 Leve is Now Exceptional Caribbean
Over the years, Leve has morphed from an idea into an event. And now, through Exceptional Caribbean, Leve lives on.
While Leve the Event was about raising awareness, celebrating and showcasing exceptional Caribbean lifestyle and talent in the form of an event, Exceptional Caribbean aims to build on that, by bringing about concrete exchanges through a digital platform.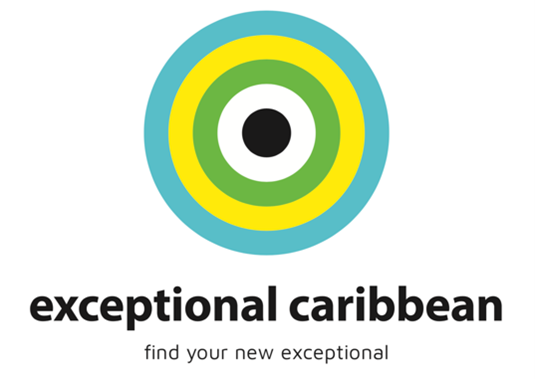 Exceptional Caribbean aims to create authoritative and authentic content that positions and promotes the Caribbean as an exceptional place to live, work and play.
We want to create a 'buzz' about the Caribbean and about 'things Caribbean'.  We want the world to fall in love with our 'Caribbean-ness', and for us to fall in love with ourselves.
Exceptional Caribbean aims, ultimately, to create a platform to exchange exceptional Caribbean products, services, opportunities and talents. 
Leve was made possible through the tremendous effort, skills and dedication of some really amazing people. Meet the team that works behind the scenes to make Leve a reality.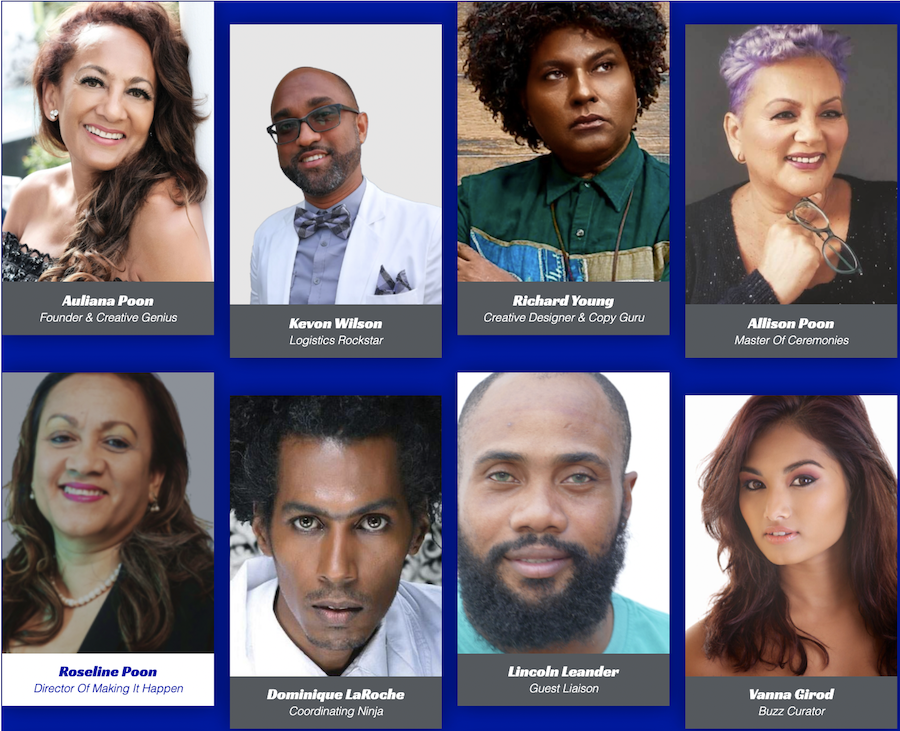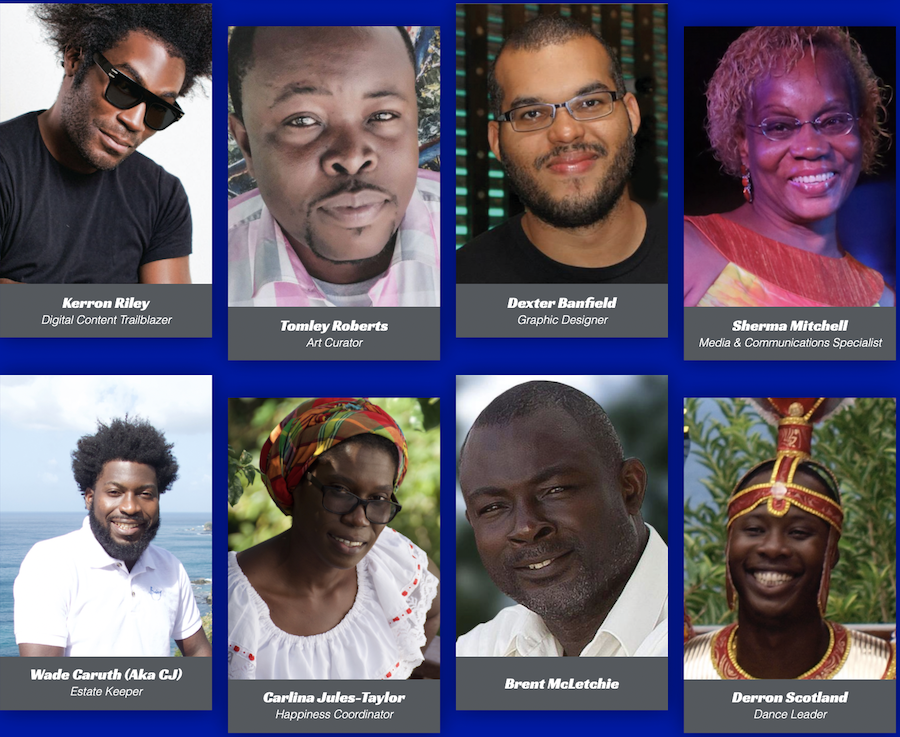 We have received support throughout the years from a number of partners who have shared our vision. These partners include Angostura, Alstons Marketing Company Limited (AMCO), Aqua Pur Water, Being Sustainable, Black Opal, Bmobile, Brydens Trinidad and Tobago, Caribbean Airlines, Caribbean Print Technology, Caribbean Spring Water, Coco Republic, Dianne Tea Shop, Discover Dominica Tourism Authority, Lonsdale Saatchi & Saatchi, Macfarlane Design Studios, Ministry of Tourism of Trinidad and Tobago, National Lotteries Control Board (NLCB), Quality Coconuts, Romance Gardens, Sacha Cosmetics, Scrip J Printing, Tonçi Chocolates, The Tobago House of Assembly's Division of Enterprise Development and Finance, the Division of Information, the Division of Tourism, Culture, and Transportation, and the Division of Works, Tourism Intelligence International, Unit Trust Corporation, Villa Being, and Zenon Designs. We look forward to partnering with other companies and organizations that share our passion and mission to uplift the Caribbean.
A very special thank you to our Leve patrons Dr. Tsoiaffat-Angus (the former Presiding Officer of the Tobago House of Assembly), Patron of Leve 2018, and H. E. Aad Biesebroek Ambassador European Delegation to Trinidad and Tobago.
Thanks also to our media partners – Jacqueline Johnson, Caribbean Media Partners, CNC3, Cup of Joe, The Express, The Guardian, JCD & Associates, LoopTT, Newsday, Stephen Cummings, Tobago Channel 5, and TV6.
Special thank you also, to the late Sherma McDougall, who supported us tremendously throughout the years.
Other partners include Sydney 'Sugars' Jefferson Grant, Paul Joseph, and our masseurs Christian Lassalle and John Malcolm.
Here are Related Articles That Might Also Interest You