Caribbean Culture: 9 Strange & Spectacular Easter Traditions
Are you ready to embark on a journey through the Caribbean's rich culture and traditions? Easter is a special time of year in this region, and it's filled with unique customs that you won't find anywhere else in the world. From the thrill of goat racing in Tobago to the colorful Easter parade in Curaçao, there's something for everyone to enjoy. So, let's dive into the heart of Caribbean culture and uncover the fascinating Easter traditions that make this region truly unforgettable.
1. Good Friday Bobolee in Trinidad
The Good Friday Bobolee is an age-old Trinidadian tradition where effigies, representing Judas Iscariot, are beaten, and burned in public places. This symbolic act is meant to rid communities of evil and betrayal, and it's a powerful reminder of the importance of forgiveness during the Easter season.
The time of day when people come out to beat the Bobolee can vary, but it is usually in the morning or early afternoon. The exact time can depend on local traditions and customs, as well as the location of the display. The beating and burning of the Bobolee is typically accompanied by prayers, hymns, and other religious observances.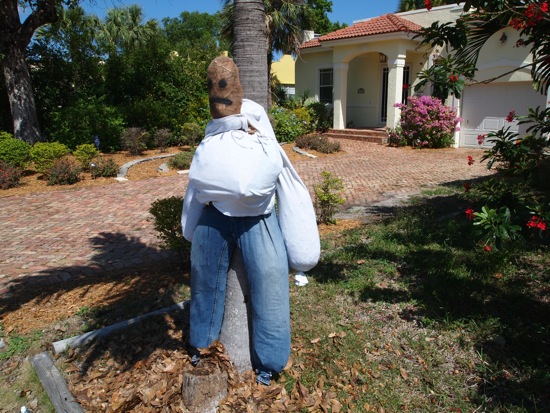 It's not just about bunnies during Easter in the Caribbean! In Tobago, goat racing is a highly anticipated event held on Easter Tuesday. Locals and visitors alike gather to cheer on their favorite goats as they race to the finish line, making this a must-see spectacle for anyone looking to experience authentic Caribbean culture.
The event is held at Buccoo Village and draws large crowds of both locals and tourists. In addition to the races, there are also food and craft vendors, live music, and other entertainment. The goat racing tradition in Tobago is believed to have originated from the island's history of goat farming, which was an important part of the local economy. Today, the sport has become a beloved cultural event that celebrates the island's unique heritage and traditions.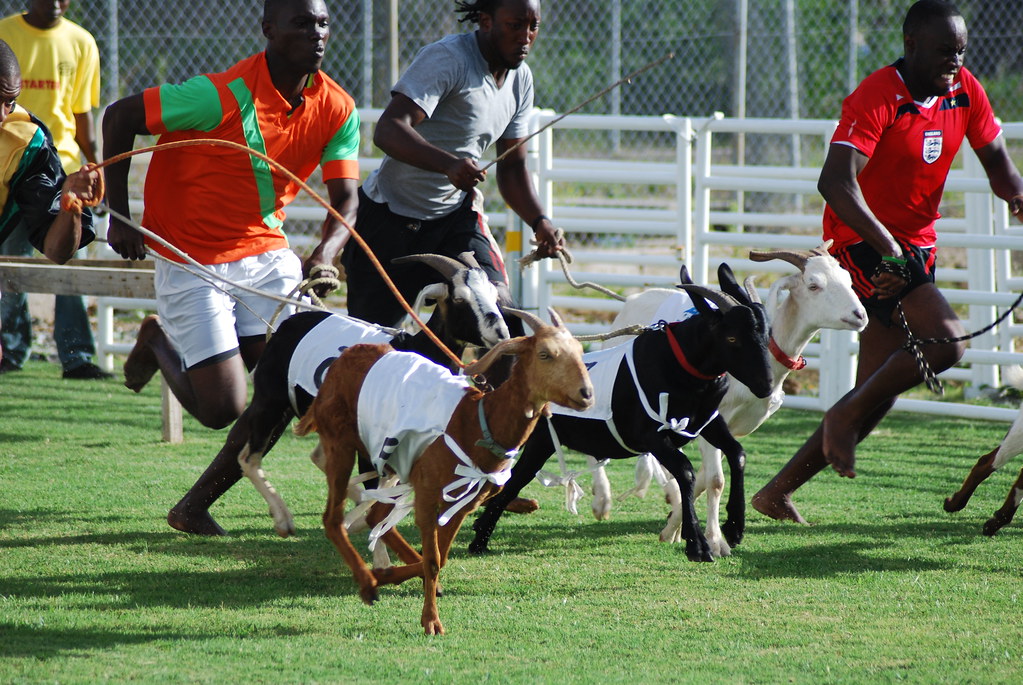 Kite Flying is a popular Easter tradition in many Caribbean countries, including Trinidad and Tobago, Barbados, and Guyana. Families and friends come together to create colorful, intricately designed kites that fill the sky with a dazzling display of shapes and patterns. During Easter, people of all ages take to the parks, beaches, and open spaces to fly kites.
The kites are often made from bamboo sticks and brightly coloured tissue paper and can be in various shapes and sizes. Some kites are even designed to make a musical sound as they fly. This festive activity symbolizes the ascension of Christ and the joyous spirit of the Easter season. It is seen as a symbol of hope, renewal, and new beginnings. It brings families and communities together, and is often accompanied by music, food, and other festivities.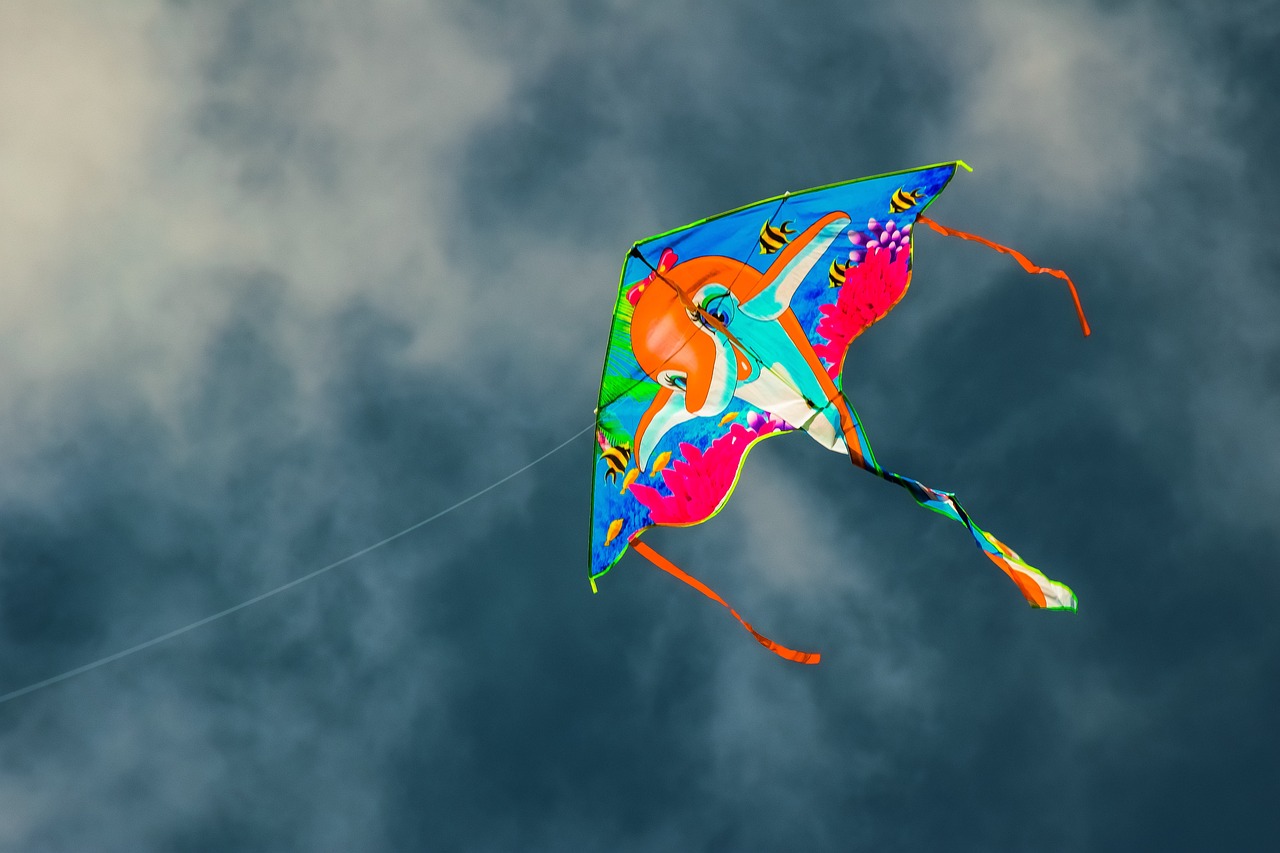 No Caribbean Easter celebration would be complete without indulging in delicious hot cross buns. These spiced, sweet buns are adorned with a symbolic cross and are often enjoyed with a cup of tea or cocoa, making them a perfect treat to share with loved ones during this special time of year.
In Jamaica, Hot Cross Buns are often made with spices such as nutmeg and cinnamon, and sometimes include raisins, currants, or mixed peel. In Trinidad and Tobago, Hot Cross Buns may be made with coconut milk, and sometimes include grated coconut or spices like allspice.
In other parts of the Caribbean, Hot Cross Buns may be made with variations such as molasses, ginger, or even rum. They are often served warm and may be enjoyed with butter or cheese.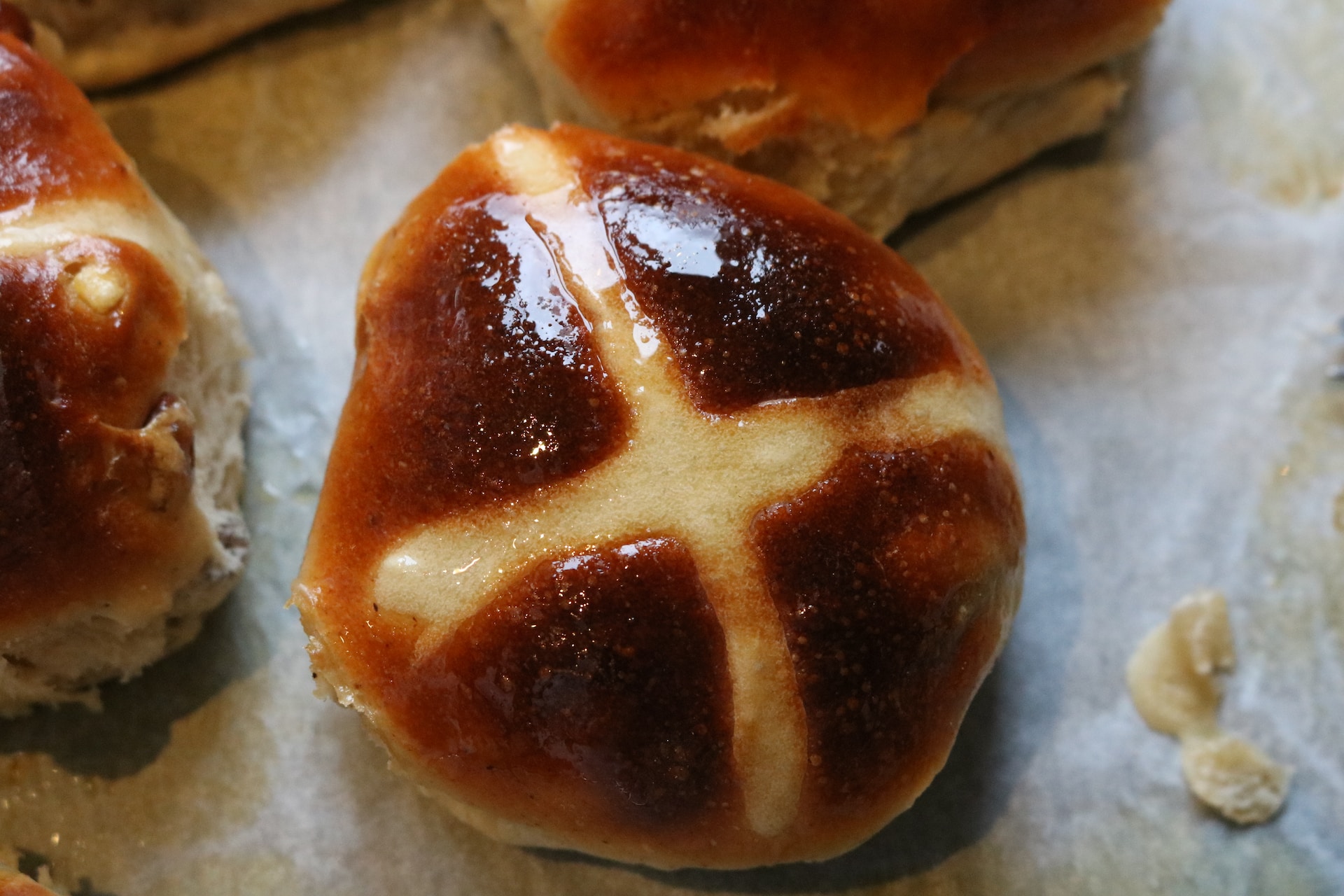 5. Eating Fish on Good Friday
As a nod to their deeply rooted Christian faith, many Caribbean people abstain from eating meat on Good Friday. Instead, they feast on a variety of scrumptious fish dishes, showcasing the diverse and flavorful culinary traditions of the region. This tradition dates back to the Roman Catholic Church's practice of abstaining from meat on Fridays during Lent, the period of 40 days leading up to Easter Sunday.
There are many different types of fish dishes that are popular in the Caribbean, including fish stews, fish cakes, saltfish and fried fish. Some popular fish species that are commonly consumed on Good Friday include kingfish, red snapper, and flying fish.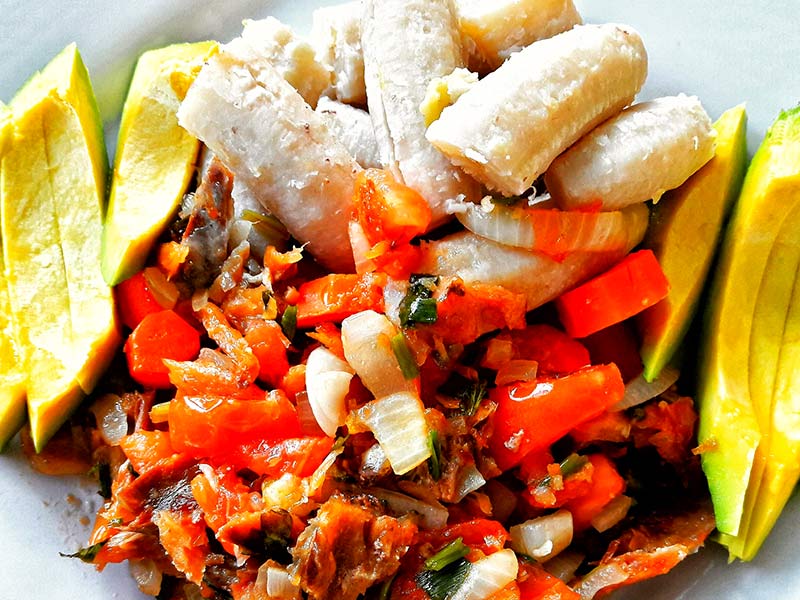 6. Bleeding of the Physic Nut in Barbados
The "bleeding" of the physic nut tree is a mysterious natural phenomenon that occurs in Barbados during the Easter season. Locals believe that the red sap which oozes from the tree's bark symbolizes the blood of Christ, and it serves as a powerful reminder of the sacrifice made for humanity.
Bleeding of the Physic Nut involves making a small incision in the trunk of the tree and collecting the sap that flows out. The sap is then applied to the skin as a traditional remedy for a variety of ailments, including arthritis, rheumatism, and skin conditions.
Easter in the Caribbean is synonymous with quality time spent with family and friends. Many people flock to the beach to enjoy the sun, sea, and sand, making this a perfect opportunity to unwind and create lasting memories together.
A beach day with family in the Caribbean during Easter is an opportunity to experience the region's beautiful beaches and crystal-clear waters while spending quality time with loved ones. The day typically starts early in the morning, with families packing sunscreen, towels, beach chairs, and plenty of water.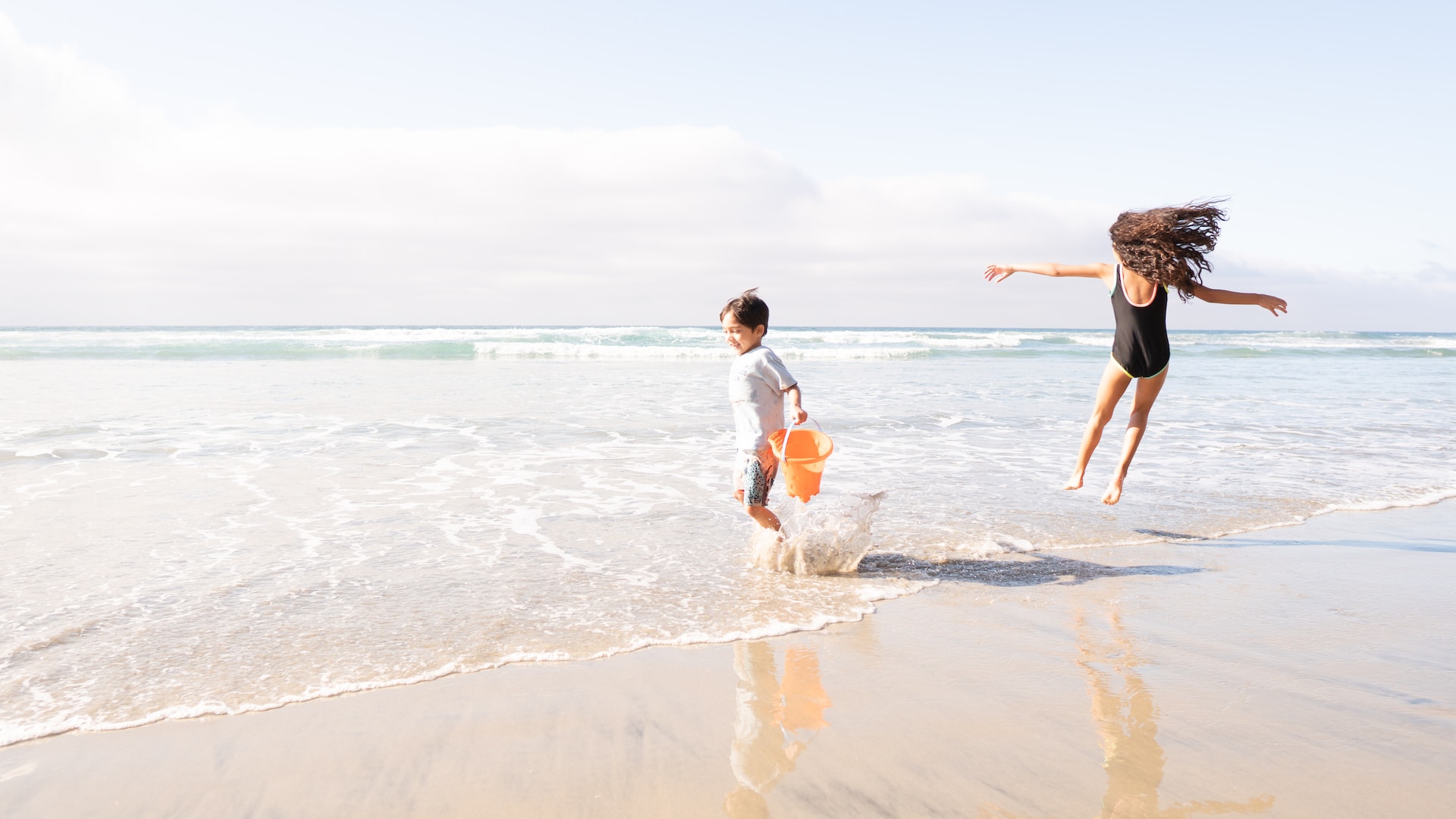 Easter in Haiti wouldn't be complete without the vibrant Rara festival. This unique celebration features mesmerizing music, dancing, and colorful costumes, and it's an integral part of the Haitian cultural experience.
Rara is a traditional Haitian festival that takes place during the Lenten season, typically starting on Ash Wednesday and ending on Easter Sunday.
9. Easter Parade in Curaçao
The Easter parade in Curaçao is a dazzling display of creativity and craftsmanship. Locals come together to showcase their beautifully decorated floats, and it's a fantastic opportunity to immerse yourself in the lively atmosphere of Caribbean culture.
The parade typically begins in the early afternoon and follows a route through the streets of Willemstad, the capital city of Curaçao. Participants include local marching bands, dance groups, and cultural organizations, all of whom showcase their talents and traditions.
Easter in the Caribbean is an enchanting time filled with unique customs and traditions that showcase the rich culture of the region. Enjoy feasting on hot cross buns or flying kites with loved ones.
Here are Related Articles That Might Also Interest You