Do These 7 Things Now to Run Fast Like the Incredible Usain Bolt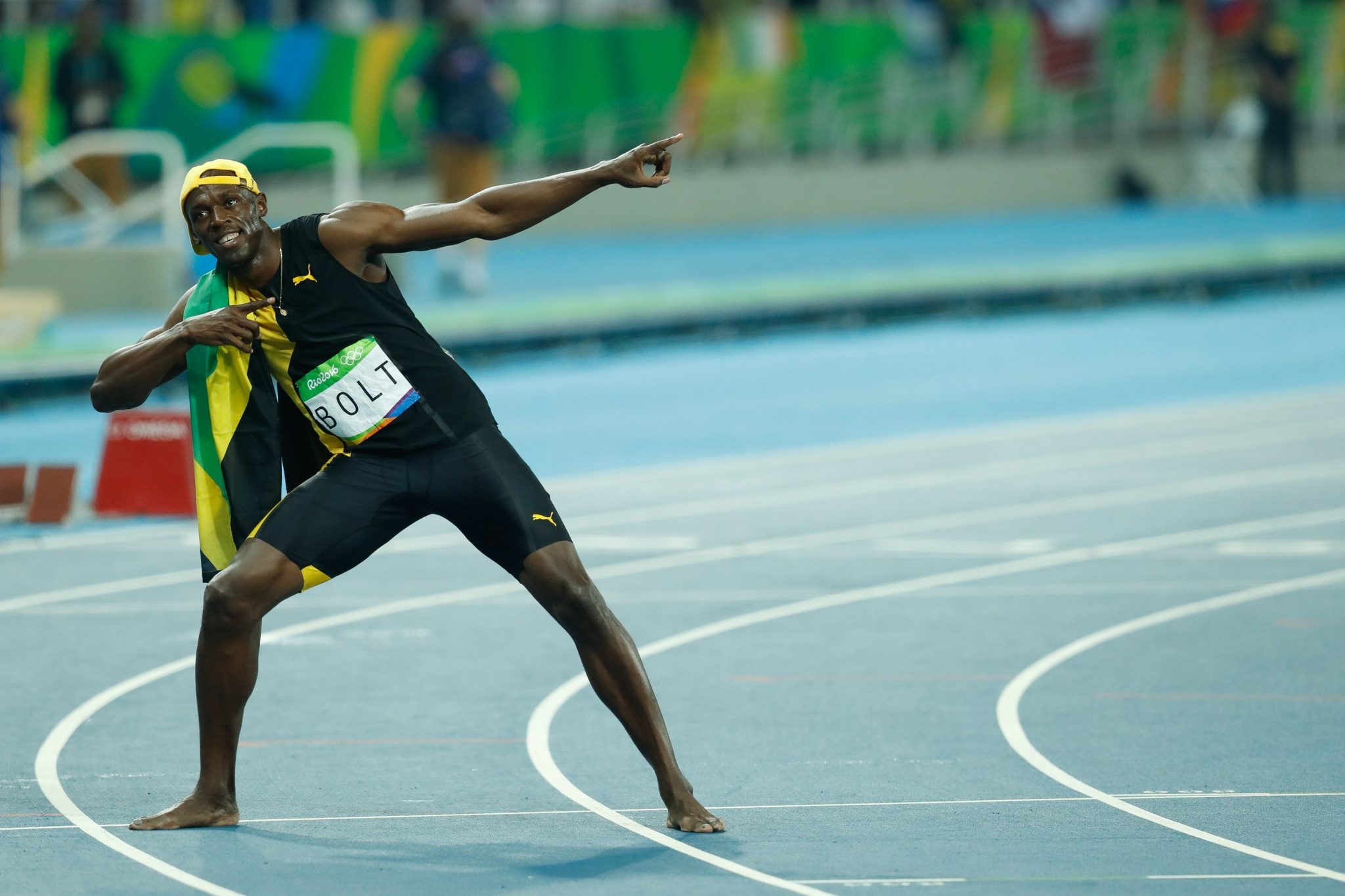 Jamaican-born Usain Bolt is widely considered the 'fastest man alive', but we dare to say that no one has ever been faster, alive or dead. In terms of scientific, documented human speed, Usain Bolt, a son of the Caribbean, is in fact, the fastest man ever.
Usain Bolt's Beginnings – Here's What He Did
Usain Bolt was born on the 21st August 1986 in Sherwood Content, Jamaica. Considered one of the best sprinters of all time, and one of the Caribbean's most famous athletes, Bolt from a young age always knew he would be involved in sports and athletics. His childhood involved him playing a lot of football and cricket; this athleticism continued and by the age of twelve, Bolt had become the fastest runner over the 100 metre distance in his primary school.
Upon his entrance to secondary school, Bolt focused on other sports and was involved in the school's cricket team. It was on this team, where his cricket coach would observe Bolt's speed and urge him to try out for track and field. Bolt was trained by Pablo McNeil, a former Jamaican sprinter, who encouraged Bolt to put his energy into track and focus on improving.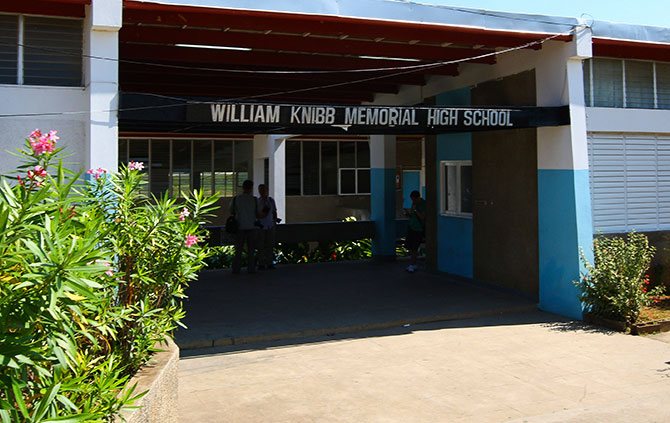 Success and Record-breaking Races
In 2001, Bolt won his first medal, a silver medal, in a 200-metre race in the Caribbean Free Trade Association (CARIFTA) games. He continued to be successful in track and in 2002, became the youngest world junior gold medalist, winning the only individual gold medal at this event.  Excelling in the 200 metre, 400 metre and 4×100 metre relays, Bolt continuously broke records and his own personal records. He continued on to win four gold medals in the 2003 CARIFTA games and became the World Youth Best setting a new record for the 200 metre in the 2003 Pan American Junior Championships.
Usain Bolt Bounced Back After These 3 Setbacks
In 2004, Bolt officially made the turn to professional track athlete. He went on to win three gold medals in the 2004 CARIFTA games and made it to his first Olympics in 2004, Athens. Eliminated in the first round of the 200-metre due to a leg injury slowing him down. In 2005, recovered from his injury, Bolt entered the World Championships ready to improve and overcome the disappointment of the 2004 Olympics.
He would then become injured again in the finals of the World Championships, placing last. Later involved in a car accident and in 2006 suffered a hamstring injury yet again, he withdrew from the Commonwealth games and his training became further prolonged until his recovery. Despite the series of injuries, Bolt would not let these issues hamper his determination.
In September 2006, at age 20, Bolt was back.  He won his first senior international silver medal in The IAAF World Cup in Athens, Greece and in 2007, Bolt broke the national record in the 200-metre, a 36 year old record, at the Jamaican Championships. He also won a silver medal at the World Championships for the 200-metre and another silver for the 4×100-metre.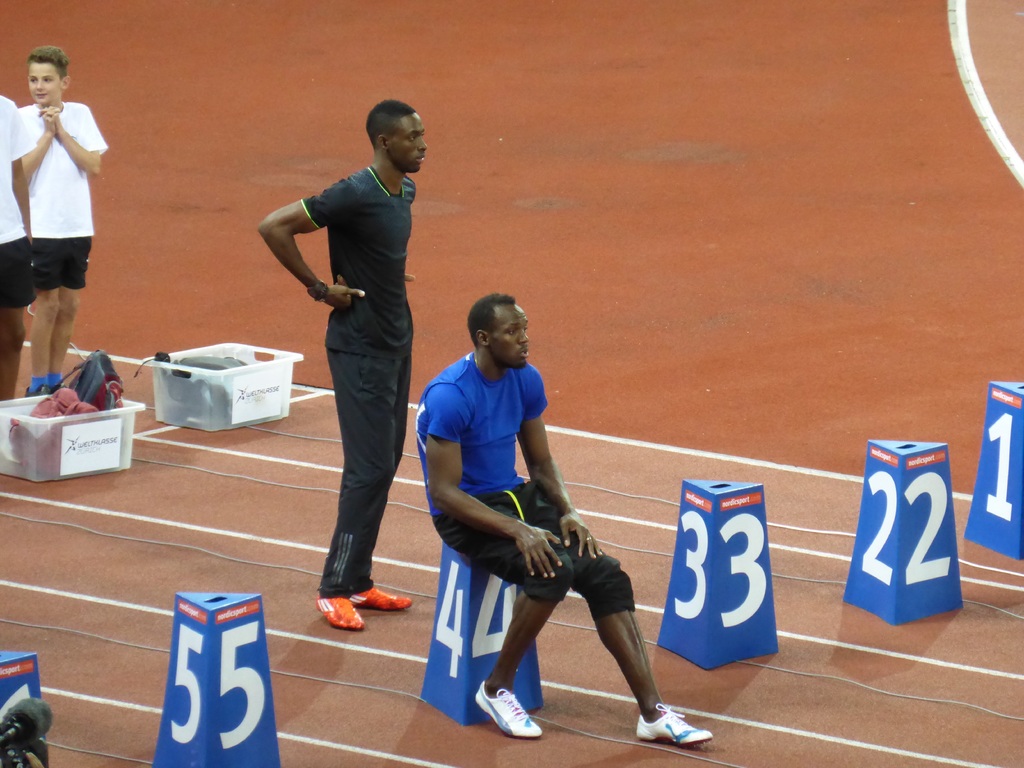 These 19 Things Prove that Usain Bolt is the

Fastest Man Ever
Pushed to further succeed after winning international silver medals, Bolt further beat his own personal run times. On the 31st May 2008, Bolt set a new 100-metre world record at the Reebok Grand Prix in the Icahn Stadium in New York City. That summer, Bolt entered both the 100-metre and 200-metre races in the Beijing Summer Olympics. Expected to win both races because of his new record, Bolt did just that, beating his own record in the 100-metre.
Bolt set world record times in the 100-metre, 200-metre and 4×100-metre relay. He became an eight-time olympic gold medalist and unprecedentedly won gold in both 100-metre and 200-metre in three consecutive Olympic Games (2008, 2012 and 2016), the only sprinter to ever achieve this.
Bolt has been awarded the Laureus World Sportsman of the Year on four occasions (2009, 2010, 2013 & 2017) and the IAAF Male Athlete of the Year six times (2008, 2009, 2011, 2012, 2013, 2016) and has won a total of 19 international gold medals, the highest number in history for an Olympic sprinter.
Eat These Two Things to Run Fast Like Bolt
Many Caribbean athletes are excelling on and off the field. Their success at the races can be attributed to dedication, focus and diet. Professional athletes don't get to the top by accident. It takes superhuman levels of time, dedication, and focus and of course, paying attention to what they put in their stomach. Usain Bolt is no different. Bolt's speed is largely attributed to genes but also to diet. He eats these two things every day to stay in top shape – lots of proteins and plenty of vegetables.
Do These Seven Things to Win Your Next Race – Advice from Usain Bolt Himself
In this short video Usain gives seven secrets to running fast and winning races. These are seven things he perfected over the years when at the races. Follow these seven pieces of advice from Usain to win your next race. Click on the video below.
Super Sprinter Bolt is Worth This Much in 2021
Usain Bolt, internationally known as the fastest man alive and nicknamed 'The Lightning Bolt,' made many guest appearances on American late-night shows, appearing with Ellen, James Corden, Graham Norton, Jonathan Ross and even made an appearance on Saturday Night Live.
Bolt cut deals and acquired sponsorship and endorsements by some of the top brands in the world including Puma and Gatorade. He was featured in a Virgin Airlines advertisement; he has collaborated with headphone maker Soul Electronics to design his own line of headphones; he has a range of signature watches with Hublots and is the owner of Tracks & Records, a chain of restaurants in Jamaica.
At the end of it all Usain built an empire for himself and in 2021 was estimated to have a networt of approximately US $60 million.
In 2017, Bolt announced his retirement after another hamstring injury during the World Championships. Despite his retirement from athletics, Bolt remains one of the world's and the Caribbean's most popular athletes. With unbeatable world records and eight gold medals in consecutive Olympics, Bolt remains the fastest man alive.
The Caribbean is certainly proud of this Son of our Soil. He continues to be an inspiration to all.
Here are Related Articles That Might Also Interest You