Barbados is an Exceptional Caribbean Location to Live, Work and Play.
Here's Why.
Barbados is a Premier Island in the Caribbean
A stable and deeply democratic sovereign island state, Barbados is a premier island in the Caribbean to live, work and play.
Known for its beaches and cricket – its national sport – the former British colony has a dual heritage: English – evident in its stone-built Anglican churches and Saturday horse races – and African, reflected in its music and dance.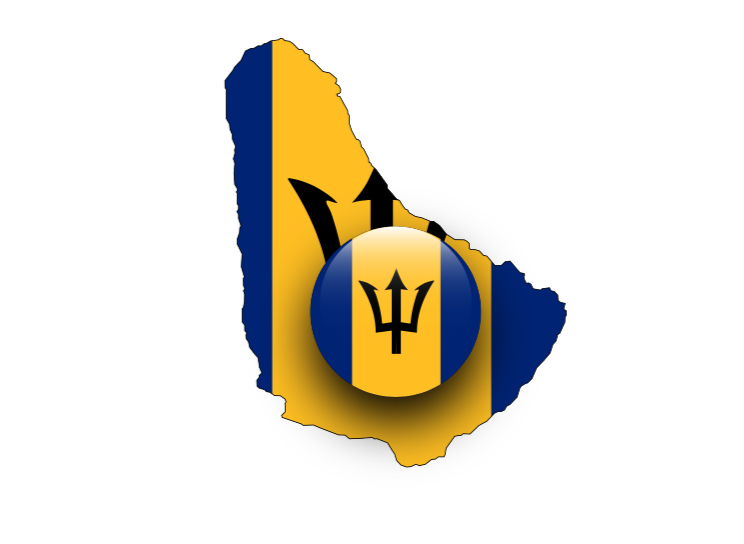 A Coral Island with 365 Days of Sunshine
Barbados, a largely flat coral island, is part of the Caribbean archipelago located east of both Saint Lucia and Saint Vincent and 250 miles north-east of Trinidad and Tobago. As the most easterly island in the Caribbean, many Barbadians boast (somewhat tongue-in-cheek) that, in the Caribbean, the sun rises first on Barbados. In fact, they almost guarantee 365 days of sunshine to their tourists.
Rugged and Scenic Topography
Barbados has its own unique and quirky geographical attributes. There are flatlands, hills, valleys, coastal areas, terraces, rugged cliffs, caves, tropical rainforests, coral reefs, mangroves and much more. Unlike some of the neighbouring Caribbean islands, Barbados is non-volcanic and is primarily composed of coral limestone (over 80%).  This explains its pure white sanded beaches. At the same time, its relatively flat topography made it ideally suited for sugar plantations.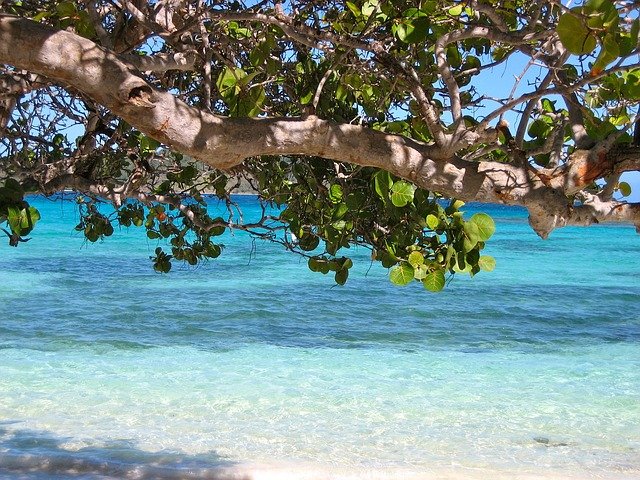 With a size of 430 sq. kilometres Barbados is one-third the size of New York and half the size of Berlin. In terms of area, it is the 6th largest English-speaking Caribbean island nation.  Barbados is often referred to as 'Little England' or the Switzerland of the Caribbean and not without reason.  This safe, clean and well-organised island is indeed the host of many international organisations that operate in the Caribbean including the European Union and the Pan-American Health Organisation. 
A Largely Black Population Base
With a population of 287,000 people in 2020, Barbados is similar to a small city in the United States. Cities such as Orlando (Florida) and Anchorage (Alaska) have similar population sizes as Barbados.
Barbados' population base is predominantly people of colour (95% – black and mixed). Only a small percentage of the population (2.7%) are white.
One of the amazing features of Barbados is that all people of Barbados, including and especially white Bajans, are Bajan first.  This is most interesting as in other islands, persons refer to themselves as Indian, African, Chinese or white, rather than the nationality of their island.  This unity is an important ingredient in ensuring the stability and prosperity of Barbados.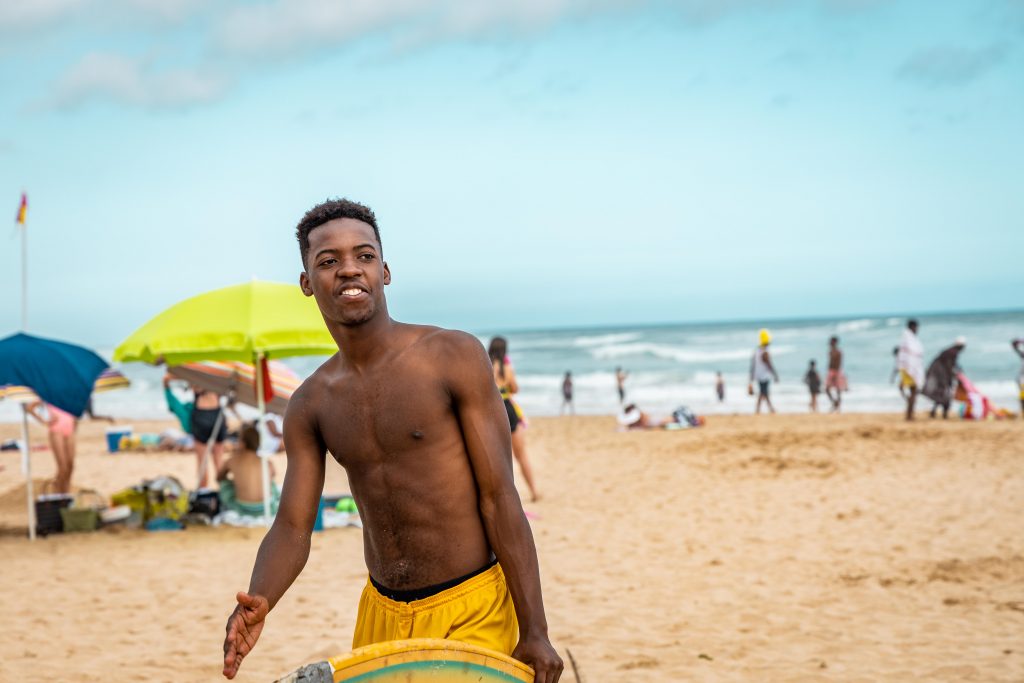 Barbados is One of the Most Democratic Countries in the World
Barbados is a democracy that regularly holds competitive elections and upholds civil liberties. And unlike Grenada, Jamaica or Trinidad and Tobago, Barbados can boast of uninterrupted democracy since its independence from Britain in.  (See article on Democracy in the Caribbean).
A Rich Historical Patrimony
Barbados may be a small island, but it still has an incredibly rich history. The first indigenous people were Amerindians who arrived from South America. They made their new home in Barbados along the coast, leaving behind hardly any trace except for a few fragments of tools made of shell, utensils, refuse and burial places which convey but a mystery of their time.
In the mid 1530s, the Portuguese came to Barbados en route to Brazil. It was at this time the island was named Los Barbados (the bearded-ones) after the Bearded Fig Trees.
Barbados was under British rule, from 1625 until it became independent in 1966. The British brought West Africans as slaves to work the sugar plantations.
Today, Barbadian life embraces its diverse combination of influences, making it a unique 'melting pot' of local Barbadians or 'Bajans,' most of whom are of African descent because of the large West African slave trade in the island's early history.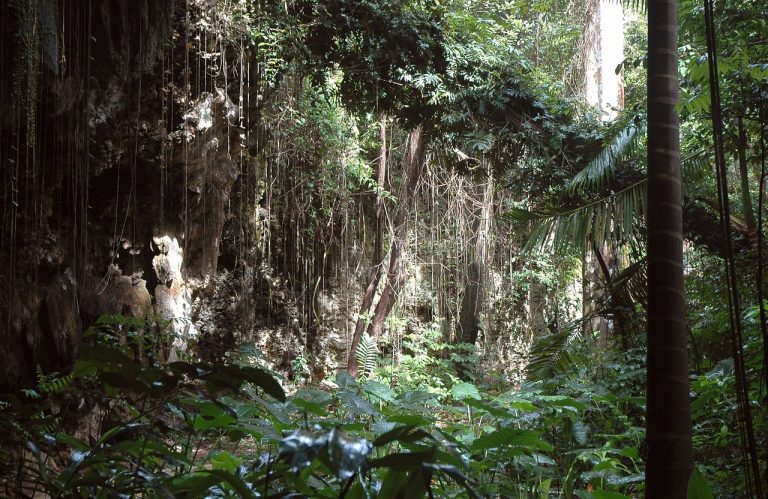 A Fascinating and Unique Melting Pot
Two very distinct influences bleed into the culture of Barbados – one is English, the other is African. This blend of African and English cultural influences makes Barbados a fascinating and unique melting pot. From English settlement to slavery and Emancipation, and finally to its Independence, Barbados today continues to be shaped by its British and African heritage. The Government, parliament, schools, religion and language are all based on the British influence.
However, the music, cuisine, dance and festivals are mostly influenced by the islands' African heritage. You will find music such as soca, calypso, tuk and spouge, all of which are influenced by its African roots. National dishes of Cou cou, cassava and callaloo are all dishes entrenched in slavery.
And you can't talk about Barbados' culture without mentioning Crop Over.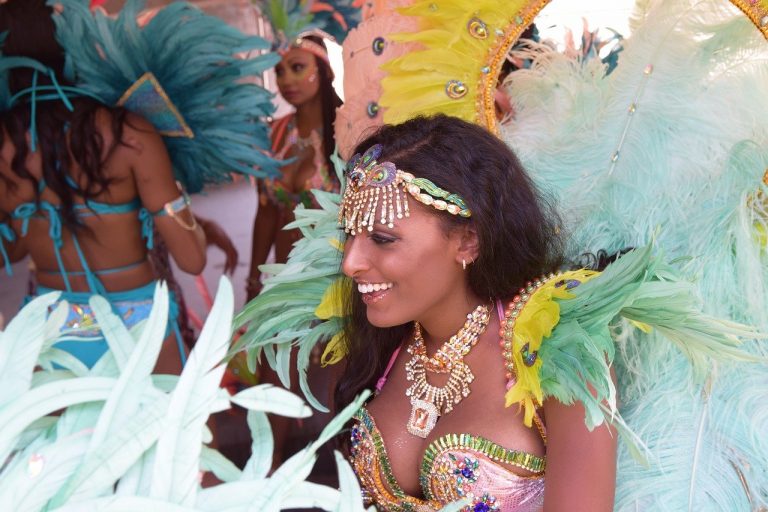 While a very tiny island on the global stage, Barbados has given birth to globally influential people. First you have R&B icon and entrepreneur extraordinaire, Rihanna Fenty who has topped the billboard charts 14 times over the course of her career with hits like "Work", "Diamonds", "We Found Love" and "Umbrella".
In the sports arena, we cannot forget Sir Gary Sobers (master cricketer), Olympic medallist Obadele Thompson, and not to mention nearly a dozen well-known cricketers. And don't forget famed sport announcer and cricket journalist, Tony Cozier.
Barbados has produced a few well-known literary authors. Among the top authors internationally acclaimed Barbadian poet, essayist and historian Edward Kamau Brathwaite, whose prolific writings sought to assert the identity of Caribbean peoples and their African roots. Others include: Austin Clarke, George Lamming, Karen Lord, Andrea Stuart and many others.
The Jewel of the Caribbean
Barbados is affectionately known as the 'jewel of the Caribbean'.  Historically the stomping ground of the well-to-do British nationals, Barbados is easily one of the most mature Caribbean tourism destinations.
Barbados offers the traditional "three S's" – Sun, Sea and Sand (oh, and don't forget the 4th S – sex), as its primary attraction, branching out in recent years to include sports, heritage, culture and eco-tourism. The tourism industry in Barbados today occupies a position of economic and developmental importance quite similar to the sugar industry in colonial times, embraced as an economic saviour and actively championed by the government.
Whether you are looking for a peaceful escape from your busy city-life, or an active adventure, Barbados is an ideal destination for you. Indulge your senses in the local flavors and choose from fine dining in the St. Lawrence Gap, The West Coast, along Accra Beach or try out the spicy Bajan street food in Oistins. Get your adventure on by exploring local caves, surfing, scuba diving, swimming and hiking in the natural beauty of Barbados. Enjoy pristine, white, sandy beaches. Sunbathe with 365 days of sunshine. And discover this tropical island through the eyes of a welcoming local tour guide. Perfect for families, singles, couples, adventure enthusiasts and everyone who is looking for some good room, rum and relaxation.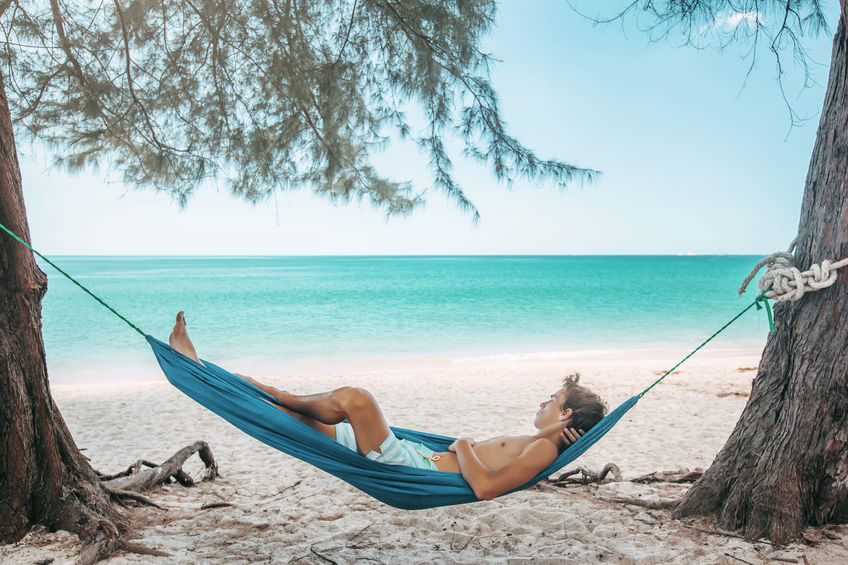 5 Little-Known Fun Facts About Barbados
Did you know that Barbados is geologically unique? It is actually two island masses that merged into one over many years[1].
Did you know that Barbados is the closest Caribbean island to West Africa, making it a historically important port of call for the slave trade?
Did you know that Barbados is considered the birthplace of rum? Mount Gay distillery – founded in 1703 – is believed to have produced the oldest rum found anywhere in the world[2].
Did you know that Barbados has the third oldest parliament in the world, with uninterrupted parliamentary governance since 1639? [3].
Did you know that while considered a 'Caribbean' island, Barbados is in fact not located in the Caribbean Sea? It is completely surrounded by the Atlantic Ocean[4].
Find out more about your favourite Caribbean destinations here.
Tell us what you love about Barbados in the comments section below.