Living Medicine: Tools, Tips and Tricks to Live your Best Life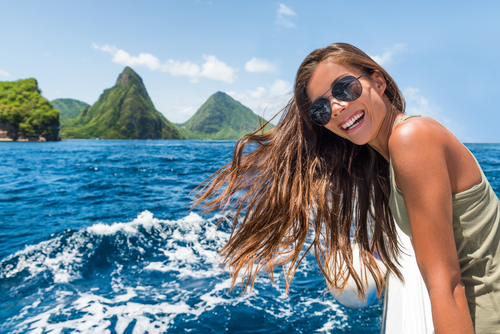 This is one of the most captivating, well-written and easy-to-read books on health, wellness and wellbeing that I have read. Written by the 102-year old still-practicing Medical Doctor, Gladys McGarey, who grew up in India, and is internationally-recognised as the 'Mother of Holistic Medicine', this is a must-read book for all those wanting to up their game and to benefit from her precious insights. This book serves as an introduction as well as a guide to what it takes to create true healing and individualized well-being. 
Hidden Nuggets to Create True Healing and Individualized Well-Being:
1. Everyone owns their own personal home – their bodies. Dr. Gladys tells us to become the CEO of our own bodies and to ignite our own Life Force. Don't outsource looking after yourself. Uncover the physician within you! Be Response-able for your own health.
2. Creating a Balance among physical, mental and spiritual wellbeing are key because how we choose to eat physically, feed our minds and nurture our spirits is truly what keeps us alive.
3. The foundation of Living Medicine is the 6 Ls – Life, Love. Laughter, Labour, Listening and Learning ( I added the 6th L).
4. Effective health care must encompass BOTH the ART of healing and the SCIENCE of Medicine.
5. A paradigm shift in health care is essential – a transformation from a commodity 'industry', to a 'ministry' of human service.
Dr. Gladys shows you how to access your own inner healer – that natural healing process inherent in every human being – and live a fuller, more meaningful life.
Well worth the read. Even better, take heed and implement some of these insights into our own lives. In that way, medicine becomes alive – you will be Living Medicine!
In her companion book, hot off the press in 2023, The Well-Lived Life, Dr. Gladys McGarey offers six secrets to Health and Happiness at every age:
1. You are here for a reason – Find your juice!
2. All Life Needs to Move – Don't feel stuck, Let Go and Get cracking!
3. Love is the most powerful Medicine – Love yourself into healing
4. You are never truly alone – Build your community. Connect!
5. Everything is your teacher – Learn from everything everywhere and even from impossible moments
6. Spend your Energy Wildy – Don't hold back! Its once to live and once to die too!
You may also be interested to read "The Body Keeps Score". The book will teach you not to judge others that we perceive to be less competent or less able or just different. We will learn to ask not what is WRONG with you, but what HAPPENED to you.
"Ikagi" is also an interesting book about finding your purpose. It contains Japanese Secrets to a Long and Happy Life.
Another book, "Life Force", by Tony Robbins also encourages you to be the CEO of your own body. Tony offers a journey into Longevity and all that is possible both naturally as well as with medicine, including proper diagnostics.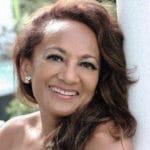 Dr. Auliana Poon is the founder and Managing Director of Leve Global and Exceptional Caribbean.
Auliana loves the Caribbean and believes in its people. Her personal mission is to change the world; to transform our societies. And this is precisely why she has spearheaded Exceptional Caribbean – a continuing mission to elevate tourism, trade and lives.
Here are Related Articles That Might Also Interest You