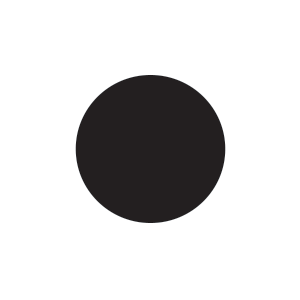 A Foremost Fine Artist from Trinidad and Tobago
Kenwyn Crichlow is one of the foremost fine artists in Trinidad and Tobago, and the wider Caribbean. He has a passion for transforming colour materials into palpable experiences through his paintings. Such is the foundation of his studio practice. Crichlow's works have been exhibited in many places, including Port of Spain, Miami, Bridgetown and London.
In his collection dedicated to Leve 2018, he engages the spiral, its curving lines, turning, and stretching upwards in communion with notions of ascent and aspiration. Crichlow wants these paintings to amplify understanding of the spiral as a discipline of measured certainty, and the "undisciplined" meander as transcendent spirit that opens colour material into "the thing itself" – that underlying sensibility; that barely controllable winding through sights and sounds, into intimacies of taste and smells, a-slipping and a-sliding into a language of sensual peril, hope and pleasure. 
Crichlow tutored many local artists including his co-exhibitor, Tomely Roberts.  He was a lecturer at the University of the West Indies, Department of Creative and Festival Arts. This is his history, his past, which may be good to know.
The present exhibition is "the here and now", a defining moment in which the promise of tomorrow suspends.
In his Leve 2018 collection, Into Lighted Space, the square is the stage, the certainty on which the spiral is discipline and the meander a flirtation with freedom.
'Into the Light' Art Exhibit  of Ken Critchlow