Saint Francis Resort & Marina
Great Exuma, Bahamas, W.I.
Feel the heartbeat of the Bahamas and the essence of her Soul!
Overview
8 full service spacious ocean front Bungalows.
Located only 10 minutes from the main island, St. Francois Resort and Marina pride itself on being one of Bahamas' hidden gems. If you're looking for to disconnect from the outside world, then this is the place for you!
Enjoy our walking trails, white sand beaches, water activities or simply relax at our on site restaurant and bar.
Come unwind today!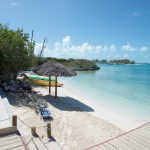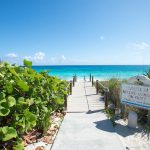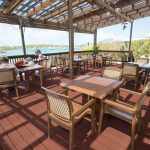 Amenities, Services & Experiences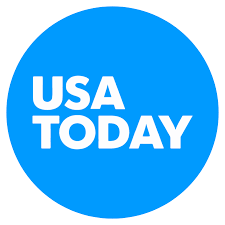 Guests at the hotel enjoy a five-mile stretch of white-sand beach and lots of peace and quiet in which to recover from the everyday stress of 21st century life.

St Francis Resort offers a 5 mile white-sand beach for your enjoyment, as well as a variety of water activities including snorkeling on Exuma's most wonderful reefs, Hobie Cat sailing from island to island, and kayaking around Stocking Island's blue holes, a network of underwater caves.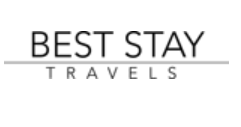 In harmony with Nature and Off-Grid. Off-the-beaten-path beach vacation. For glassy, gem-coloured water, condo-free beaches, affordable accommodations, and some the best sailing grounds in the world.
"When we arrived we were stunned by the gorgeous views. This place is secluded, beautiful and gives the best of both worlds, R+R and adventure! There are tons of beautiful spots to discover, we loved kayaking to chat and chill, and exploring different beaches nearby. Staff were absolutely incredible, helping us with everything we needed. Food was also incredible, we didn't have a bad meal." – Breann M
"St. Francis Resort on Stocking Island is true paradise! The views from our room were breathtaking – ocean on one side and the bat on the other. The moment we arrived we were treated with some of the best hospitality we have ever experienced. The staff and food were amazing! " – Kelly M
Exceptional Caribbean Recommended