Trinidad's Leading Rum Brand 
Overview
If you're beach-bound in the Caribbean and the rum is calling you better know what you getting into. When it comes to quality rum, you can't get better than Angustura, one of the Caribbean's leading rum producers with a superb collection of rum brands and the world's market leader for aromatic bitters. 
Many Angostura rum brands have been around for generations in the Caribbean. Angostura rums have won top awards at many international competitions and have been named 'the world's most awarded rum range' by the Rum Masters.
Angostura many award-winning brands include:
Angostura® 1824

Angostura® 1787

Angostura® 1919

Angostura® 7 year old rum

Angostura® 5 year old

Angostura® Reserva
Angostura® Single Barrel

White Oak

Forres Park Puncheon

Fernandes Black Label

Royal Oak,
Angostura® AMARO

Angostura® orange bitters

Angostura® aromatic bitters

Angostura® Lemon Lime and Bitters

And the latest addition, Tamboo
Angostura® aromatic bitters formula and packaging have not changed since the first bottle was introduced in 1824.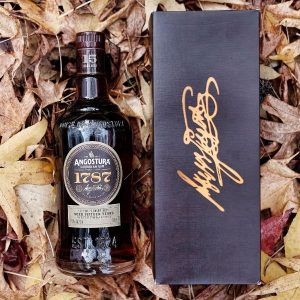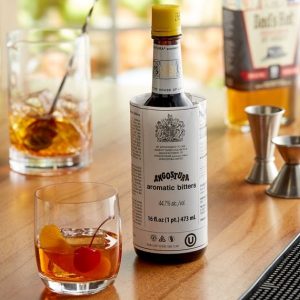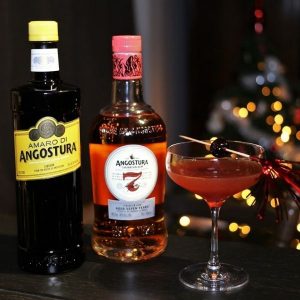 You can't have an old fashioned, a classic bitters and soda, or Manhattan without Angostura. It's easily the most well-known bitters brand in the world, not only for its flavor but also that iconic paper-wrapped bottle.

Angostura 1919 is a wonderfully versatile rum, with plenty of vanilla and spice from oak mingled with the brown sugar, earth, mint and mango notes of the spirit.

Just a few drops of Angostura Bitters will elevate a glass of sparkling water, a gin and tonic, or turn Bourbon and Sweet Vermouth into a Manhattan.
"Every household should stock up on their very own bottle of Angostura bitters, I use it for drinks, seasoning or even an upset stomach. It's very well known as a Caribbean favorite." – Amazon.
"Excellent history behind this company. It encapsulates a life in Trinidad long forgotten. Great products." – Google Reviews.
A Caribbean staple,  Angostura Bitters is an internationally recognised bitters made with the same original secret recipe since 1824.
Made from a blend of citrus oils from tropical oranges and spices, Orange Bitters is a versatile bitters to add to your cocktails or cakes.
A new addition to the Angostura Bitters collection, Cocoa Bitters is the perfect dash of a rich cocoa taste.
Mixed with flavours of chocolate, spice, vanilla and toasted oak, this rum is aged for a minimum of five years in oak barrels.
A dry white rum, this white rum remains it is barrel for up to three years. It is then charcoal filtered to remove any colour generated by the ageing process.
Not many of these rums are made. They are more costly and are considered collectors' items. Finding one of these bottles is no easy feat.
1787 Rum is a super premium blend of rums aged for a minimum of 15 years. An award winning rum from Angostura.
Angostura 1919 is a specially blended multiple award-winning rum, which celebrates a discovery of charred casks made in the 1930's filled in 1919.
A full bodied rum, mixed with flavours of maple, chocolate and honey, this rum is aged for a minimum of seven years in 'once used' bourbon casks.
A blend of the finest mature rums, aged for a minimum of twelve years and handpicked by the Master Blender from selected casks. Named 1824, the year of Angostura's establishment.
A mix of Angostura's aromatic bitters, cinnamon and dark chocolate, Amaro di Angostura is an enjoyable liqueur that can be enjoyed on its own or in a delicious cocktail.
Trinidad's most popular white rum. White Oak is the #1 sold rum in Trinidad & Tobago. It is well loved for it's smoothness and ability to be mixed with almost anything. White Oak has recently introduced new flavours to the brand.
A refreshing, carbonated drink made with Lemon, Lime and Angostura's famous Aromatic Bitters.
A new addition to the carbonated drinks, chilled with Sorrel and Angostura's Aromatic Bitters.
A mimic of Angostura Chill Sorrel, but instead of sorrel is made with Orange.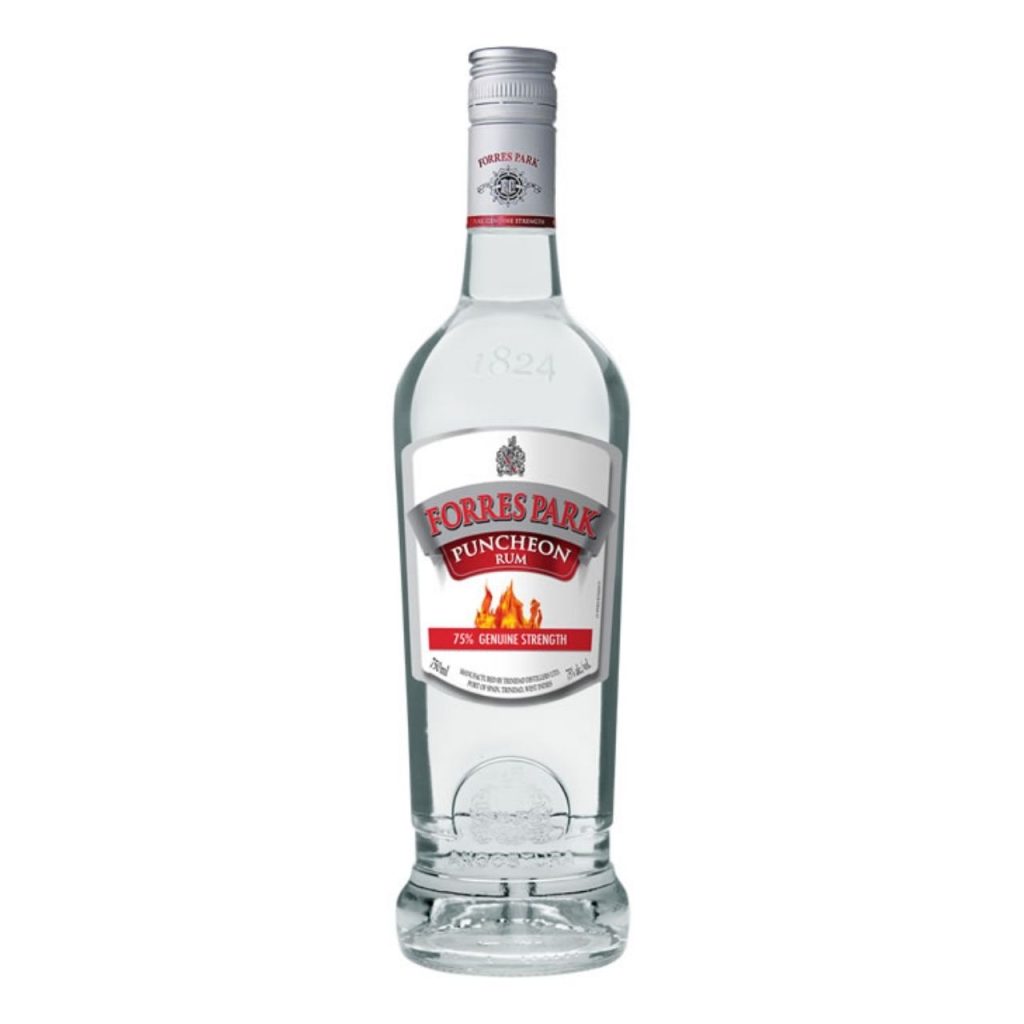 Puncheon also known as 'fire water' to many locals in Trinidad & Tobago. This rum is the #2 sold rum in Trinidad & Tobago and is 75% alcohol.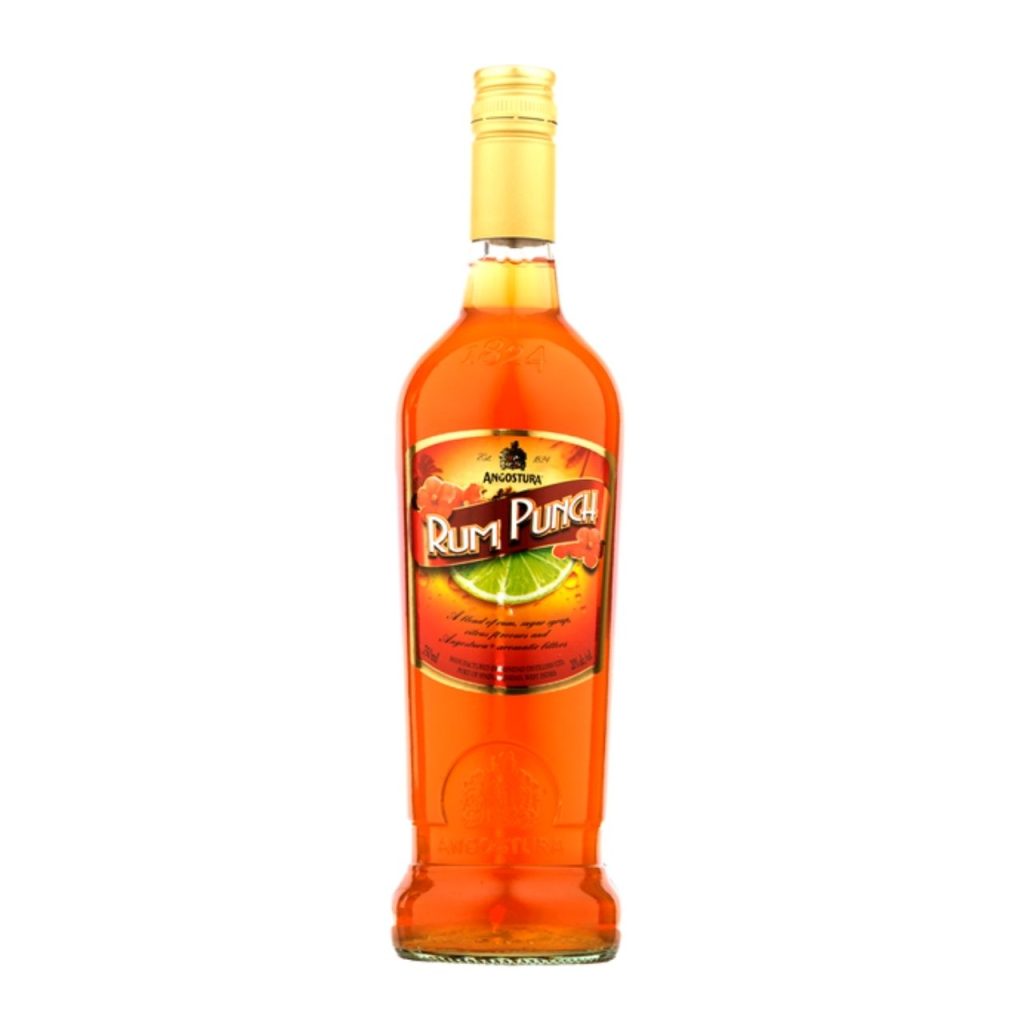 A ready to drink rum punch, just pour over ice and enjoy. Rum mixed with tropical Caribbean fruit flavours of Mango, Passion Fruit, Pineapple, Coconut, Melon and Sorrel.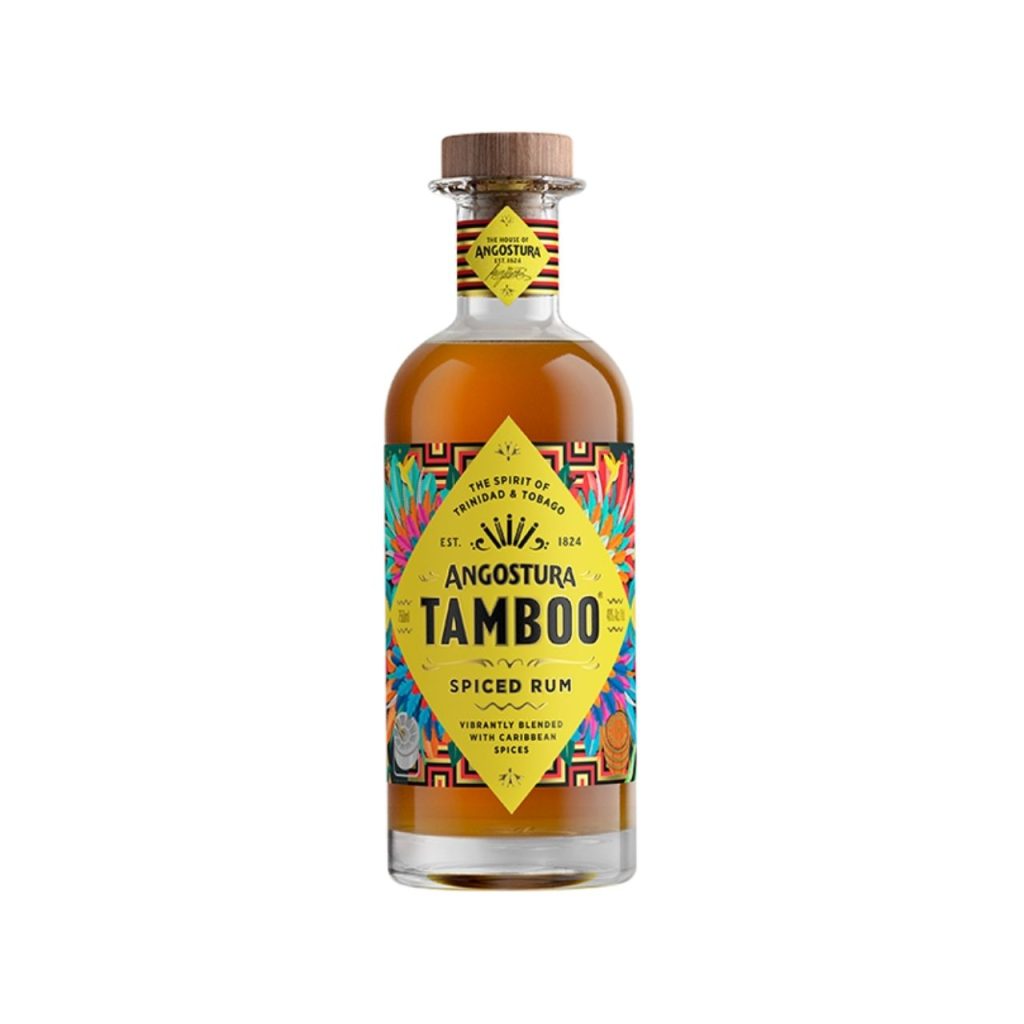 A taste of Carnival! This rum was inspired by the spirit of the the world's greatest show, Trinidad and Tobago's Carnival. Tamboo is a golden rum infused with Caribbean spices.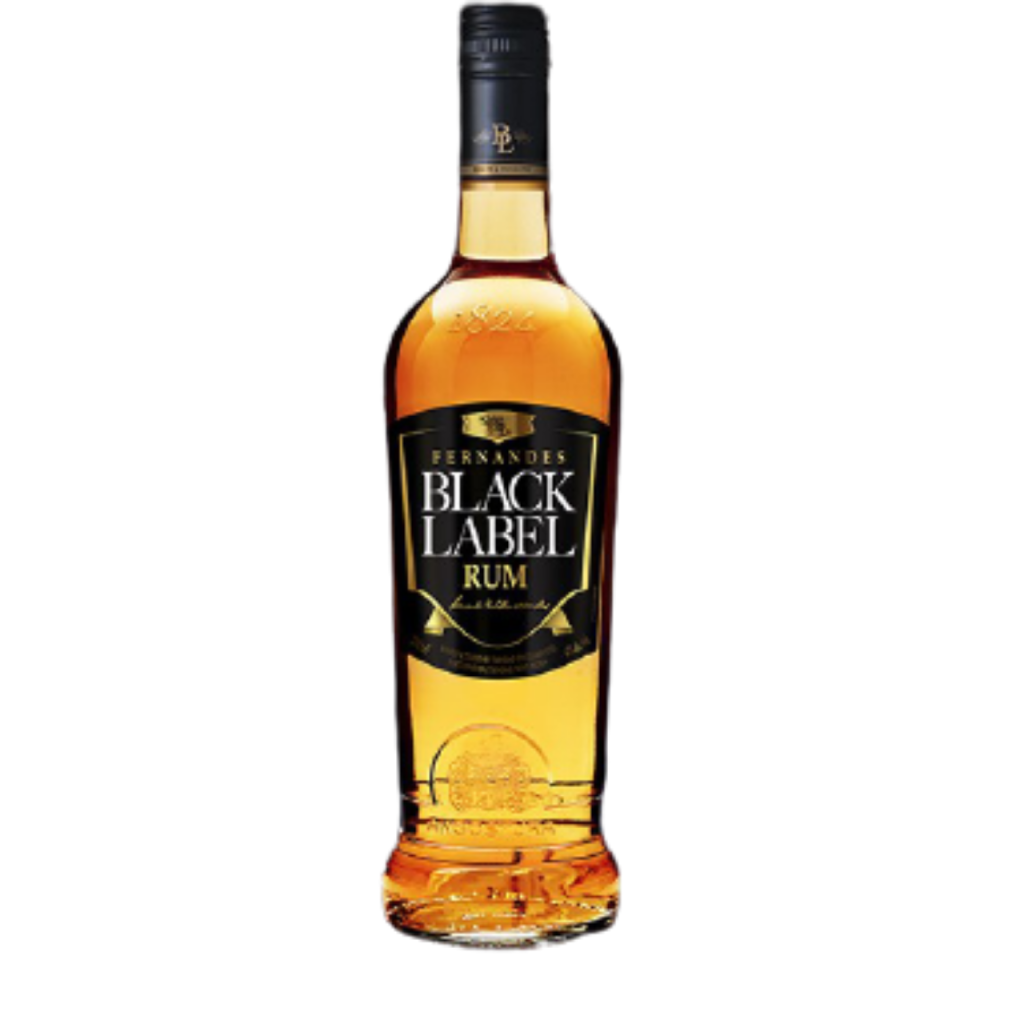 A classic Gold Rum, Fernandes Black Label Rum was the #1 selling rum in the 90s in Trinidad & Tobago. This is your typical rum for a 'rum and coke.'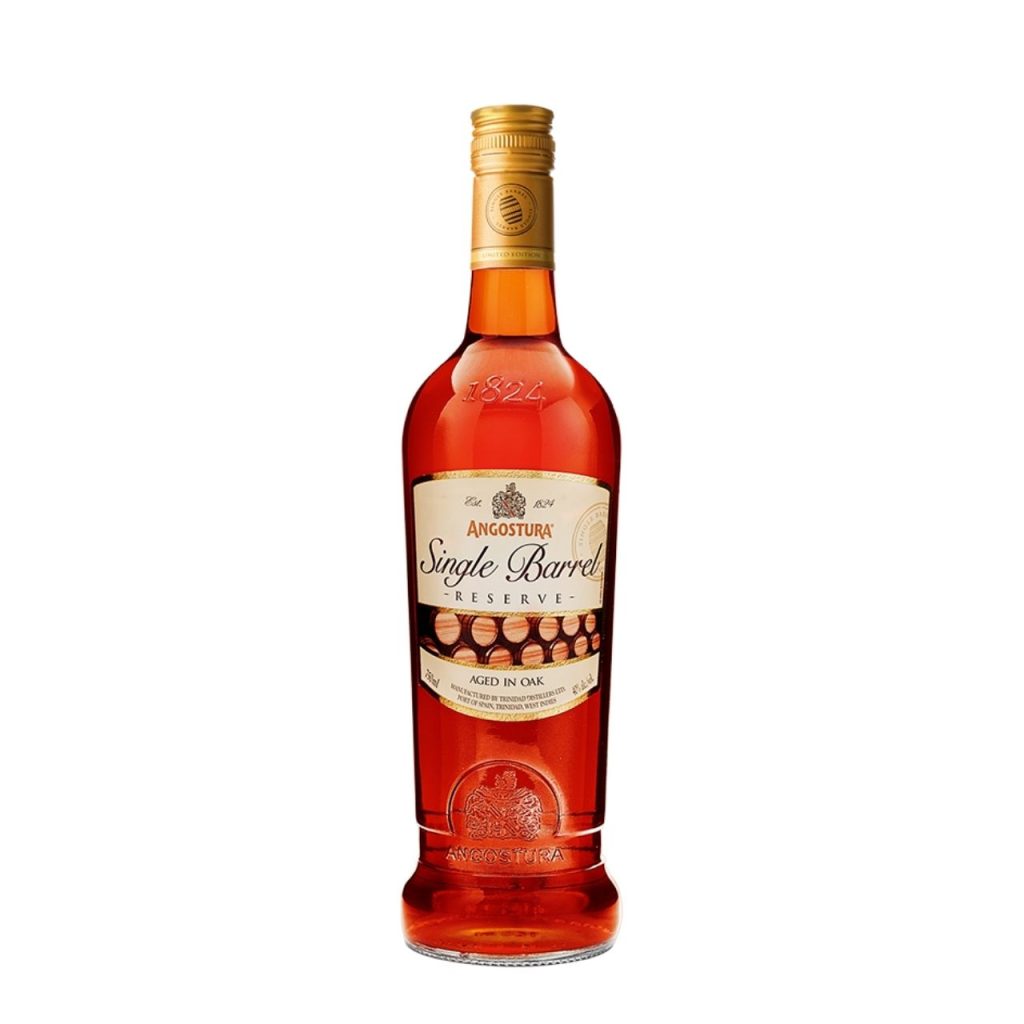 Angostura Single Barrel Reserve
A rich and deep bronzed rum, distilled in Angostura's continuous five-column. This is a classic Trinidadian rum, aged in a single select Bourbon Oak cask for a minimum of 5 years.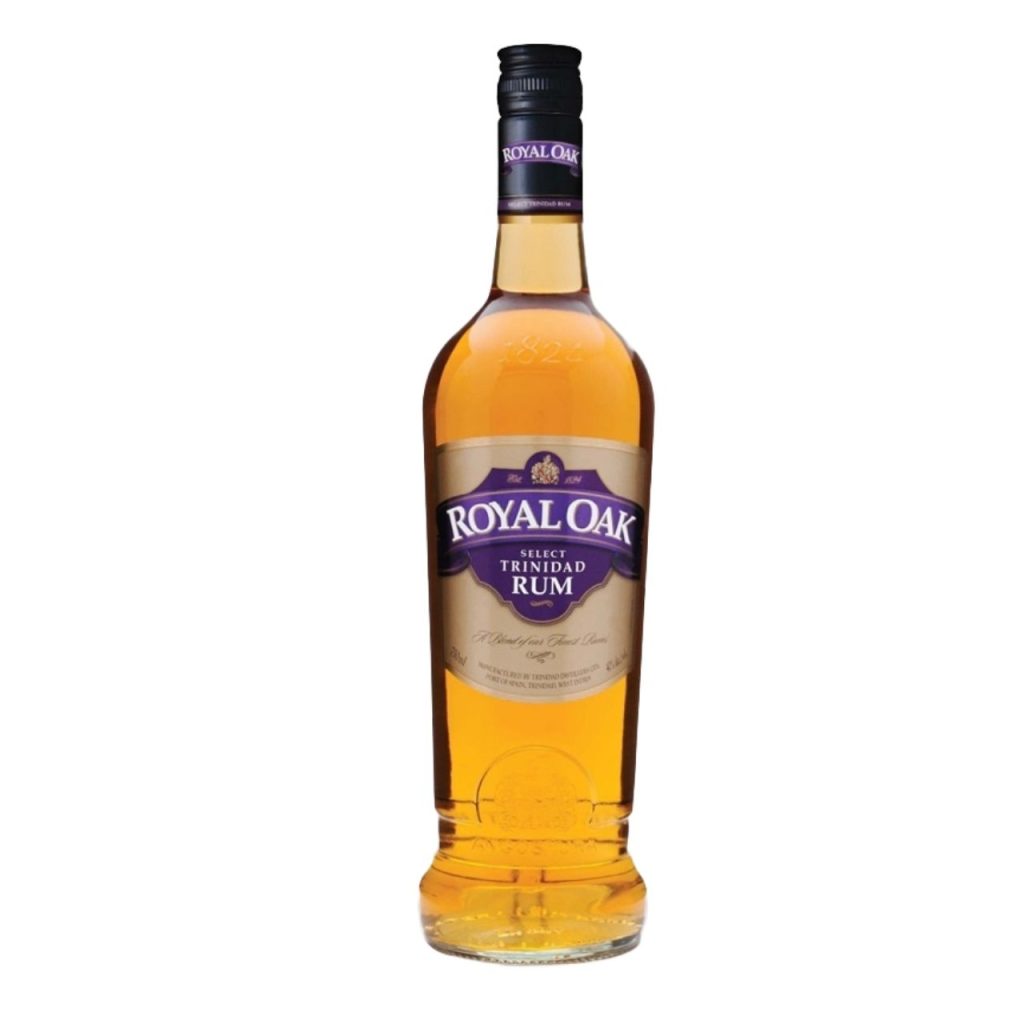 Royal Oak is a culturally iconic rum within Trinidad & Tobago. Aged for a maximum of 5 to 7 years by the Master Blender, it is long regarded as "Trinidad's Finest."
Angostura Rums are the most awarded rum range in the world. Angostura Rums have received multiple awards annually for more than ten years. Angostura 1787, 1824, 1919 are all recipients of The Spirits Business – Rum Masters Gold. Angostura Rums have also won The Spirits Business – Rum Masters Silver, World Spirits Award – Gold, San Francisco World Spirits Competition – Gold Medal and many more top Rum awards.
Exceptional Caribbean Recommended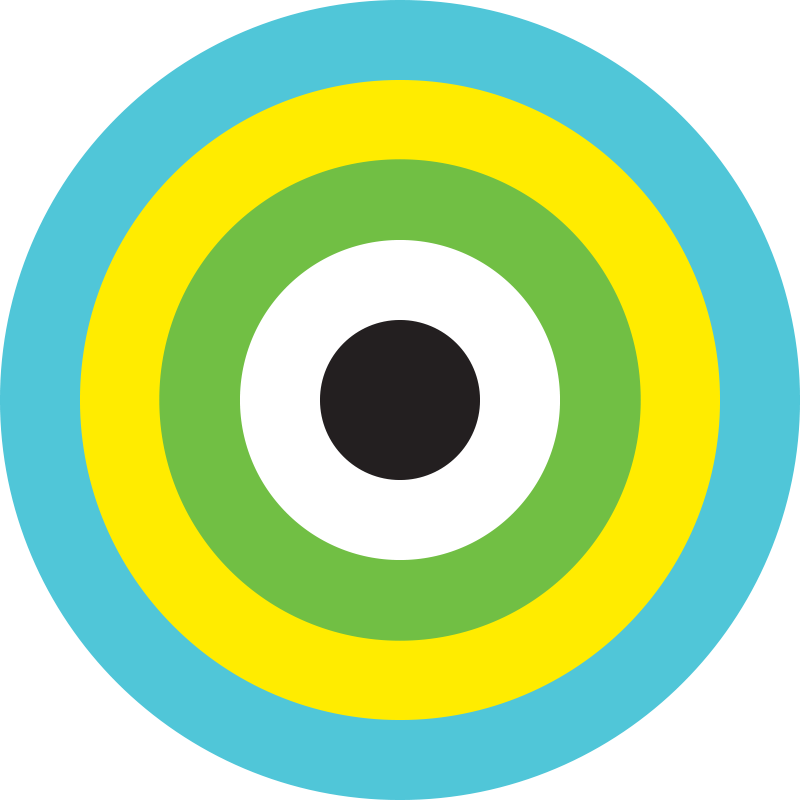 This brand's Bitters is a staple and found in every kitchen worldwide. Your favourite food, dessert, and drinks will be enhanced. They have rums for every occasion and are of excellent quality. Their carbonated beverages are some of the best in the world, and the bitters add an exclusive characteristic to them. A brand worth every penny.