Egmont, St. George's, Grenada.
Overview
Mont View Villa is a stunning vacation home on the Egmont peninsula, with panoramic views of the vibrant forest and deep blue Caribbean sea. The ocean can be seen from either the front or back of the property.
The villa is conveniently located near several beaches, including the famous Grand Anse Beach, as well as Grenada's capital, St. George, which has restaurants, bars, and shops. It's also close to Phare Bleu Marina, which boasts a beach, mini-market, pool, bar, and restaurant.
Don't pass on a fantastic vacation.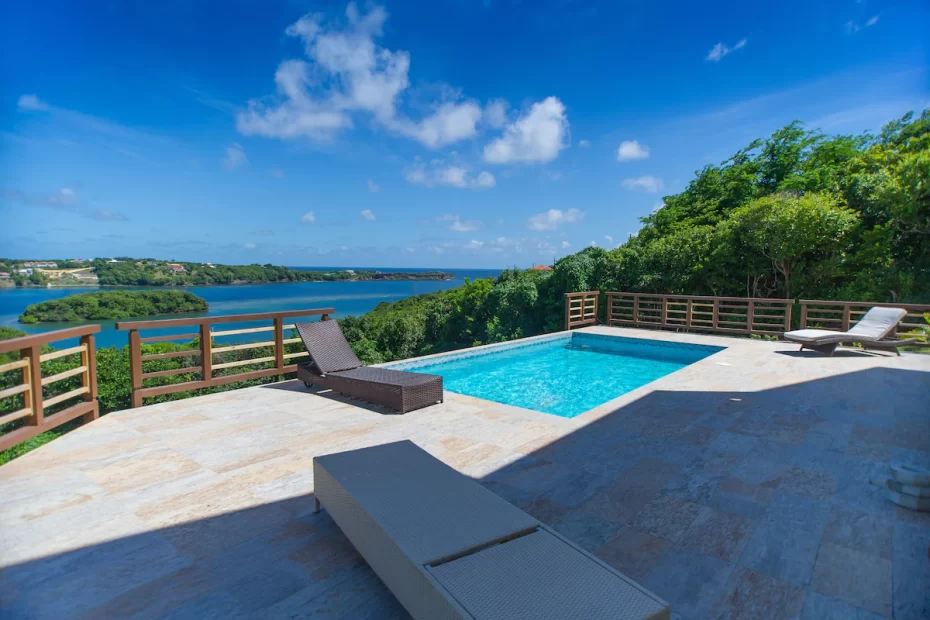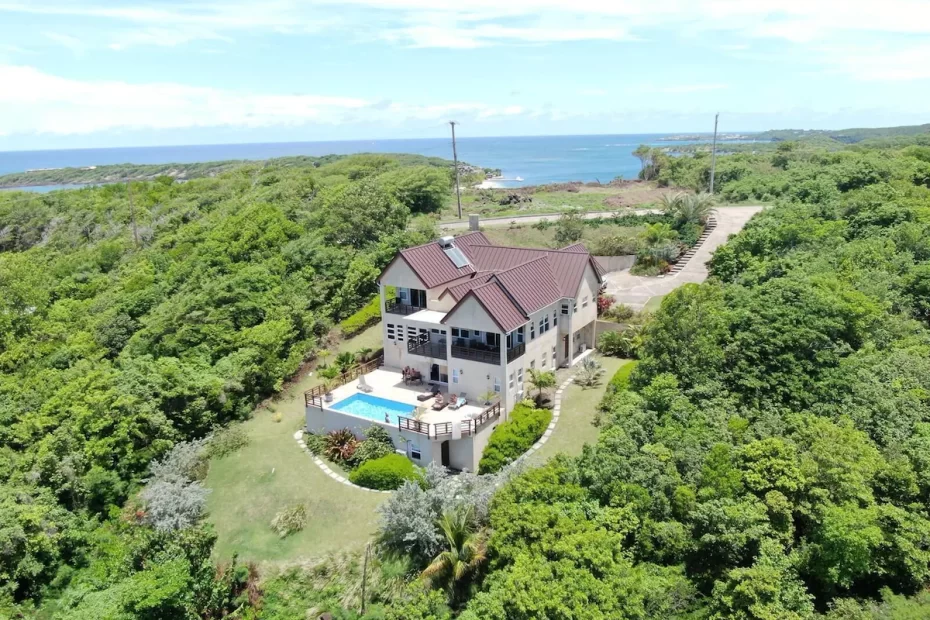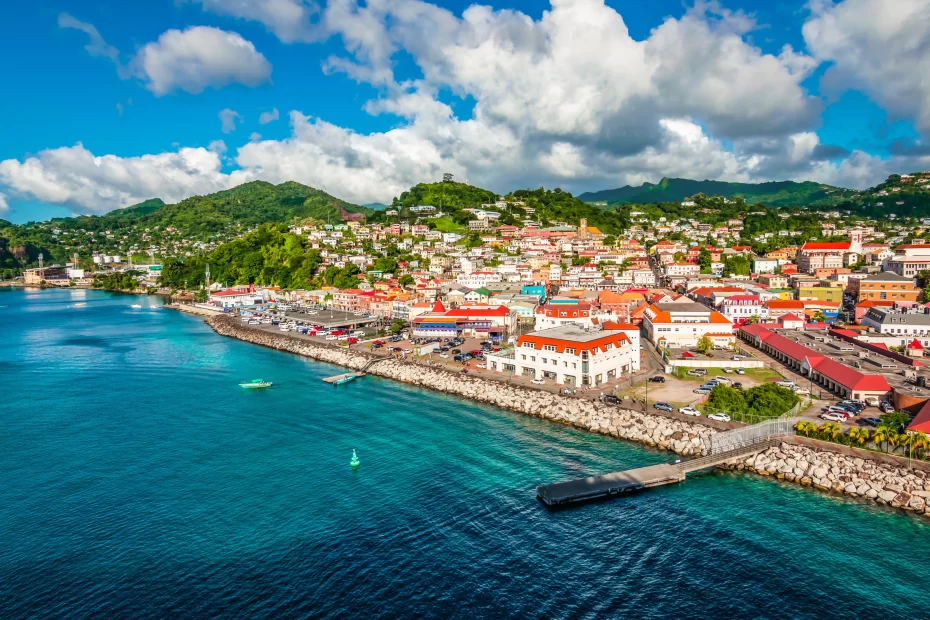 Amenities, Services & Experiences
"Thoroughly enjoyable holiday. Accessible by car to the main beaches eg Grand Anse, L'anse aux Epines. Near at hand is the brilliant Le Phare Bleu marina, great coffee and cocktails and Deli. Villa is very spacious and we were well looked after by Sueann and Sheliza the property manager.
." – Expedia.
Exceptional Caribbean Recommended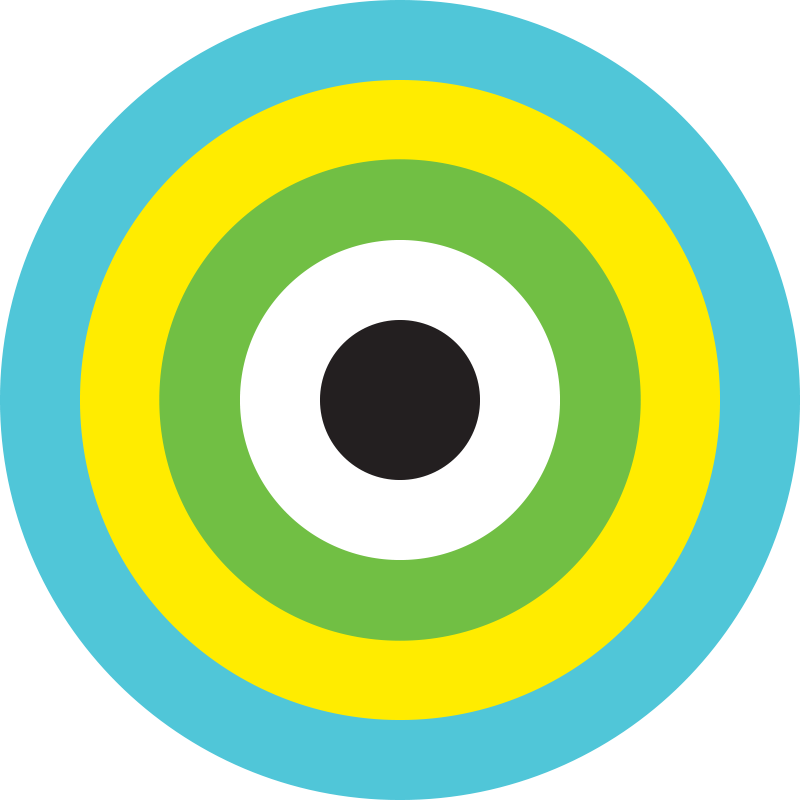 The atmosphere and setting of this magnificent mansion are its principal draws. The words that come to mind when describing Mont View Villa are seclusion, convenience, peace, and serenity.