Barbados Manufacturers' Association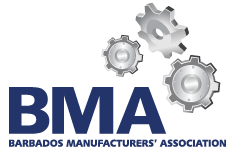 The Barbados Manufacturers' Association is dedicated to furthering the interest of local manufacturers, and its membership, on a collective basis. Their objectives are:
– To promote and encourage the development, in Barbados, of manufacturing operations suitable to the community and capable of making contributions to the economic welfare and development of the island.
– To encourage and assist manufacturers in the use of efficient and modern methods of production; the maintenance of proper standards of safety, labour relations, employee welfare, public relations and advertising.
– To promote and encourage adherence by manufacturers in Barbados to proper standards and grades of quality in all manufactured products.
– To promote and encourage the use by consumers, through all relevant marketing methods, of products manufactured in Barbados.
– To assist in securing markets for both the procurement of raw materials and finished products.
– To consult together on problems affecting local manufacturing and to take such action from time to time as may be thought proper or expedient.
– To collect and disseminate statistical or other information relating to trade and industry, imports and exports, manufacturing processes and developments, labour, and all or any other matters that may be thought to be in the interest of the Association and its members.
– To enter into any arrangement or joint venture with any persons, company or organization whether national or international carrying on or about to carry on any business which this Association is authorised to carry on.