Suriname Hospitality & Tourism Association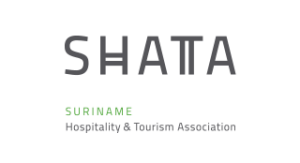 The Suriname Hospitality and Tourism Association (SHATA) is a leading organization for the overall hospitality and tourism sector. It has been founded by the private sector and creates benefits to all actors in the hospitality and tourism business on national, regional and international levels.
Vision:
SHATA recognizes that tourism is the most sustainable development sector and the very essence of a green economy
Mission:
SHATA will endeavour to:
– be the leading private sector organization for tourism development and promotion in Suriname by creating a platform for the private sector;
– foster cooperation with the Government, and create and implement a tourism development and promotional plan for Suriname;
– promote partnerships with non-government organizations and other actors in the tourism or tourism-related sectors nationally, regionally and internationally.