Cayman Islands Tourism Association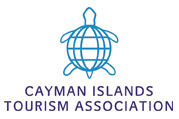 The Cayman Islands Tourism Association is a non-profit association which represents its membership of just over 250 tourism related private businesses in the Cayman Islands. The various sectors within the Tourism Association include: Hotels, Condo/Villas, Watersports, Restaurants, Transportation, Attractions, Cruise and Allied (all other businesses associated with tourism product).
CITA actively promotes the continuing improvement and development of Cayman's tourism Industry through the exchange of information, government relations, training and education, marketing, and events.