Anguilla Hotel & Tourism Association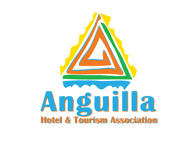 The Anguilla Hotel and Tourism Association (AHTA) is Anguilla's largest and oldest trade association with a growing membership representing all facets of Anguilla's tourism industry. AHTA is a private sector organization funded by membership subscriptions and fundraising events, and currently has nearly 100 active members – including most major hotels, villas, villa management companies, restaurants and tourism related service entities in Anguilla.
AHTA's mission is to assist in the professional development of their members through marketing and public relations support, training, information provision and advocacy, and to encourage the continued improvement of Anguilla's tourism product. 
By keeping members abreast of developments in every aspect of hotel and tourism technology, marketing and operational techniques, AHTA provides an important link with the international marketplace.