Jamaica Chamber of Commerce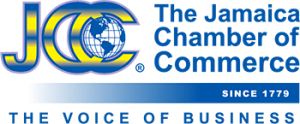 The Jamaica Chamber of Commerce is a membership-based organization comprised of businesses and professionals working together to build and promote a healthy economy and to improve the quality of life in Jamaica. The primary function of the Chamber is to ensure the most favourable environment for the effective and profitable operation of businesses. 
Their mission is to facilitate their members to be drivers of growth and prosperity for Jamaica.
Mission Statement:
To be the leading provider of business connectivity, Trade, and Commerce facilitation through lobbying, advocacy and business support to ensure our members' success in the local and global market.
To be the indisputable Voice of Business in Jamaica.