Barbados Chamber of Commerce & Industry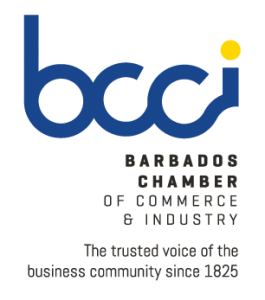 The Barbados Chamber of Commerce and Industry (BCCI) exists for the betterment of its members. 
BCCI' s purpose is to help local businesses prosper and grow by facilitating a more enabling business environment in Barbados and the CARICOM Single Market. Their goal is to be the 'top-of-mind' source for local business (trade and industry) information and to enhance the social development of Barbadian communities.
Mission:
The Chamber of Commerce and Industry is the trusted voice of the business community in Barbados and we will seek to influence, through advocacy, the existing social, economic and business environments in order to create sustainable economic progress for all Barbadians.