Bahamas Chamber of Commerce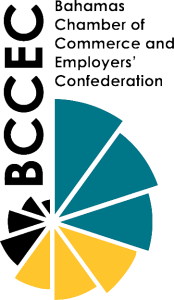 The Bahamas Chamber of Commerce and Employers' Confederation are advocates for their membership and the wider business community. They are committed to providing access, advice and advocacy to ensure economic growth, environmental stewardship and business development opportunities.
Mission Statement:
They are the voice of the business community. Their advocacy directly impacts national policies and promotes good governance that drives growth and prosperity in their business environment.
There are both an advocate for the business community and a resource to the public sector.
They are committed to facilitating and working with all national stakeholders in the common interest of national development.
Vision:
To serve as the preeminent resource and advocate, driving effective change for the entire business community.