Unite BVI Foundation – BRITISH VIRGIN ISLANDS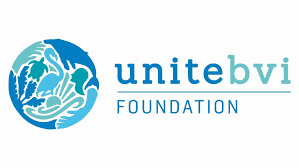 The Unite BVI Foundation is a not-for-profit foundation based in the British Virgin Islands (BVI).
They do not focus on just one cause but work on all sorts of projects – from advocating for the protection of the environment to initiatives that enrich the community such as supporting local entrepreneurs, investing in education and addressing public health and social welfare issues with sustainable solutions. Their vision is to create opportunities that inspire and empower a generation of arising world-changers, starting right in the British Virgin Isalnds.
They engage their community to identify the areas in which we can make the most difference. They bring together people, great ideas and resources to tackle community and environmental challenges in ways that bring about sustainable, positive impact for the benefit of this and future generations.
Unite BVI collaborates with communities and local change-makers to solve the most pressing issues faced by the BVI and its people.
They work across three main areas:
• Supporting entrepreneurs: Connecting the region's most promising start-up entrepreneurs with the tools, knowledge and resources they need to thrive and create much needed jobs and opportunities in their communities.
• Environmental conservation: Advocating for the preservation of the exquisite natural beauty of the BVI by protecting vulnerable species, encouraging 'greener' solutions, by striving to limit human impact and most importantly investing efforts into inspiring a generation that stewards the planet with care.
• Community: Enriching the community through supporting education, health and social development, and getting everyone involved in local efforts.