Reef Life Foundation – SINT MAARTEN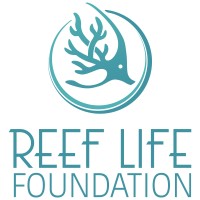 Reef Life Foundation has funded the research, design, and construction of marine restoration structures that mimic the complex, mineral composition of natural ecosystems. They deploy IntelliReefs (IntelliReefs are bio-inspired marine structures made with Oceanite) to communities that rely on thriving ocean ecosystems for food, economic security, and coastal protection.
Reef Life Foundation supports coral science research globally as well as the divers planting corals.
Their mission is to revitalize threatened ecosystems through holistic, scientific solutions. They are currently working towards building over a million square feet of reef by 2025, restoring dying coral reefs back to diverse and sustainable ecosystems, and strengthening the communities that rely on them.
Reef Life Foundation has done a major project in Sint Maarten and has also done projects in the Bahamas.