Bahamas Protected Areas Fund – THE BAHAMAS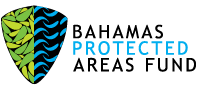 The Bahamas Protected Area Fund (BPAF) is a national conservation trust fund devoted to helping ensure that Bahamian marine parks will have a dedicated, sustainable source of revenue to employ staff, galvanize local community support, purchase equipment, build visitor facilities and monitor ecosystem health.

The purpose of the fund is to ensure sustainable financing into perpetuity for the management of The Bahamas National Protected Area System (BNPAS). Protected areas include those established by the Government of The Bahamas as well as areas established for various reasons inclusive of biodiversity conservation, protection of carbon sinks, water resources, wetlands and blue holes, degraded or threatened ecosystems as well as those areas established to aid in mitigating for and adapting to climate change under relevant multilateral environmental agreements or international conventions.