The Silver Lining Foundation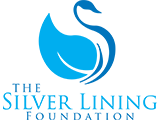 The Silver Lining Foundation is a youth led Non-Governmental Organization (NGO) acting to serve the interests of the youths of Trinidad & Tobago and the Caribbean region, as a whole. The organization primarily acts as a guardian body for marginalized youths seeking to prevent suicide and discrimination. The focus, while on bullying and discrimination, is centred on youth with regards to Lesbian, Gay, Bisexual and Transgender (LGBT) issues and those of Gender Identity & Expression.
The Silver Lining Foundation (SLFTT) is the leading national organisation providing youth-led research, training and advocacy for lesbian, gay, bisexual, transgender, queer and questioning youth in Trinidad and Tobago.