Barbados Environmental Conservation Trust (BECT)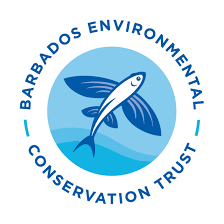 The Barbados Environmental Conservation Trust (BECT) has been set up to enable and support local environmental activities aimed at the preservation and restoration of Barbados' natural assets.
The Barbados Environment Conservation Trust is a Registered Charity established in 2019. Our vision is that through supporting local initiatives aimed at environmental sustainability, Barbados will attain its targets in national development.
They raise money from people all over the world, as well as from local individuals and businesses that care and rely on the future of Barbados. They ensure funds are directed appropriately and are dedicated to supporting the most effective environmental projects and campaigns. They support organizations, experts, individuals and associations already present in Barbados, who are working to protect and restore the natural environment and trying to influence both policy and practice. Their funding is flexible, independent and long term.